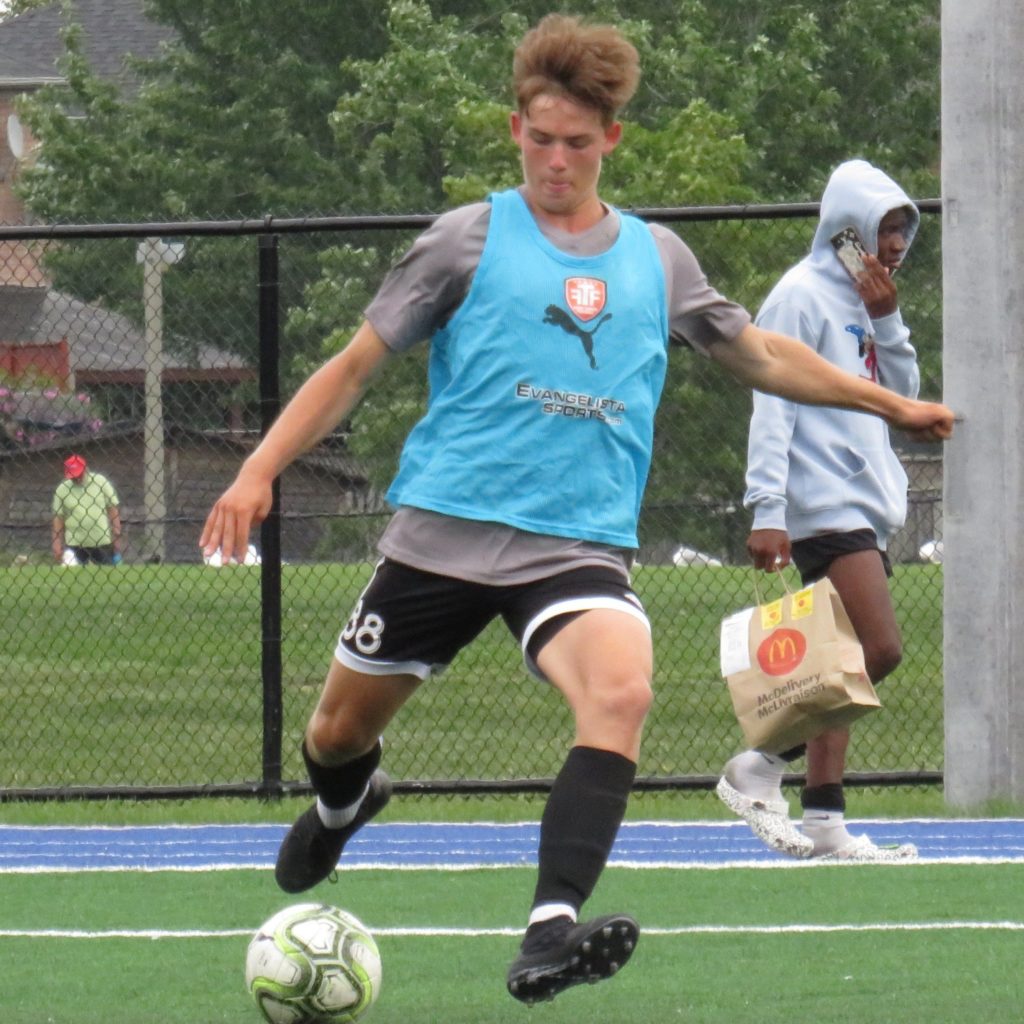 Ben Schoffro
NCAA ID: 2109318459
Status: Uncommitted
Class of 2023
Next Level U Statement
Interested in playing soccer at a 4 year institution, while obtaining a degree in business. I pride myself in applying my leadership skills along with my knowledge of the game every time I am on the pitch. A strong asset defensively who never fears a fifty fifty. I am able to use my strength to easily win the ball. An offensive threat from the back with the ability to distribute the ball with ease in all forms. My game sense allows me to keep possession when needed. My communication skills are constantly improving and I am always giving my Teammates valuable information.
Contact this athlete
Academics
Being an Honour Roll student throughout High School, I am seeking a post-secondary degree in Business.
Country

Canada

School Name

St John's College

School City

Brantford
Grad Year

2023
Athletics
I have played soccer since I was 4 years old. I was captain of my Paris FC team throughout U9-U17 playing center-back. I am currently playing for Berlin Academy where I made appearances as captain for the U18 team, along with playing center-back and wing-back for the U21 second team.
Other sports I have played include football, basketball, and golf.
Gender:
Male
Citizenship:
Canadian
Height:
5'11"
Weight:
165lbs
References:
Jason Morgan, Coach, Paris FC U17, cell: 905-872-8115
Brian Spivak, Manager, Paris FC U17, cell: 519-209-7915
Team Name:
FC Berlin
Positions:
Centre Back/Wing Back
Player Style:
Backbone Defender
Player Strengths:
Touch, positioning, passing, defensive tackling, shooting.
Leadership:
Captain, Berlin U18
Captain, Paris FC U9-U17
Captain, St. John's College Junior Football Team
Team History:
Berlin FC U21
Berlin FC U18
Paris FC U9-U17
Individual Accomplishments:
Man of the Match Soccer FTF Combine July 2021
Junior Football Most Improved Player 2019
Honour Roll student Gr 9, Gr 10, Gr 11
Hamilton MJ District League Champions 2019;
Ancaster U15 Heritage Soccer Tournament Champions 2019
Junior Football Brant County Football Champions 2019
9x Captain of Paris FC
Captain of the Junior Football Team
Team Accomplishments:
Berlin FC U21 District Champions, 2021
Hamilton MJ District League Champions 2019