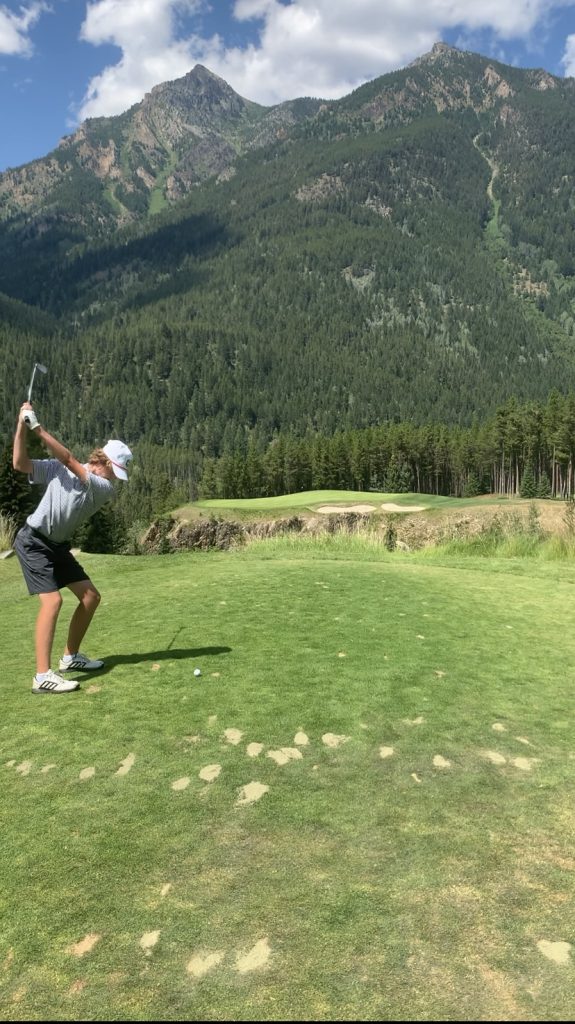 Cole Phillips
NCAA ID: 2303802204
Status: Uncommitted
Class of 2024
Next Level U Statement
I am interested in playing competitive golf at a high level while obtaining a 4 year business education. My work ethic, knowledge of the game, skill, teamwork, and response to coaching will make me an asset on any team. I am looking for a school where I can excel during the entire length of my degree in both school and golf.
Contact this athlete
Academics
Country

Canada

School Name

Western Canada High School

School City

Calgary
Grad Year

2024
Athletics
I have been playing competitive golf for four years and have had the goal to play golf at the collegiate level ever since. This has driven me to become my best self on and off the golf course as I am determined to reach the next level.
Gender:
Male
Citizenship:
Canadian
Height:
5'11
Weight:
130lbs
References:
Stuart Chan – Head Pro Willow Park Golf and Country Club (Stuchan@willowparkgolf.com)
Team Name:
MAPLE LEAF JUNIOR GOLF TOUR
Player Style:
I have an aggressive play style off the tee and attacking pins, but know when to lay back and play the more conservative shot when needed.
Player Strengths:
Wedge and Short Iron Accuracy and Consistency
Distance Control
Short to Medium Range Putting
Driving Accuracy and Consistency
Course Management and Mental Game
Team History:
Glenlake Hawks Minor Hockey Association 2010-Present
Crusaders Minor Hockey Club 2018-2019
Individual Accomplishments:
2022 Willow Park Golf and Country Club Junior Boys Club Championship Low Gross Winner (74-71)
2022 MJT Alberta Series at Meadowlands Gold Club at Sylvan Lake Juvenile Boys Winner (75-73)
2022 Willow Park Golf and Country Club Most Improved Junior Golfer
2021 and 2022 Willow Park Golf and Country Club Junior Matchplay Champion
2021 McLennan Ross Nanton Golf Course Tour Stop U17 Boys Gross Winner (73)
2020 McLennan Ross Woodside Golf Club Tour Stop U15 Boys Gross Winner (73)
Team Accomplishments:
2022 u18 nbc 1 Hockey Calgary City Championship Winner
Club Distances:
Driver: 270 yards
3 Wood: 250 yards
Hybrid (19°): 220 yards
4 Iron: 207 yards
5 Iron: 195 yards
6 Iron: 183 yards
7 Iron: 170 yards
8 Iron: 158 yards
9 Iron: 147 yards
Pitching Wedge: 135 yards
Gap Wedge (50°): 117 yards
Sand Wedge (54°): 105 yards
Lob Wedge (58°): 87 Yards
Tournament Low Scores:
71
Stats:
Handicap: 1.9
Low Score: 69
Cole Phillips' Tournament Resume
| | | | | | | | | | | | | |
| --- | --- | --- | --- | --- | --- | --- | --- | --- | --- | --- | --- | --- |
| Event | Date | Tour | Division | RD 1 | RD 2 | RD 3 | Total | Finish | # In Field | Par | Yardage | Slope/Rating |
| MJT at Banff Springs | May 22-23 2022 | MJT | Juvenile | 75 | 79 | | 154 | T8 | 36 | 71 | 6573 | 128/70.6 |
| MJT at Olds Central Highlands | June 27-28-2022 | MJT | Juvenile | 76 | 82 | | 158 | T8 | 32 | 72 | 6519 | 132/71.2 |
| MJT at Mckenzie Meadows | July 4-6 2022 | MJT | Juvenile | 75 | 76 | 76 | 227 | T12 | 43 | 72 | 6605 | 132/72.2 |
| Interclub at Canyon Meadows | July 18 2022 | Interclub | Flight 1 | 73 | | | 73 | T1 | 19 | 72 | 6364 | 122/70.4 |
| Willow Park G and CC Junior Boys Club Championships | July 23-24 2022 | Club | Championship Flight | 74 | 71 | | 145 | 1 | 11 | 71 | 6016 | 131/68.4 |
| MJT at Copper Point | July 25-26 2022 | MJT | Juvenile | 77 | 79 | | 156 | T11 | 35 | 71 | 6612 | 123/70.5 |
| MJT at Coyote Creek | August 14-16 2022 | MJT | Juvenile | 76 | 79 | 80 | 235 | 14 | 31 | 71 | 6662 | 122/71.3 |
| MJT at Meadowlands GC | September 3-4 2022 | MJT | Juvenile | 75 | 73 | | 148 | 1 | 20 | 72 | 6505 | 115/70.3 |
| MJT at Olds Central Highlands | June 28-29 2021 | MJT | Juvenile | 82 | 81 | | 163 | 15 | 33 | 72 | 6558 | 132/71.2 |
| Tour Stop Lacombe G and CC | July 15 2021 | McLennan Ross Junior Tour | Boys U17 | 80 | | | 80 | 6 | 13 | 71 | 5957 | 121/67.7 |
| MJT at Copper Point | July 27-28 2021 | MJT | Juvenile | 84 | 89 | | 173 | 28 | 33 | 71 | 6612 | 123/70.5 |
| Tour Stop Nanton Golf Club | August 24 2021 | McLennan Ross Junior Tour | Boys U17 | 73 | | | 73 | 1 | 8 | 71 | 5749 | 118/67.3 |
| MJT at Desert Blume | August 30-31 2021 | MJT | Juvenile | 85 | 78 | | 163 | 11 | 18 | 72 | 6487 | 129/71.4 |
| Tour Stop Woodside Golf Course | August 22 2020 | McLennan Ross Junior Tour | Boys U15 | 73 | | | 73 | 1 | 10 | 70 | 5784 | 117/67.3 |
| Junior Tour Championship at Wolf Creek Golf Course | August 28 2020 | McLennan Ross Junior Tour | Boys U16 | 82 | | | 82 | T4 | 30 | 70 | 6236 | 122/69.6 |