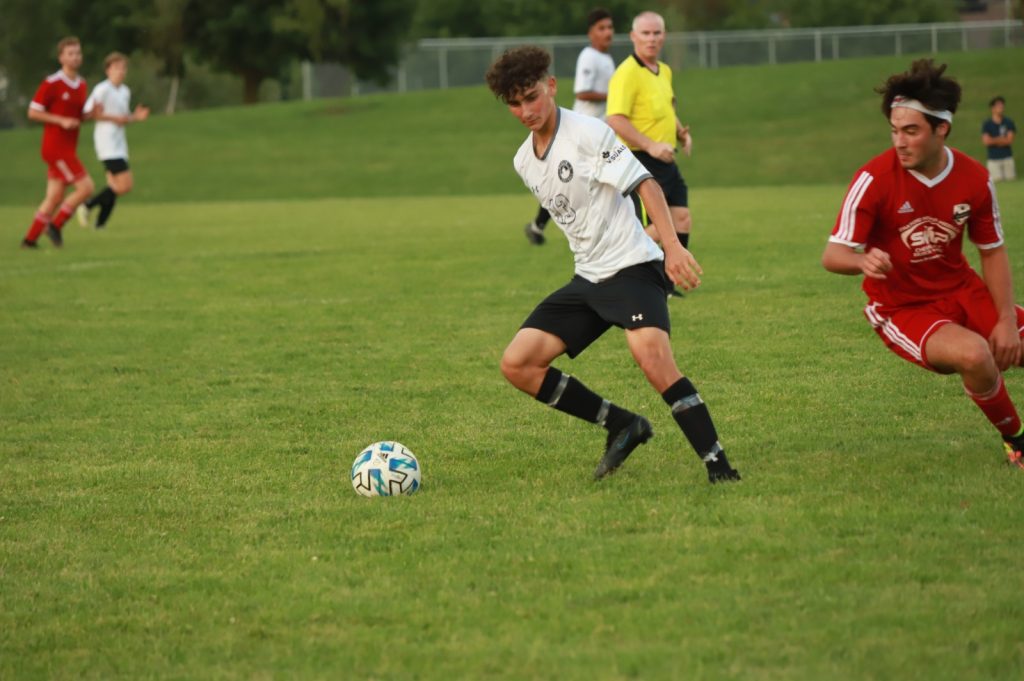 Connor Pinheiro
Status: Uncommitted
Class of 2022
Next Level U Statement
Interested in playing soccer at a 4 year institution, while obtaining a sports medicine education. An crucial asset to any team – contributes through leadership, passion, and soccer knowledge. A ruthless midfielder that will win the ball at any cost and keeps possession with confidence. Also, a threat on the attack with my technical ability as well as my distribute to hit all of the attackers on the front foot.
Contact this athlete
Academics
Country

Canada

School Name

Grand River Collegiate Institute

School City

Kitchener
Grad Year

2022
Athletics
I have played soccer since I was 4 years old. I am currently playing for Berlin Academy where I made appearances for the U18 team, U21 second team, as well as the U21 UPSL team. I am a very versatile midfielder that can play multiple positions and I am adaptable where ever I am played.
Gender:
Male
Citizenship:
Canadian
Height:
5'8
Weight:
140
References:
Santiago Almada, Director of Soccer, FC Berlin, cell: (519) 505-2922
Team Name:
FC Berlin
Positions:
Center Midfield/Center Defensive Midfielder/Center Attacking Midfielder
Player Style:
Playmaker, Fit, Build from the back, two-footed, Creative, Ruthless.
Player Strengths:
Technical Skill, Distribution, Ability to play 90 minutes, Soccer IQ, Communication.
Leadership:
Captain, Berlin U16-17
Captain, Grand River Collegiate Junior soccer team
Other sports I have played include football, volleyball, and basketball.
Team History:
FC Berlin
Ginga SA
Kitchener Soccer Club
CAF Select team(Dubai)
Next-Gen USA
Next-Gen Canada
Red Academy
Individual Accomplishments:
Player of the Year (FC Berlin)
Played in Iber Cup in Portugal x2
Played in Intercontinental Cup in Dubai
Played in Disney 3v3 Soccer Championships x2
3x Captain
Team Accomplishments:
FC Berlin U21 District Champions
Stats:
Berlin U18
5 goals
4 assists
5 Games played
Berlin U21
0 goals
3 assists
5 Games played