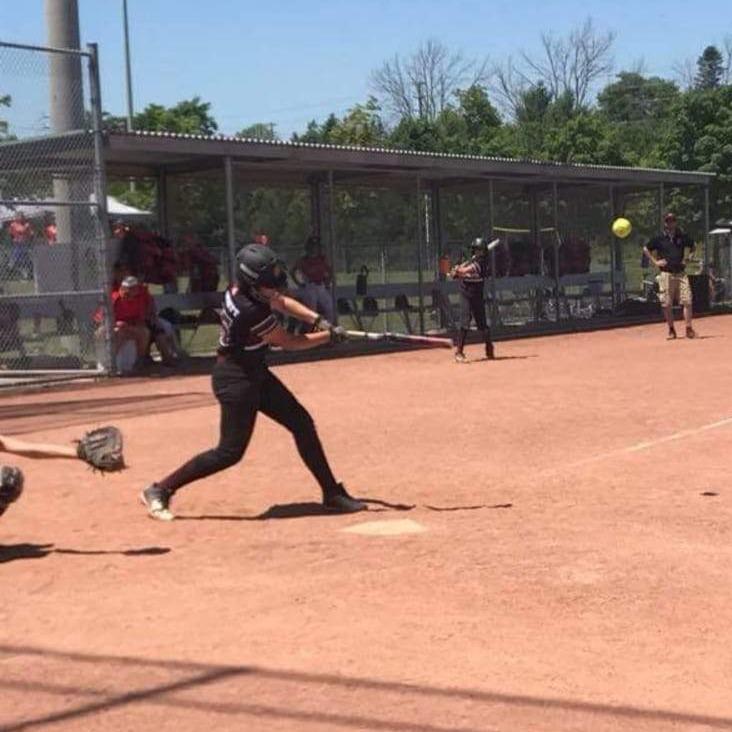 Emma Crockett
NCAA ID: n/a
Status: Uncommitted
Class of 2023
Next Level U Statement
To obtain a position with an American University playing Softball, ideally at a D1 School in the NCAA, while obtaining a Law Degree. A natural leader with a strong abilities to watch and create plays. As a Catcher I am confident in my skills to lead.
Contact this athlete
Academics
School Name

David Suzuki Secondary School

School City

Brampton
Grad Year

2023
Athletics
Gender:
Female

Positions:
Catcher and Third base
Player Style:
Calm, Focused, competitive.
Player Strengths:
Game Smarts, Natural Leader, Motivator, Consistent
Team History:
BGSA (Brampton)
MNBA (Mississauga North)
UTM Fastpitch
School Teams:
3 Pitch, Grade 6,7,8,9
Grade 8 & 9
Flag Football – (Quarterback)
Ultimate Frisbee
Individual Accomplishments:
Several MVP awards (generally one in every tournament that offered them)
Awarded best Catcher award from my Coach
Involved in School teams, Volleyball, Lacrosse, 3 pitch and Flag Football
Volunteered at Challenger Baseball special needs program for the summer last year
First Round Selection for Team Ontario Tryouts
Team Accomplishments:
2019 – Brampton Blazers
-Peel Halton Rep League 1st Place
-MVP Pan Jam – Ajax
2018 – Brampton Blazers
-Lac St louis – (MVP)
-Guelph Classic – Bronze
-UTM Big Show Silver
-Mohawk Classic Bronze
-Brampton Blast MVP
-Milton Bats Classic Gold Medal – MVP
-Provincial Silver Medal
-Peel Halton Rep League 2 nd place
U14
2017 – Mississauga Tigers
-Brampton Blast Gold Medal (MVP)
-Barrie Bash Gold Medal – (MVP)
-Lac St.Louis – (MVP)
Stats:
Stats
Exit Velocity – 68 MPH
POP Time – 2.01
Infield Arm – 52 MPH
Catcher – 53 MPH
2020
GP – 18
AVG – .459
OBP – .501
OPS – 1.409
SLG – .909
RBI – 10
2019
GP – 61
AVG – .489
OBP – .430
OPS – .951
SLG – .521
RBI – 36
FPCT – .966
PIK – 22
CS – 16
INN – 66