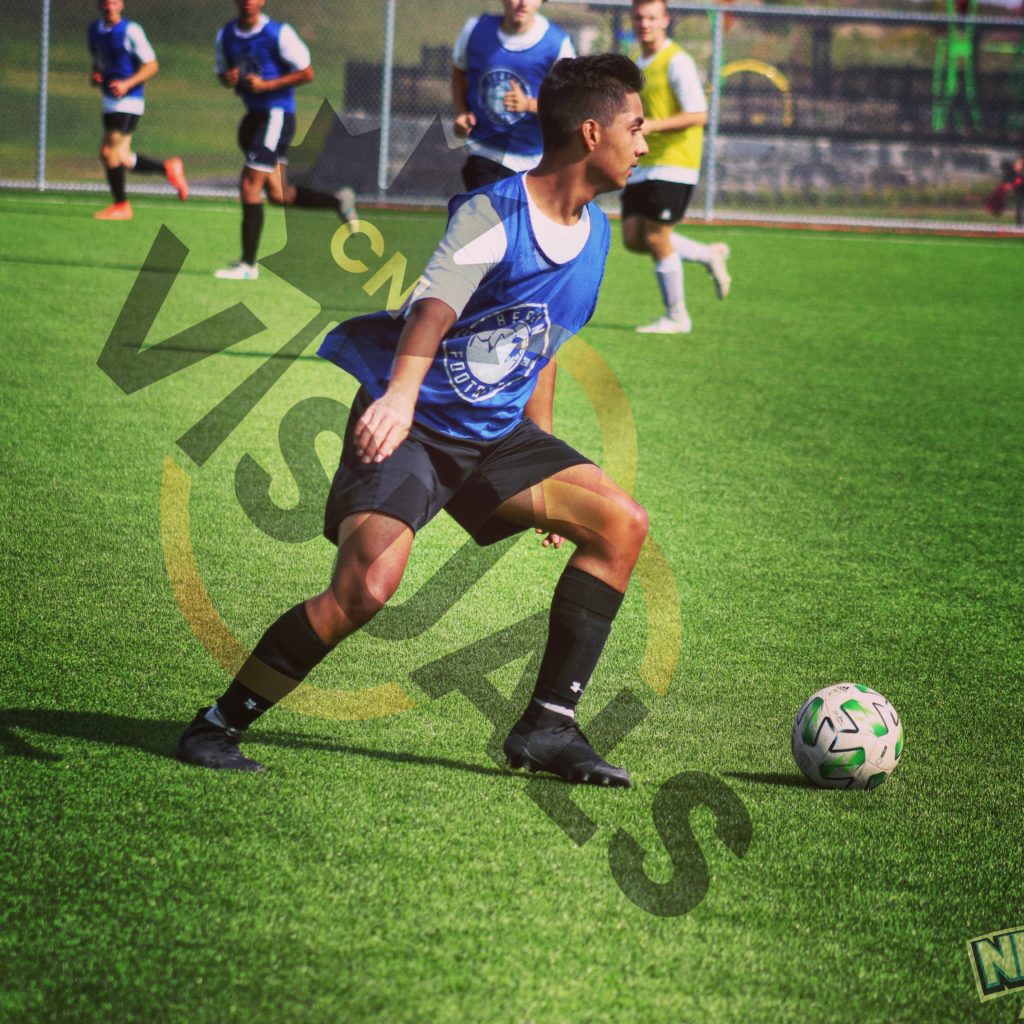 Nydan Luckhai
NCAA ID: n/a
Status: Uncommitted
Class of 2022
Next Level U Statement
Interested in playing soccer at a 4 year institution, while obtaining a business education. Playing through the middle of the park, offers a high level of ball distribution, vision and field awareness while expressing a strong knowledge of the game. A very hardworking and coachable player that puts the team first and demonstrates a constant desire to win, making him an asset to any team.
Contact this athlete
Academics
Programs of Interest
Business
Sports Management
Country

Canada

School Name

Waterloo Oxford District Secondary School

School City

New Hamburg
Grad Year

2022
Athletics
Gender:
Male
Citizenship:
Canadian
Height:
5'9
Weight:
160 lbs
References:
Jamie Ward
FC Berlin U21 Head Coach
jamie@berlinfa.com
226-581-0224
Santiago Almada
FC Berlin Director of Soccer
santiago@berlinfa.com
519-505-2922
Team Name:
Berlin Football Academy XI Boys
Positions:
Central Defensive Midfielder/Central Midfielder
Player Style:
Playmaker, Ball-Playing Midfielder, Disciplined in Possession
Player Strengths:
Passing/Ball Distribution, Vision, Field Awareness, Ball Interception, Work Rate
Leadership:
Captain of Waterloo Oxford DSS Varsity Boys Soccer Team, 2018- Present
Captain of Waterloo Oxford DSS Junior Boys Basketball Team, 2018/2019
Camp Instructor at Royal City Soccer Club Summer Camp, 2017
Team History:
Wilmot Soccer Club, 2007-2014
Kitchener Spirit Academy/A, 2014-2018
Berlin Football Academy 2003 Boys, 2019
Berlin Football Academy XI Boys, 2019- Present
Waterloo Oxford District Secondary School, 2017-Present
Individual Accomplishments:
Honour Roll, 2015-Present
Waterloo Oxford DSS Business Certificate, 2021
Sir Adam Beck Public School Athlete of the Year, 2016
26 School/Regional Track and Field Award Ribbons, 2013-2017
Waterloo Oxford DSS Junior Boys Basketball Best Shooter of the Year Award, 2017/2018
Waterloo Oxford DSS Involvement Award, 2019
Published in New Hamburg Independent, 2016
Team Accomplishments:
Fairport U.S.A. Soccer Tournament Champions, 2015
Ancaster Soccer Tournament Finalists, 2016
Heart of York Soccer Tournament Champions, 2016
A.N. Myer Basketball Tournament Champions, 2019
WCSSAA Junior Boys Basketball Quarter-Finalists, 2019
Premier League Futsal Champions, 2019
U21 Regional South Champions (Call Up), 2019
PISL U21 Championship, 2020
Highlight Video
Clips from the 2019 season.