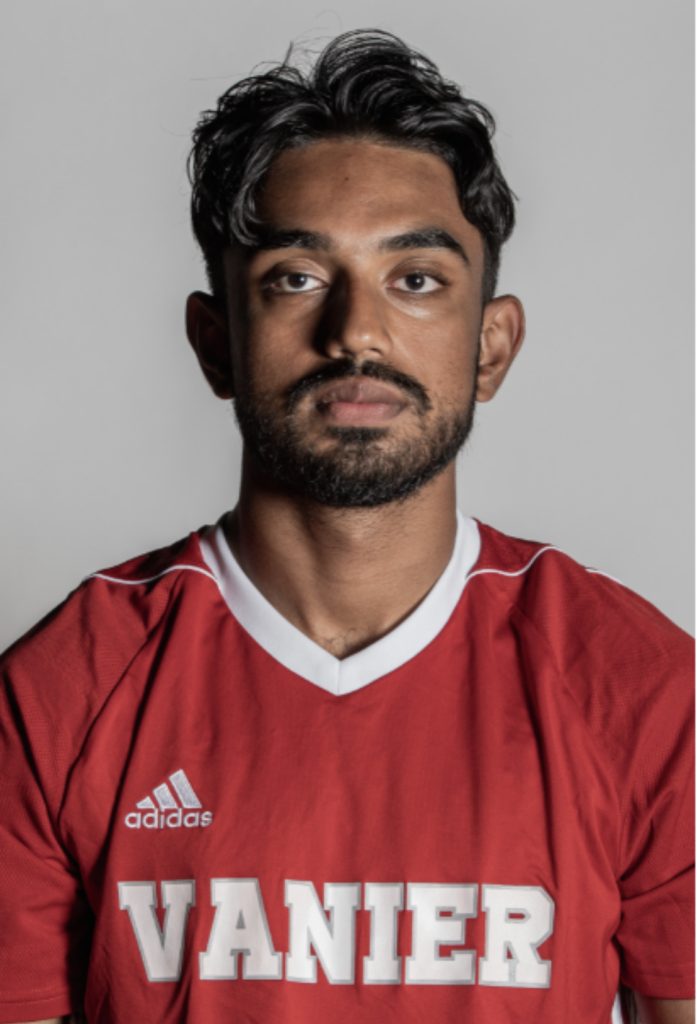 Rajan Singh
NCAA ID: 2110357014
Status: Uncommitted
Class of 2022
Next Level U Statement
Interested in playing soccer at a 4 year institution, while obtaining an education in the field of business. I am a strong physical center back that puts my heart and body on the line to play defense for my team. I bring many years of experience of high elite soccer, also I contribute through leadership on and off the field, and through my strength, my simplicity and my knowledge and understanding of the game. Also, I am a defender comfortable with the ball under pressure and have the vision to distribute short and long passes to get out of our defensive zone and create attacking chances.
Contact this athlete
Academics
Sports Management/Sport Business
Finance
Business Administration
Country

Canada

School Name

Vanier College

School City

Montreal, Qc
Grad Year

2022
Athletics
Gender:
Male
Height:
6'0"
Weight:
195 lbs
References:
AS Pierrefonds Soccer Club Coach
Name: Dundee Mahabir
Phone Number: 1-514-240-2479
Email Address: dundee.mahabir@futureelectronics.com
Positions:
Center Back/Full Back/Center Defensive Midfielder
Player Style:
Backbone defender, plays with heart, physical, calm and simple
Player Strengths:
Tackling, passing ability, aerial ability, speed, and strength
Leadership:
1 Season Captain of Vanier College Division 1 Men's Varsity Soccer Team
3 Seasons Captain of High School Soccer Team
5 Seasons Captain of Club Soccer Team
4 Seasons Captain of Club Hockey Team
Team History:
Vanier College Division 1 Men's Varsity Team
Lac Saint Louis Montreal Regional Soccer Team
U-15 AAA CS Saint-Laurent
U-16 AAA CS Saint-Laurent
U-17 AAA CS Saint-Laurent
U-21 AAA CS Saint-Laurent
U-21 AAA AS Pierrefonds
Senior Division 1 AS Pierrefonds
LaurenHill Academy High School Junior Soccer Team
LaurenHill Academy High School Senior Soccer Team
Individual Accomplishments:
Sports Accomplishments:
Top 50 FTF Grad 2022 All-Canadian Event Rankings
3x MVP LaurenHill Academy High School Soccer
Vanier College Sports Perseverance Award
Vanier College Sports Honours Award
Hockey Canada Leadership Award
Academic Accomplishments:
Dean's Honour Roll List (2015-Present)
Youth Fusion Leadership Scholarship Award
Top 100 in Canadian Academic Scholastics Challenge
1st Place Youth Public Speaking Competition
Team Accomplishments:
1st Place finish at Coupe Quebec Provincial Championship
3rd Place finish at the Canadian National Championship (Team Representation of Quebec)
4x LSEQ AAA League Team Champions
3x Laval International Tournament Champions