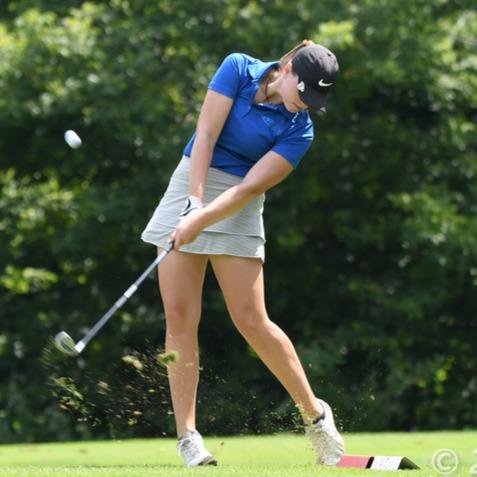 Reilly Johnston
NCAA ID: n/a
Status: Uncommitted
Class of 2022
Next Level U Statement
Excited to play golf at a 4-year institution while earning a bachelor's degree in Kinesiology or Health Sciences. An asset to any team contributing through leadership, passion, and a commitment to succeed.
Contact this athlete
Academics
School Name

Grand River Collegiate Institute

School City

Kitchener
Grad Year

2022
Athletics
Gender:
Female

Player Style:
A powerful, creative and responsive athlete.
Player Strengths:
Adaptable. Leverages fast and powerful swing for distance, transitioning to a more refined approach to the green.
Leadership:
Coach's Award, Grand River Collegiate Institute, Women's Hockey 2019
Junior Instructor, Deer Ridge Golf Club, 2019
Junior Instructor, Kitchener Minor Hockey Learn to Skate Programs, 2017 – 2019
Captain, Kitchener Lady Rangers Rep Hockey, 2017
Team History:
Sean Foley Academy (Florida) – 2021
Deer Ridge Golf Club Competitive Junior Team – 2016 to Present
Grand River Collegiate Institute Golf Team – 2018 to Present
Individual Accomplishments:
Second Place WCSAA Golf Finish Grade 10
Overall 5th place finish (6 events) – TIU Tour 2019
Overall 9th place finish (6 events) – TIU Tour 2020
Honour Roll (Grade 9 and 10)
Principals Award (Grade 8)
Numerous MVP accolades during 7 year rep hockey career
Coach's Award, Grand River Collegiate Women's Hockey, 2018
Club Distances:
Driver 250
5W 210
5H 190
6i 180
7i 170
8i 160
9i 150
PW 140
Tournament Low Scores:
Second Place WCSSA, 2019 5th Place Season Finish (6 events) TIU Tour 2019 6th Place MJT Ford Series, 2019 9th Place MJT Ontario Series, 2019 9th Place Season Finish (6 events) TIU Tour 2018
Stats:
Left handed
Handicap 5.2 (1/6/2021)
Personal best 74 @ Shelburne Golf and Country Club (107/66.2)
Eagle Creek Open (Orlando, Florida) May 8-9, 2021 – 84, 81
Driver swing speed 100+mph
7i swing speed 85+mph
Trackman Combine Personal Best 65.0
6 hours/week Winter Practice
10 hour/week + 3 rounds per week in season practice