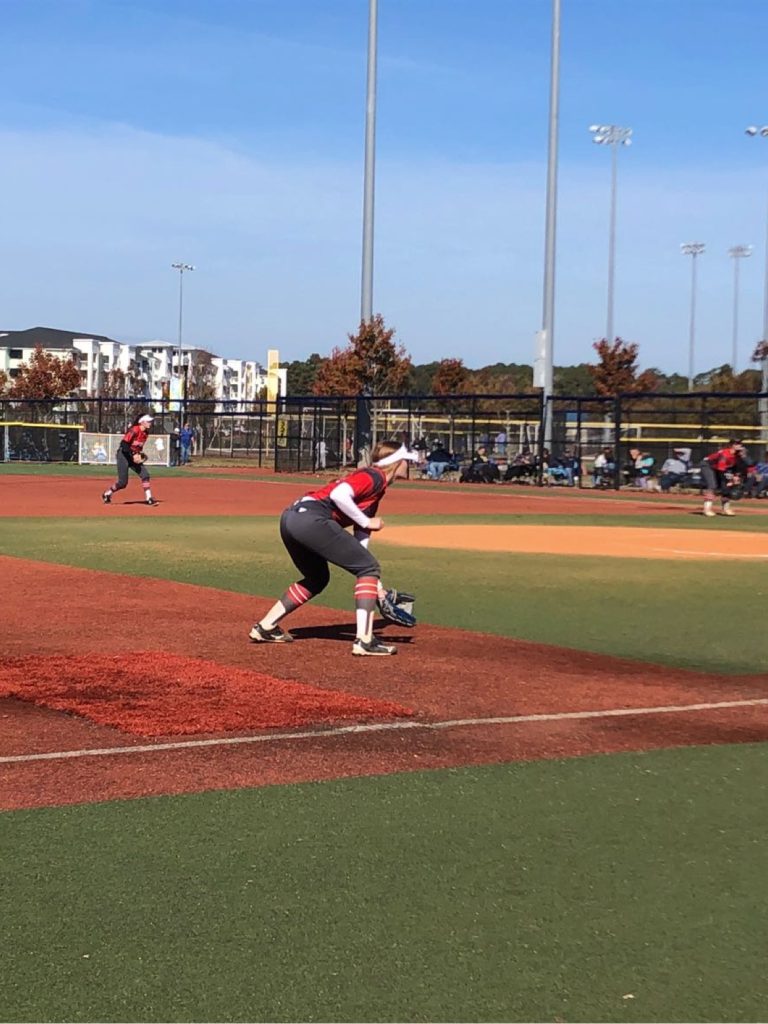 Abbey Steen
NCAA ID: 2201405355
Status: Uncommitted
Class of 2024
Next Level U Statement
Interested in being a student athlete at a 4 year institution competing at the highest level on the field and obtain equally as high of an education. My keen attention to detail allows her to perfect her game as well as be a great student..
Contact this athlete
Academics
Marketing
Sports Administration
Physiotherapy
Business
Country

Canada

School Name

John F Ross CVI

School City

Guelph
Grad Year

2024
Athletics
Gender:
Female
Citizenship:
Canadian
Height:
5'9"
Weight:
160lbs
References:
Duaine Bowles (Coach U16, Ontario Blue Jays)
Courtney Gilbert (Coach U17, D1 Nationals)
Connor Morro (Strength and Conditioning, Athlete Matrix)
Team Name:
D1 NATIONALS
Positions:
Primary – Pitcher
Secondary – First/Third
Player Style:
Dominant Drop-ball and Rise-ball Pitcher
Right handed explosive power hitter
Reliable 1st/3rd basemen
Leads by example
Hard working
Calming presence on the mound
Always looking to get better/never settles for being average
Player Strengths:
Focused approach to each pitch/at bat
Continuous building on each development lesson
Hard work in the gym and on the field
Takes control in pressure situations
Leadership:
From the teams I have been on, we have not had designated captains, but I have played a strong informal leadership roll on every team that I have been on. I lead by example, take accountability, and support those who are down.
Team History:
(22-21) D1 Nationals u17
(20-21) Ontario Blue Jays u16
(19-20) Mississauga Tigers u 14
(18-19) Mississauga Tigers u14
(17-18) Halton Hawks u12
(16-17) Guelph Gators u12
(15-16) Guelph Gators u10
(14-15) Guelph Gators u10
(12-14) House League
Individual Accomplishments:
My Individual Acocomplishments academically are acheveing the Honour Roll is grade 9, and acheveing the Vice Principals award in grade 8 – an award for someone to provide leadership in the school. Athletically, in my u14 years, I led my team in batting average and have continued to maintain and earn the #1 in the pitching rotation.
Team Accomplishments:
u12(Halton) & u14(Mississauga) – 3rd in the province
u14 – Fourth in Eastern Canada