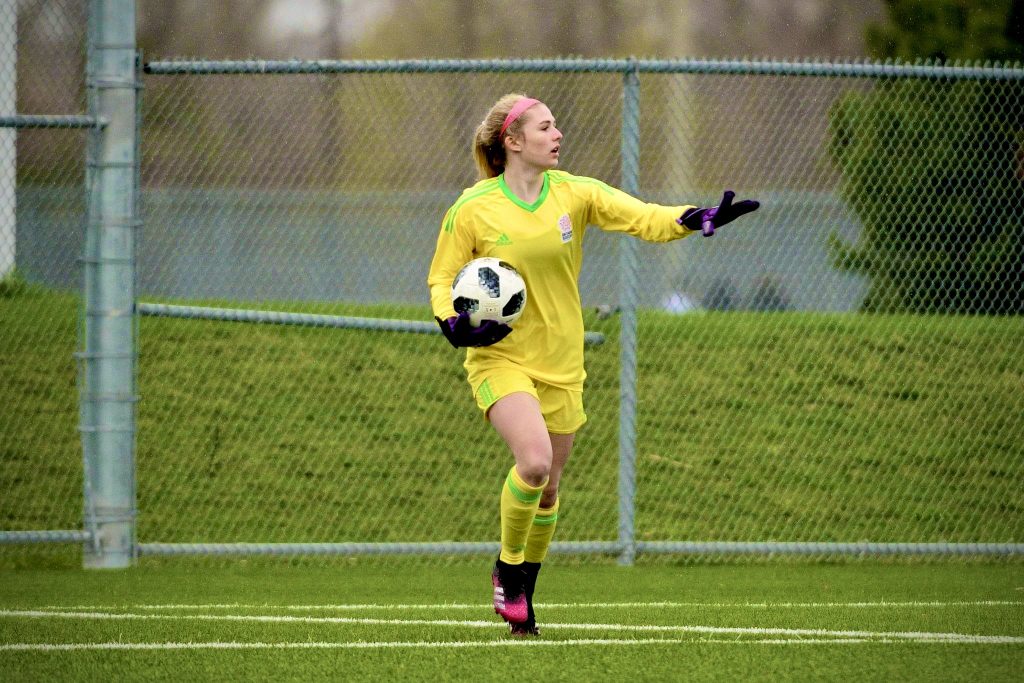 Addison Green
NCAA ID: 2207610428
Status: Committed to Fordham University
Class of 2024
Next Level U Statement
I am interested in playing soccer at a competitive 4 year institution, while obtaining a degree in social sciences. I strive for success in both my academic and athletic goals. I contribute valuable technical skills and pride myself on delivering strong and positive communication. I am a confident and fearless goalkeeper who steps up to essential leadership rolls on and off the pitch.
Contact this athlete
Academics
Political Science
Biochemistry
Sociology
Country

Canada

School Name

Sacred Heart Catholic High School

School City

NEWMARKET
Grad Year

2024
Athletics
Gender:
Female
Citizenship:
Canadian
Height:
5'6
Weight:
127 lbs
References:
Peyvand Mossavat (Head Coach) – pmossavat@nmsc.net
Volen Parashkevov (Head Coach) – volenpara@yahoo.com
Don Ferguson (GK coach) – donfergie29@gmail.com
Patrick Smyth (Previous Coach) – patsmyth@rogers.com
Carm Brutto (Previous Coach) – cb4alg@gmail.com
Positions:
Goalkeeper
Player Style:
Sweeper Keeper
Player Strengths:
Agility, Shot stopping, Communication, Fearless
Leadership:
Aurora FC Captain (2020- present)
Sacred Heart CHS Jr Volleyball Captain(2022)
Team History:
Aurora FC OPDL (2018-2022)
Provincial Xcel Team U16 (2022)
North Mississauga Soccer Club U19 L1R (2022 – Present)
Provincial Xcel Team U17 (2023)
Other Info:
I am a multi-sport athlete who plays volleyball, beach volleyball and rugby in my free time. Competitively I play as a left side and middle for Venom Vipers U17 ( a top 15 ranked volleyball team in Ontario).  I also play as a wing for my schools varsity rugby 7s team; taking our to win gold in finals of the YRAA. Being a multi-sport athlete allows me to develop and train new skills which I can apply to both my mental and physicals training on the pitch.
Individual Accomplishments:
St Paul CES Athlete of the Year (2020)
Sacred Heart CHS Technology award (2021)
Sacred Heart CHS Jr Volleyball MVP (2022)
Honour Roll (2020-present)
Team Accomplishments:
YRAA Rugby 7s Champions