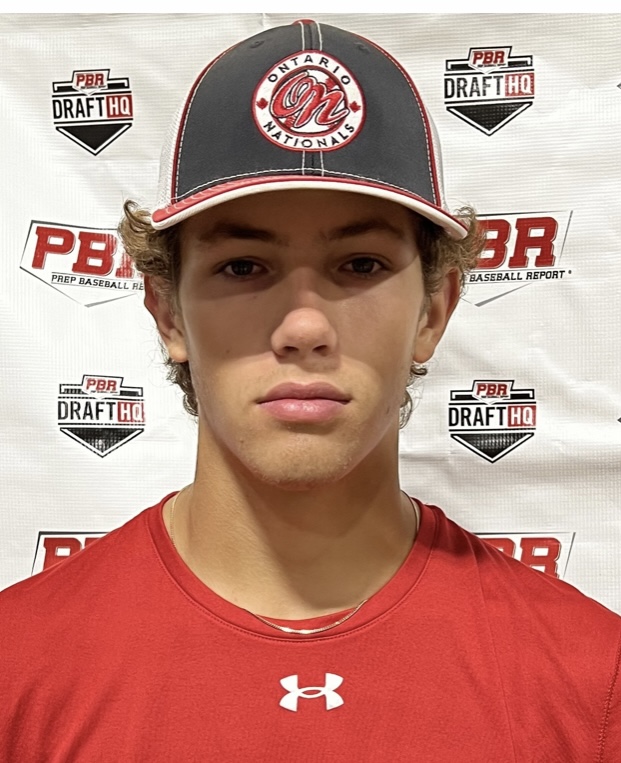 Aidan Klasnic
Status: Uncommitted
Class of 2025
Next Level U Statement
I am interested in playing competitive baseball at a 4 year or 2 year school while obtaining a Sports Management or Business Management degree.  An asset to any team, I am a power hitter who makes consistent contact, and a strong/reliable defensive player in the field.  I am also an encouraging and hard working teammate.
Contact this athlete
Academics
I am interested in a Sports Management, Construction Management, or Business Management Degree.
Country

Canada

School Name

Resurrection Catholic Secondary School

School City

Kitchener
Grad Year

2025
Athletics
Gender:
Male
Citizenship:
Canadian
Height:
6'2"
Weight:
182 lbs
References:
Brian Hawley, Current Head Coach
Positions:
Center Field and Left Field.
Player Style:
Power hitter, who makes consistent contact.  Aggressive tracker of the ball, with speed in the field, and a strong arm.
Team History:
Ontario Nationals 17U – 2023-2024 – Canadian Premier Baseball League (CPBL)
Ontario Nationals 17U – 2022-2023 – Canadian Premier Baseball League (CPBL)
Midwestern Ontario Bearcats Elite 16U – 2021-2022 – Premier Baseball League of Ontario (PBLO)
Kitchener Panthers Elite 15U – 2020-2021 – Elite Baseball League of Ontario (EBLO)
Kitchener Panthers Elite 14/15U – 2019-2021 – Elite Baseball League of Ontario (EBLO)
Tri-City Giants – 13U – 2018-2019 – Fergie Jenkins Showcase League (FJSL) – League Finalists – 2 time MVP and Home Run Derby at the Cal Ripken Tournament in Aberdeen MD
Tri-City Giants – 12U – 2017-3018 – Fergie Jenkins Showcase League (FJSL) – League Champions
Tri-City Giants – 11U – 2016-2017 – Fergie Jenkins Showcase League (FJSL)
Other Info:
Also play Rep Hockey:
Kitchener Jr Rangers AAA – 2021-2022, 2018-2019, 2016-2017
New Hamburg Huskies A – 2019-2021, 2017-2018, 2014-2016