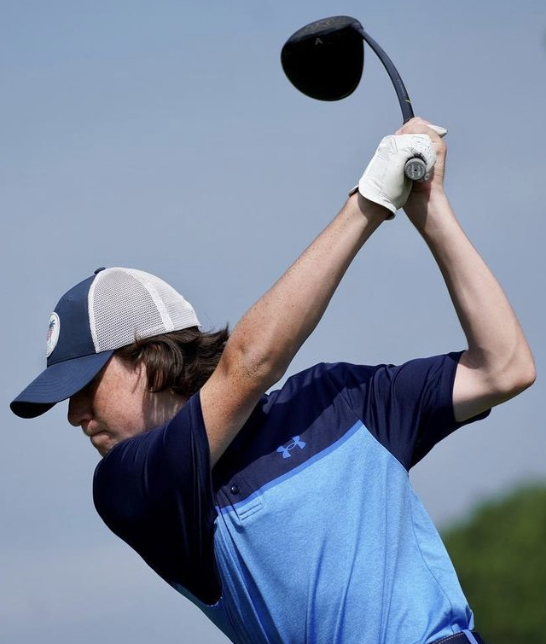 Aidan Talent
Status: Uncommitted
Class of 2024
Next Level U Statement
I would love to play golf at the collegiate level for 4 years, while at school I would love to obtain a degree in architecture. I believe that I would be a good asset to a collegiate golf team due to my knowledge of the game and I believe that my skill and ability would be good for lots of golf teams.
Contact this athlete
Academics
Country

Canada

School Name

Donald A Wilson Secondary School

School City

Whitby
Grad Year

2024
Athletics
Gender:
Male
Citizenship:
Canadian
Height:
5'9
Weight:
130Lbs
References:
my coach – Jake Patte
Player Style:
I would say that i'm a relatively aggressive player. I try to be as aggressive as I can without being dumb. I try to make a lot of birdies and whenever I get into trouble I try to make sure that I can limit the damage and avoid big numbers.
Player Strengths:
My distance control is one of my biggest strengths and recently my putting has become one of my best parts of my games after being one of the worst ever since i've been playing.
Team History:
I've been part of the Geared To Golf Performance Center since 2015. Ive worked with a few coaches there briefly but I mainly work with Jake Patte who I see once or twice a week.
Individual Accomplishments:
I've won 16 tournaments since i've started and qualified for the World Teen Championship twice. I was named the MVP of my high school golf team for the 2021/22 season while being in grade 10. I recently made it to the semi final of the U19 Canadian Junior Match Play Championship as a 15 year old. I've also had succes in other sports such as hockey, soccer and track and field when i was younger.
Team Accomplishments:
In golf theirs not really teams outside of school so their isn't much but i was named MVP of my high school team for the 2021/22 season while in grade 10 and being the youngest member of the team.
2022 Tournament results: U 19 Ping Canadian Junior Match Play – semi finalist, U17 CJGA Ontario Season Opener At Silverbrook – 2nd, U17 CJGA Notah Begay lll NationalChanpionship Qualifier – 2nd/ qualified, US kids golf teen world championship – T24
Club Distances:
Driver – 280 yrs
5 wood – 245 yrs
4 hybrid – 220 yrs
5 iron – 200 yrs
6 iron – 190 yrs
7 iron – 180 yrs
8 iron – 165 yrs
9 iron – 150 yrs
PW – 140 yrs
GW – 130 yrs
SW – 115 yrs
LW – 100 yrs
Tournament Low Scores:
70, 71, 73, 74
Stats:
My handicap is currently 0.8. the lowest it's been is 0.5 and it's been consistently between 1-2. i've had a 71 in a tournament this year on a very difficult and windy day and last year I had a 70 and a few 73's and 74's