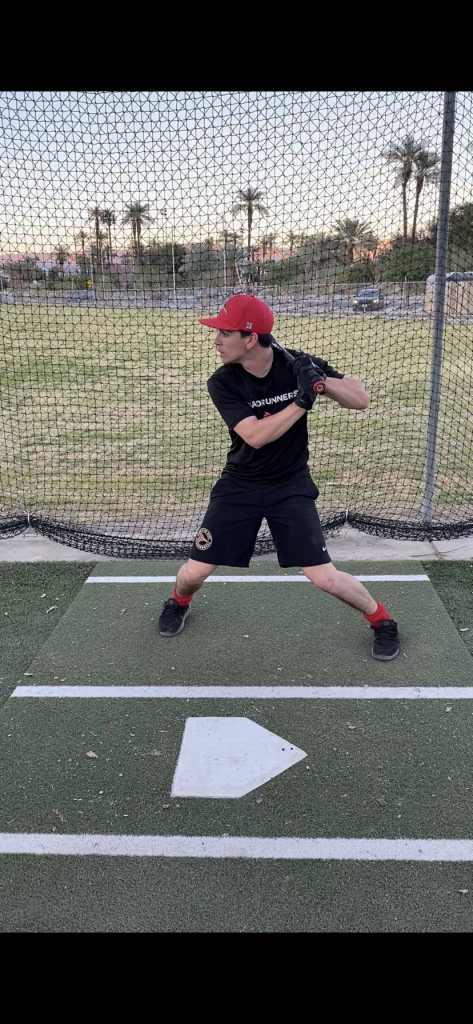 Alexander Carlos Camilo
NCAA ID: 1902414215
NAIA ID: 738976
Status: Committed to Nyack College
Class of 2022
Next Level U Statement
Interested in playing  baseball at a four-year institution while obtaining a sports management degree. An asset to a team with my leadership skills ability to read and understand the game has a desire learn and get better on the field and in the classroom. Strong left-handed contact hitter with gap-to-gap power, speed and ability to track down balls in the Outfield. 
Contact this athlete
Academics
A sports management/business or geography education.
Country

Canada

School Name

College of the Desert,

School City

Palm Desert, California
Grad Year

2022
Athletics
I have been playing baseball since I was nine years old, but played in the strongest Ontario Baseball League (Canadian Premier Baseball League) from ages 14-18. I played every sport I could in High School including basketball, volleyball, badminton, soccer, and hockey. No High School baseball available in my area.
Gender:
Male
Citizenship:
Canadian
Height:
5'9
Weight:
170
References:
Andrew Karkoulas- PPA Hithouse Owner.
Peakperformanceathletics@gmail.com
1-519-400-5408
Jeremy Jayaweera- Owner Of The Ontario Nationals,
jrj21@hotmail.com
1-519-591-8315
Positions:
Outfield/Second Base
Player Style:
Quick left-handed bat that works counts and gets on base, but also has gap-to-gap power. Smart player on the bases, in the box and in the field has the ability to steal at any point in the game contact hitter ball in play, low strikeouts, team player, aggressive outfielder that can track the ball well and take good routes.
Player Strengths:
High IQ player on the field, in the box, and on the bases. Takes good routes to the ball, and has a very low strikeout ratio at the plate.
Leadership:
Leader on 18u Ontario Nationals
Team History:
Cambridge Cubs 9-13
Ontario Outlaws 14u
Fieldhouse Pirates 14 and 15u
Ontario Nationals 16,17, and 18u
Now attending College Of The Desert as a Freshman, in Palm Desert, California.
Other Info:
Looking for a 4 year school that will be a good fit and wants a quality person with skills on and off the field. I may not be the biggest player on the field, but I play like I am!
Individual Accomplishments:
1 of 3 Nominees for High School Junior Athlete of the Year
Lead-off batter throughout baseball at all levels. Great plate discipline to get on base any way possible.
15U Vanderbilt U.S Nationals- Co-Player of the game 2/2, W, R, RBI, SB
Various Player of the Game awards pre 14U
Athlete of the year and Academic Achievement Awards (higher than 80 Average) in Grade 8 – St. Augustine Catholic School
Hockey goalie since the age of 8, played AAA, AA and still currently play. Have received numerous player of the game awards throughout.
High School- Ontario Scholar Award
Team Accomplishments:
2019- Ontario Hockey Champions
Stats:
2021 Fall College Of The Desert Stats;
12 hits in 22 at bats but 30 PA
.545 average
22 quabs
5 walks/hbp
6 xbh
14 hard contacts
Only 4k's
.909 slugging
.509 obp
1.418 ops
2019 Stats:
BA: .325
SLG %: .400
Runs Scored: 17
RBI: 19
Walks: 17
SB: 12
Fielding %: .925
OBP: .850
Highlight Video
Recent cage work and practice video.