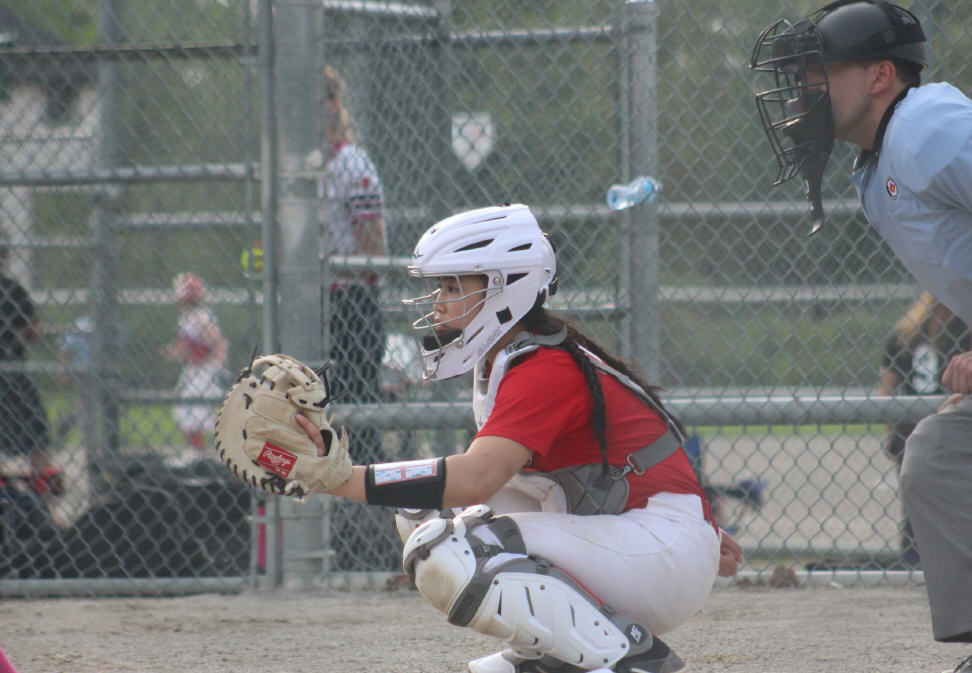 Alexia Verches
Status: Uncommitted
Class of 2024
Next Level U Statement
My collegiate goals are to continue to play softball at a high level and help contribute to the team's success while earning a degree in either Engineering or Business.
Contact this athlete
Academics
Country

Canada

School Name

Notre Dame Catholic Secondary School

School City

Ajax
Grad Year

2024
Athletics
I have been playing rep softball for over 9 years mainly with the Whitby Eagles Softball Program.  My primary position has been catcher but I also play in the outfield.  I have been a key member of this team which has finished as one of the top teams in Ontario these past few years.
In addition to my career in softball, I also played rep basketball as the starting point guard for over 10 years with the Durham City Basketball Association (DCBA) program until last year when I stopped to allow me to focus on Softball.  While playing with DCBA, we were continually one of the top programs in the province.
Gender:
Female
Height:
5'6
Weight:
160 lbs
References:
Head Coach – Scott Aquanno
Team Name:
NLU SPORTS SOFTBALL COMBINE
Positions:
Catcher and Outfield
Player Style:
Well balanced player with speed and power.  I have traditionally been the second hitter in the line up with the versatility to execute whatever the coach calls for each situation (hit, bunt, slap).
Great receiver as a catcher with good ball IQ.  Strong defensive catcher with good blocking skills and picking ability. Respected  behind the plate to limit base stealers and attempts.
Team History:
Whitby Eagles Elite 06 – 2016 to present
NY Inferno Righetti – Fall 2022
Team Ontario Elite – Fall 2021
Individual Accomplishments:
Honour roll student – grade 9, 10, and 11
Team Accomplishments:
2021 U16 Ontario Provincial Champions
2022 U17 Canadian National Championships – 4th place finish
2023 U19/U23 Waterloo Invitational – 3rd place finish
2023 U19 Lou Gehrig 30th Annual Summer Classic Champions
2023 U16 Champions Nationals, Oswego, New York – Champions
2023 U17 Canadian National Championships – 5th place finish
2023 U17 Ontario Provincials Silver Medalist
Stats:
63 Games Played with Whitby Eagles: 48 – 11 – 4
Bats Left, Throws right
Batting Average – 0.365
On Base % – 0.422
Slugging % – 0.538
37 singles, 15 doubles, 3 triples, 3 home runs
27 RBI's, 47 Runs scored
Video Intro
The attached link has highlights from my 2022 summer season as well as this 2023 season from playing in U.S and Canadian tournaments.