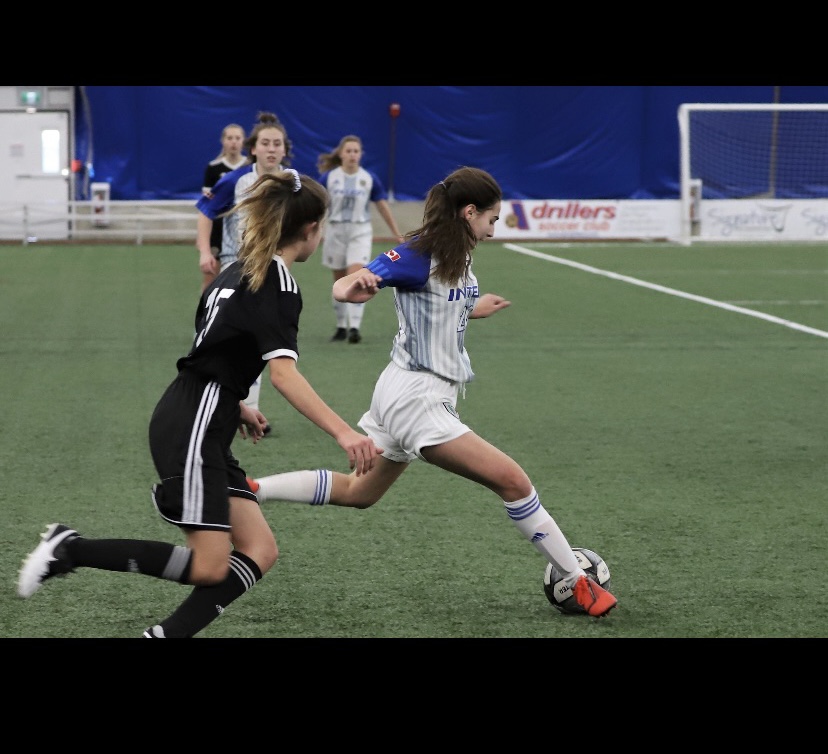 Alise Rahime
Status: Committed to Cumberland University
Class of 2023
Next Level U Statement
Interested in pursuing a bachelors degree in architecture while playing soccer at a four -year institution. A valuable member of any team who contributes through leadership, skill, game knowledge, and is comfortable in any position. Also, a threat attacking with lethal decision making under pressure as well as speed used to make plays and create goal scoring opportunities.
Contact this athlete
Academics
Country

Canada

School Name

Archbishop O'Leary high school

School City

Edmonton
Grad Year

2023
Athletics
I've been playing soccer since I was six and still to this day grow more passion for the sport. Playing club soccer at a young age made me a great athlete not only in soccer but in other sports as well. It helped teach me as an athlete to be open to criticism, because that's what will make you a better player which is my main goal as a athlete.
Gender:
Female
Height:
5'4
Weight:
115
References:
Coach martin
mkwalsh@shaw.ca
Positions:
Left midfield/striker
Player Style:
-Goal scorer
-play maker
Player Strengths:
-Speed
-shooting
-left foot
-technical skill
Leadership:
-volleyball captain
-soccer captain
Team History:
-Edmonton inter club
-Edmonton strikers
-o'Leary academy
-ftf Canada (Calgary)
Individual Accomplishments:
-MOTM ftf canada
-Honour roll
-first place in track junior high
-leadership award
Team Accomplishments:
-outdoor Provincial championship 2019
-first ranking in league 2022/2021/2019
-Vancouver SX cup champions 2021
Highlight Video
Highlights video featuring my best aspects as a player.