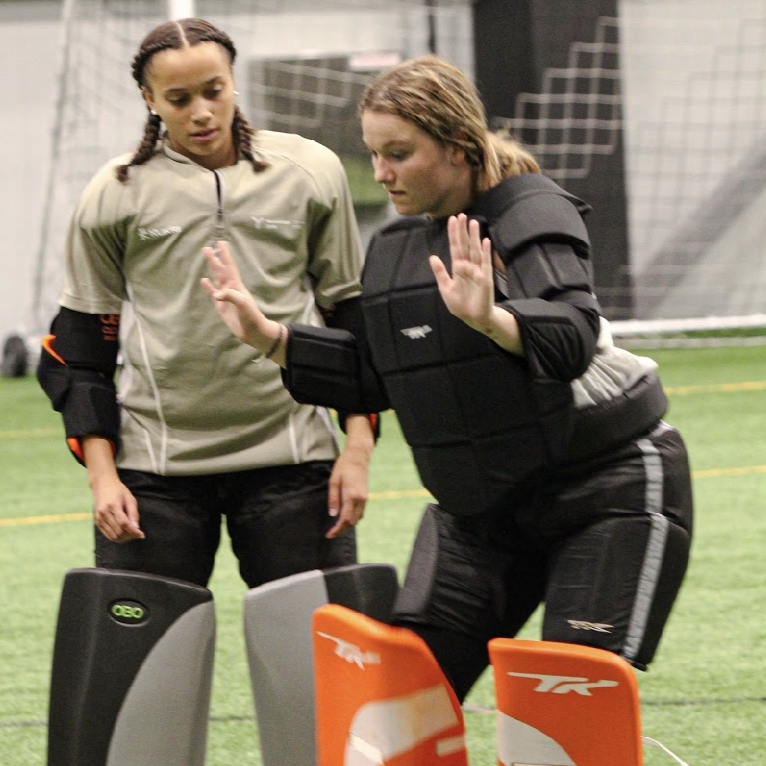 Alivia Vanderhout
NCAA ID: n/a
U Sports ID: CSBCE3508
Status: Committed to York University
Class of 2022
Next Level U Statement
I am interested in  enrolling in a 4 year institution where I can achieve a degree in psychology while playing the sport I am most passionate about Field Hockey. A dedicated athlete that will do what it takes to see self improvement and won't give up until the job is done.  A fearless goal keeper that will do what it takes to challenge a player and keep the ball controlled and will always boost the team atmosphere.
Contact this athlete
Academics
Criminology
Psychology
Sociology
School Name

Cameron Heights

School City

Kitchener
Grad Year

2022
Athletics
Gender:
Female
Height:
5'4
References:
References:
Steve (Coach)
Greg (Coach)
Positions:
Goal Keeper
Player Style:
Vocal,
Fearless
Dedicated
Competitive
Determined
Open- Minded
Postive Minded
Player Strengths:
Alivia will do what it takes to protect her net. When it comes to something that she needs to improve on she is so dedicated and never gives up, she will spends hours doing the task until she gets it right. As a goalie she sees the whole field and she is very vocal with her teammates on letting them know where they should be, helping them find pathways, helping them know when a player is on them and overall keeping the atmosphere positive. Alivia is someone who is very fearless, when it comes to people shooting on her, she will challenge them no matter the size of the player or the strength of their shot.
Team History:
GOA Reds FHC
Berlin Field Hockey Academy
Cameron Heights Field Hockey Team
KW Minor Ball Hockey
Cameron Heights Wrestling Team
Cameron Heights Rugby Team
Middle School ( volleyball,wrestling,basketball,rugby, football and soccer)
Individual Accomplishments:
Junior MVP of the season for Cameron Heights Field Hockey
Nominee for MVP for Cameron Heights Rugby
Player of the game for Ball Hockey ( x 3) 
Cameron Heights Gael Of All Seasons
Cameron Heights Second Letter Athletics
Most Improved Student Award 
Highest Academic Achievement Award 
Honour Roll Student 
Team Accomplishments:
Winter 2nd provincial place overall ( 2018, Ball Hockey)
Summer 2nd provincial place overall ( 2018, Ball Hockey)
Winter 2nd provincial place overall ( 2019, Ball Hockey)
Summer 2nd provincial place overall ( 2019, Ball Hockey)