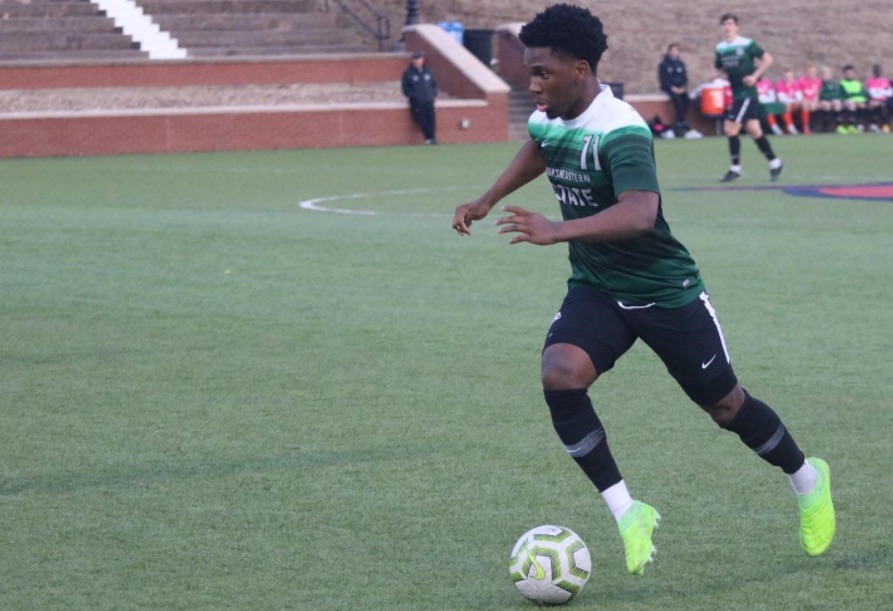 Ameer Madden
NCAA ID: 1809303317
Status: Committed to Northeastern State University
Class of 2019
Next Level U Statement
Interested in Transferring to another 4 Year institution, while getting a degree in business. I can be a great asset for any team because of my high knowledge, work rate and technical ability. A pacy player that can play any attacking position and either wing backs that can distribute the ball very well and can beat players 1v1.
Contact this athlete
Academics
Country

Canada

School Name

Notre Dame Catholic Secondary School

School City

Ajax
Grad Year

2019
Athletics
Gender:
Male
Height:
5'9
Weight:
160
References:
Brody Patience – NSU Assistant Coach
Ryan Neceski – Fc Berlin Head Coach
Team Name:
FC Berlin
Positions:
Right/Left Wing, Centre Attacking Mid, Striker, Right/Left Back
Player Style:
Playmaker and Goal Scorer
Player Strengths:
Technical Skill, Passing, Speed, Strength, Vision
Team History:
Ajax Fc 2001
Durham United FA League 1
Notre Dame C.S.S
Northeastern State University
Fc Berlin
Individual Accomplishments:
2015- Coaches Player of the Year(High school)
2015- Chosen in the 5 out of 1000 in Toronto Fc open tryout to continue to train with the academy.
2016- Trained with Derby County, Burton Albion FC in England.
2019/2020- MIAA Freshman Honor Roll