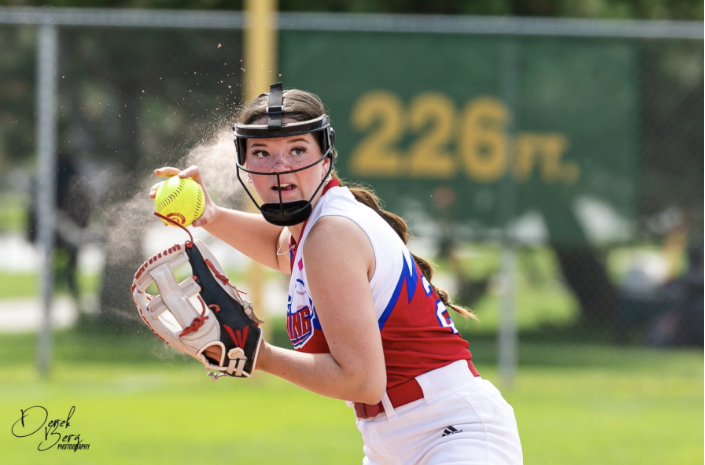 Ashlyn Witt
Status: Uncommitted
Class of 2024
Next Level U Statement
My ultimate objective is to enroll in a program pursuing a nursing degree at a collegiate institution while playing high intensity softball.  I take great pride in being a committed, competitive, coachable player with extensive softball knowledge. I'm a strong offensive and defensive player.  I am a disciplined hitter with power and quickness at the plate along with significant knowledge and speed on the bases. On defense, my main position is shortstop but I am confident in my abilities elsewhere on the field. My ability to remain composed and focused under pressure as well as being a leader on and off the field is an asset I bring to teams.
Contact this athlete
Academics
Country

Canada

School Name

St. Michael Catholic Secondary School

School City

Stratford
Grad Year

2024
Athletics
I have always had a passion to pursue softball at a highly competitive level ever since I began playing the sport from a young age. I am currently playing up an age division with the London Lightning U19 tier 1 red team. My primary position is shortstop however I am a versatile player who can play in the outfield and is always willing to learn other positions.  Offensively I bat in the top 4 of the batting order and I am an aggressive, fast base runner. I also play competitive hockey, enjoy volleyball as well as track and field and I take fitness, personal growth and academics very seriously.
Gender:
Female
Citizenship:
Canadian
Height:
5'6"
Weight:
140
References:
Chris Askew – Softball Head Coach – 2020 – current – chrisaskew5@gmail.com – (see attached recommendation letter)
Jen Kipfer – Softball Assistant Coach – 2021/22 – (see attached recommendation letter)
Catherine Arthur – Softball Assistant coach – current – arthurcatherine@hotmail.com
Chris Wighton – Hockey coach – 2021/22 – cwighton@bell.net
Team Name:
NLU SPORTS SOFTBALL COMBINE
Positions:
My primary position is shortstop however I am always open to learning more about different positions
Shortstop
Outfield
Second base
Pitcher
Player Style:
Versatile
Sportsman like
Strong
Speed
Positive attitude
Dedicated
Motivated
Quick learner
Coachable
Hard working
Team player
Player Strengths:
Never gives up
Determined to succeed and improve
Fast and smart base running
Consistent batter
Smooth and aggressive defensively
Quick release and swing
Individual Accomplishments: