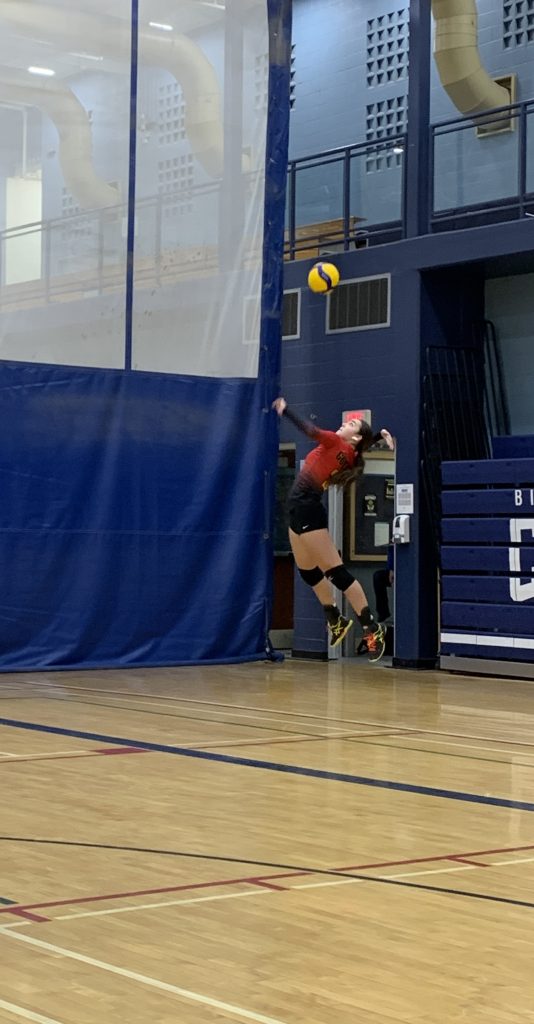 Avery Sentance
NCAA ID: 2201409251
Status: Uncommitted
Class of 2024
Next Level U Statement
My objective is to play post secondary volleyball while taking a four year program. I would love to play volleyball post secondary div 1 or 2 (states). I want to take a university prep program for physiotherapy (health science) then apply to physiotherapy school after.
Contact this athlete
Academics
At this time I am interested in Physiotherapy.
Country

Canada

School Name

Guelph Collegiate Vocational Institute

School City

Guelph
Grad Year

2024
Athletics
Gender:
Female
Citizenship:
Canadian
Height:
5'10"
Weight:
145lbs
References:
Zachary Ferguson:
zferguso@uoguelph.ca
techdirector@guelphyouthvolleyball.com
GYVA Technical Director
University of Guelph Assistant Coach
GYVA 17u Head Coach
GYVA 18u Head Coach
Team Name:
Guelph Jr. Gryphons Volleyball
Positions:
Left side (Main)
Libero
Player Style:
I would say that I am a very intense player, I play defence and my approach to attack is aggressive. I don't make decisions to be careful but to finish the point and put pressure on the other team.
Player Strengths:
Studies film a lot
Strong work ethic (always wanting extra practice)
Supportive teammate on the court
Positive attitude
Leads by example
Can serve to varied spots on the court consistently and accurately
Good court sense on defense
Consistent passer
Great block timing
Strong hitter
Leadership:
GYVA Development Coach Volleyball (2020- Present)
GYVA House League Coach (2020- Present)
Jr. Gryphons U15 Girls Assistant Coach (2021/2022)
Team History:
Guelph Gryphons Galaxy
U13 (2018-present)
Individual Accomplishments:
Attended Onpoint's CAN/AM invitational training camp and tournament
University of Guelph Elite Training camp invitee
Honour Roll (Grade 10)
Honour Roll (Grade 9)
Athletics award (Gr 8)
Team Accomplishments:
I'm U 14 Trillium (gold and silver) 2019/2020
Fall league 16u (bronze) 2021/2022
Winter league 16u (gold) 2021/2022
17u McGregor cup (silver) 2021/2022
16u Div 3 tier 1 provincials champions (2021/2022)
17u provincials Div 3 tier 1 silver medalist (2021/2022)
Stats:
Standing Reach: 7'7″
Block Jump: 9'2″
Approach Jump: 9'6″
Vertical Jump: 23″
Provincial stats:
2.35 kills per set
.220 kill percentage
2.45 passing average (3 point scale)
1.1 ace per set
0.12 blocks per set
3.57 points per set
2.02 digs per set