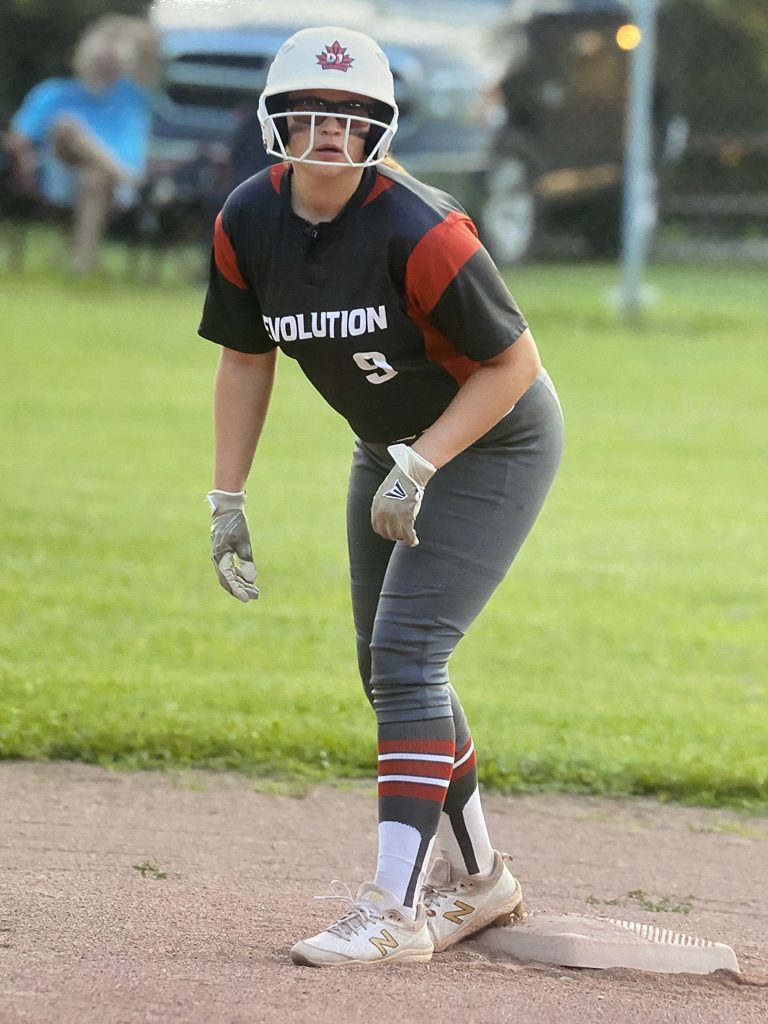 Avyree Sherman
Status: Uncommitted
Class of 2024
Next Level U Statement
I am interested in playing softball at a 4 year education institution, but open to considering a 2 year school if that is a better fit for my goals. Unsure of what academic major but looking to play ball at the next level. I am a trustworthy leader, having a team first approach on and off the field. I am a dedicated, hard working player defensively and offensively.
Contact this athlete
Academics
Physiotherapy, exercise science
Country

Canada

School Name

Delhi District Secondary School

School City

Delhi
Grad Year

2024
Athletics
Gender:
Female
Height:
5 foot 7 inches
Weight:
170 lbs
References:
Current Coach Courtney Gilbert; courtneygilbert11@outlook.com
Past Coach Rick Ellis; rwmellis@gmail.com
Team Name:
D1 NATIONALS
Positions:
First base, left field, right field and centre field.
Player Style:
Left handed fielder. Left handed power hitter.
Player Strengths:
Strong defensive player at first base, excelling in stretches and picks.
Whiling to do whatever it takes to make an out (ex. diving for the ball)
Leadership:
I have been captain on 4 hockey teams.
Team History:
Delhi Minor Ball
Brantford Bobcats
D1 Revolution
D1 Nationals
UTM revolution 2k4
Individual Accomplishments:
Academically – Female Athlete Award, French Award, Honour Roll every year in elementary school and high school, Math Award, University of Guelph Science Olympics participant.
Athletically – Track: 1st in shotput at NSSAA, and broke the record for distance at CWSSAA. Dance: Jazz Award, Overall mini of the season. Softball: MVP in 2019 in PWSA finals. Hockey: MVP in multiple invitational tournaments.
Team Accomplishments:
Softball: 2nd in PWSA with Brantford Bobcats, 2nd in Ontario with D1 Revolution. 2nd in Border Battle between teams from Ontario and Quebec.
Hockey: 1st in OMHA. 2nd in southern counties. 1 undefeated season during my time as captain.
Badminton: 1st at NSSAA, 2nd in CWSSAA in mixed doubles.
Stats:
League
34 games played, .344 Average, .405 OBP, .531 Slugging percentage, 33 hits, 23 singles, 3 doubles, 6 triples, 1 home run, 41 RBI's, 26 runs, 8 walks. 15 A, 189 PO, .971 fielding percentage, 6 double plays, 6 errors.
Tournament
5 games played, 13 plate appearances, 10 At Bats, .700 average, .769 on base %, 1.500 slugging percentage, 7 hits, 3 singles, 1 double, 2 triples, 1 home run, 8 RBI's, 7 runs, 1 walk, 2 HBP.
Highlight Video
Out of the park home run!