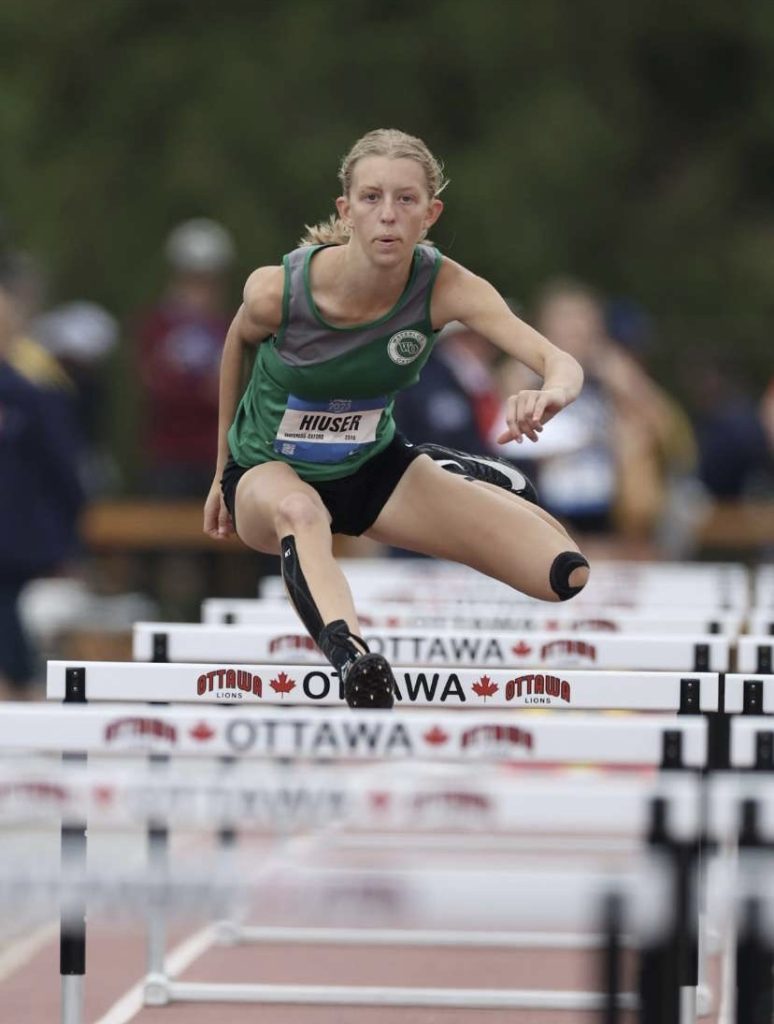 Baylie Hiuser
NCAA ID: 2304879148
Status: Uncommitted
Class of 2025
Next Level U Statement
I am interested in competing in track and field for a college or university while obtaining a kinesiology degree. I've competed in short distance hurdles and short distance sprints at the provincial and national level, and I am one of the top hurdle performers in the province. I would love to run 100m hurdles, 100m sprint and 200m sprint as my events in college or university. In my free time I enjoy playing various sports with my brothers and taking my dog for walks.
Contact this athlete
Academics
Country

Canada

School Name

Waterloo Oxford District Secondary School

School City

Baden
Grad Year

2025
Athletics
Gender:
Female
Citizenship:
Canadian
Height:
5'9
Weight:
125

Player Style:
Hardworking, motivated and perseverant
Player Strengths:
Short distance sprints and short distance hurdles.
Team History:
Waterloo Oxford District Secondary School Track and Field
Laurel Creek Track and Field
Individual Accomplishments:
AO 2022 Outdoor Provincial Gold Medalist – U16 80 Meter Hurdles
Legion Youth Nationals 2022 – 4th place U16 80 Meter Hurdles
AO 2023 Indoor Provincials – 4th U18 60 Meter Hurdles
2022 All-Ontarian Award – U16 Sprints and Hurdles Category
4th place Junior 80m Hurdles – OFSAA 2023
Team Accomplishments:
AO 2022 Outdoor Provincials – 3rd U16 4×100 relay
AO 2023 Indoor Provincials – 1st U18 Sprint Medley
AO 2023 Indoor Provincials – 2nd U20 Sprint Medley
AO 2023 Outdoor Provincials – 1st U18 Sprint Medley
Stats:
60 Meter Hurdles (Indoors 30″) – 9.54
60 Meter Hurdles (Indoors 33″) – 9.51
80 Meter Hurdles – 12.03
100 Meter Hurdles – 14.87
300 Meter Hurdles – 45.95
60 Meter Sprint (Indoors) – 8.18
100 Meter Sprint – 12.57
200 Meter Sprint – 26.66
300 Meter Sprint – 44.23