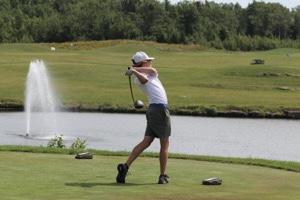 Brady Wood
NCAA ID: 2209676710
Status: Uncommitted
Class of 2023
Next Level U Statement
I want to play golf while obtaining a science degree for 4 years. I've always been a hard worker, team player and overall good person and feel like I would benefit any team.
Contact this athlete
Academics
Interested in obtaining a 4 year sciences degree while pursuing my dream to play golf at the collegiate level.
Country

Canada

School Name

Fredericton High School

School City

Fredericton
Grad Year

2023
Athletics
Very active kid who loves to work hard and be the best person possible for team and coaches.
Gender:
Male
Height:
5'7
Weight:
130
References:
Golf Coach:
Jamie Heffernan: 1 506 261 6799
Mackenzie Clark: 1 506 440 7665
Hockey Coach:
Tim Smith: 1 506 461 3391
Player Style:
Accurate off tee, good wedge player and good overall short game.
Player Strengths:
My strength is my wedges. When I have a wedge in my hand I feel like I can't miss.
Leadership:
I was a captain for my atom AAA Team in second year Atom(2015). Then the past two years and going into my third I've been an assistant captain with FHS Men's AAA Hockey Team.
Team History:
Golf:
FHS Golf Team( Grades 9-12)
JH SPORTS( 3 years)
Hockey:
FHS Mens AAA Hockey( Grades 10-12)
Bantam Major AAA Blues(Grade 9)
Bantam Minor AAA Pioneers(Grade 8)
Hockey New Brunswick U14 (Grade 8)
Boston Junior Blues(Grade 7)
V-reds(K-7)
Other Info:
Overall good player and open to any opportunities!!
Individual Accomplishments:
Golf:
2022 Fox Harbour MJT Champion(70,80) Won by 6
2022 Kingswood MJT 3rd Place
2022 MJT OOM Junior Boys Atlantic Canada Winner
2022 MJT OOM 10th in Canada Junior Boys
2022 NBIAA Highschool Provincal Champion (-2 70)  Won by 4
Hockey:
2022 MVHS Tournament MVP
2022 LHHS Tournament MVP
2022 LHHS Tournament All-Star
2022 Provincial Finals MVP
2019 NBIAA Second team All-Star
2022 FHS Forward of Year
2020 Bantam AAA Minor Second Team All-Star
Team Accomplishments:
Golf:
2020,2021 FHS Mens Provincial Runner Ups
2021 GGCC 2 Man Scramble Winner (-12) Won in 3 Team Playoff
2022 FHS Mens Provincial Champions (Myself 70, Teammates 79,79,79)
Hockey:
2022 NBIAA Mens AAA Hockey Provincial Champions
2022 LHHS Tournament Champions
2022 MVHS Tournament Champions
Club Distances:
Driver: 230-250 Carry
3-Wood: 220-230 Carry
3 Hybrid: 215 Carry
2-Iron: 210-215 Carry
5 Iron: 190-200 Carry
6 Iron: 180 Carry
7 iron: 165 Carry
8 iron: 155 Carry
9 Iron: 145 Carry
Pitching Wedge: 135 Carry
50 Degree: 115 Carry
54 Degree: 107 Carry
58 Degree: 100 Carry
Tournament Low Scores:
2022: 70x2, 73, 75x5,76x3, 77x2
Stats:
2022 Tournament Scoring Average: 75.25
2021 Tournament Scoring average : 77.28
Handicap: 3.4
Highlight Video
Driver swing: https://www.youtube.com/watch?v=_FGVoWeSA0s
Hybrid swing:https://youtube.com/shorts/2dz7SKLSwB4?feature=share