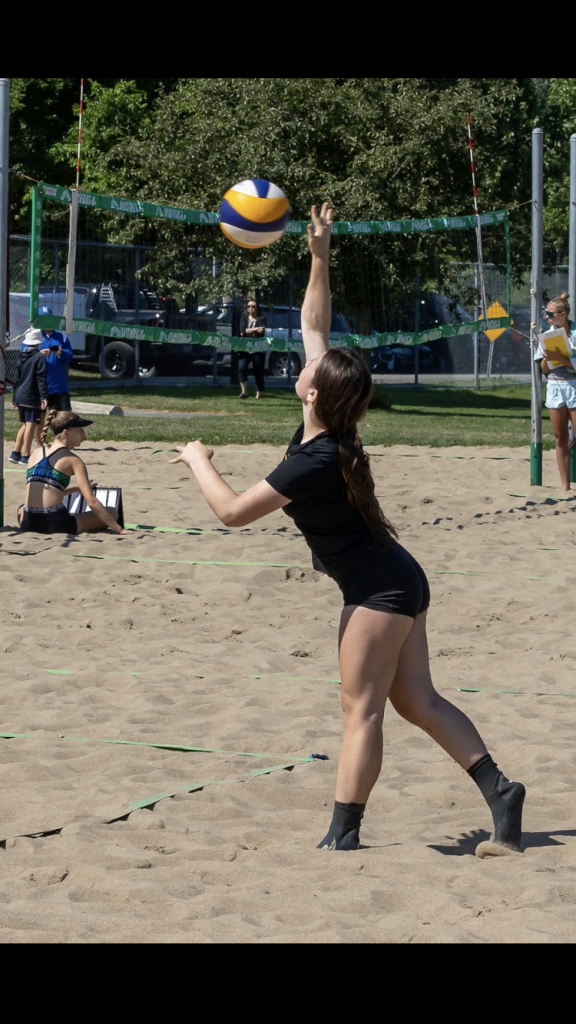 Cammie Labelle
Status: Uncommitted
Class of 2024
Next Level U Statement
Interested in playing volleyball as I complete a 4 or 5 year undergraduate degree in Computer Science. I am open to either staying in Canada or going internationally to the United States. I am an asset to many teams due to my strive for excellence as both a player and a teammate, and my ability to balance the athletics and academics in my life in order to continue to progress successfully in both.
Contact this athlete
Academics
I am interested in Computer Science.
Country

Canada

School Name

Centennial CVI

School City

Guelph
Grad Year

2024
Athletics
Gender:
Female
Citizenship:
Canadian

Team Name:
Guelph Jr. Gryphons Volleyball
Positions:
Libero
Player Strengths:
Supportive and uplifting teammate
Team History:
Guelph Jr Gryphons Volleyball, September 2018 – Present
Centennial CVI Junior Volleyball, December 2021 – February 2022
Individual Accomplishments:
Attended OnPoint Beach Volleyball's CAN/AM invitational training camp and tournament (2022)
Grade 10 Honour Roll with Distinction (2022)
Canadian and World Studies Proficiency Award (2022)
Most Improved Player (2022)
Grade 9 Honour Roll with Distinction (2021)
Grade 8 Honour Roll with Distinction (2020)
Geography Academic Excellence Award (2020)
Music Academic Excellence Award (2020)
Grade 7 Honour Roll with Distinction (2019)
Ontario Volleyball Association Award of Excellence (2019)
Lady Baden Powell Award (2019)
Team Accomplishments:
Gold – U17 Challenge Cup (2022)
Bronze – U17 Provincial Cup (2022)
Gold – U17 Provincials Division 3 Tier 1 (2022)
Gold – U16 Spring League Play (2022)
Bronze – U16 Fall League Play (2021)
Gold – U14 Winter Cup (2020)
Silver – U14 Fall Cup (2019)