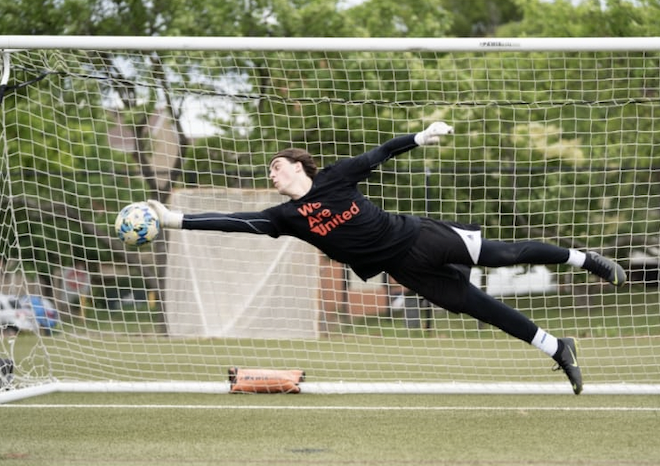 Carter Robart
Status: Committed to University of Guelph
Class of 2021
Next Level U Statement
Interested playing soccer at a 4 year institution and/or a professional club. I'm an asset to any team as I provide confidence from the back. I am an extra man on the attack as I'm very comfortable with my feet and I provide a strong shot stopping ability on defense. I'm a leader and very quick to organize the defense and provide clear instructions to my defenders. I'm very hard working and will always look to challenge myself to improve. Toronto FC constructed an evaluation of me which listed my strongest aspects as shot stopping, bravery, positive attitude, and coachabilty.
Contact this athlete
Academics
I am Interested in a Bachelor of Arts degree with a major in either History or Geography.
Country

Canada

School Name

Waterloo Oxford (Grade 9-11) / Athlete Institute Prep (Grade 12)

School City

Baden (Grade 9-11) / Orangeville (Grade 12)
Grad Year

2021
Athletics
Gender:
Male
Height:
6'2
Weight:
180lbs
References:
Peter Mackie (RED Academy)
Manuel Corona (Athlete Institute)
Team Name:
FC Berlin
Positions:
Goalkeeper
Player Style:
Sweeper keeper
Player Strengths:
Shot Stopping, distribution with hands and feet, claiming crosses, communication, demanding presence in the goal.
Team History:
Kitchener Acedemy
Cambridge United
London Eurostars Acedemy
Berlin Acedemy
RED Academy
Athlete Institute FC/Prep
Guelph United
Individual Accomplishments:
Premier League Futsal 2019 League MVP
U12 Toronto FC trialist/ U17 Toronto FC Trialist
2017 Ball Hockey Canadian Nationals Team
2019 Highschool Soccer MVP and League All-Star Team
Team Accomplishments:
2019 Indoor Ontario Cup Champions
2019 The Robbie Cup Champions
2019 Volleyball Highschool CWOSSA Champions
2019 Highschool Basketball Niagara Tournament Champions
2019, 2020 Premier League Futsal Champions
2019 OASL league Champions
2019 Potomac memorial Champions
2019 EDP Soccer Champions