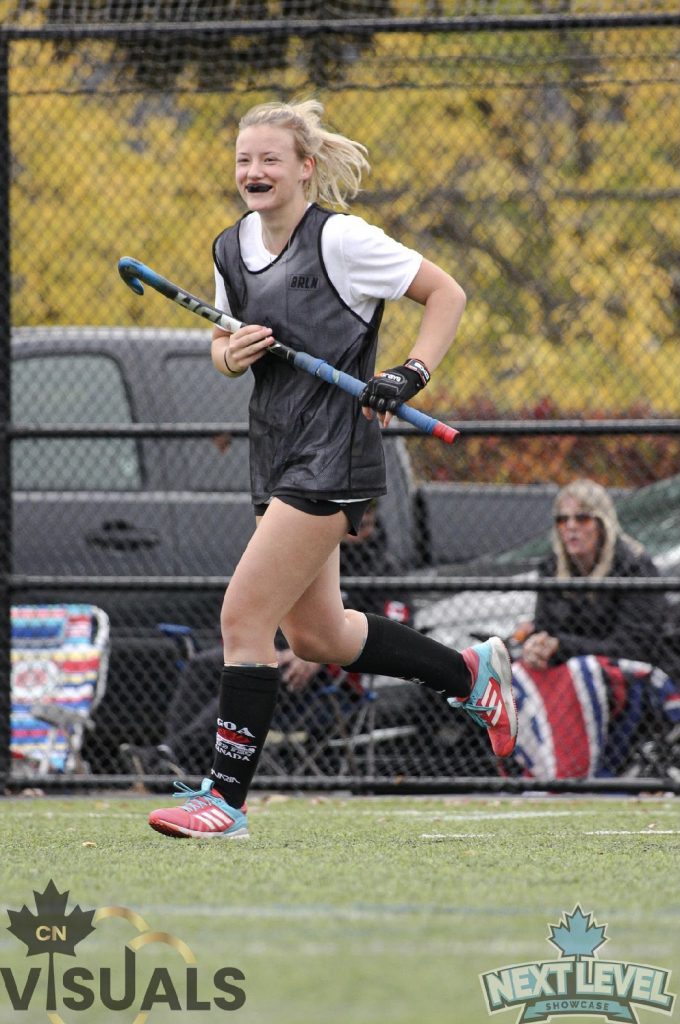 Eliza Caven
NCAA ID: 2002805186
Status: Uncommitted
Class of 2022
Next Level U Statement
Aiming to play field hockey for 4 years at an NCAA division 1 school. Fit in with any team using leadership, stick and team skills to achieve all goals. A smart defender who uses their voice to help conduct players in front of her. Helps distribute the ball to make large plays, while staying calm under pressure. A leader on the field, who creates important plays from the backfield.
Contact this athlete
Academics
B.S. in Environmental Science/Studies
Country

Canada

School Name

Humberview Secondary School

School City

Bolton
Grad Year

2022
Athletics
I have played field hockey for 8 years, first learning how to hold a stick at age 9 in Scotland. I moved to Canada in 2017, and have continued to grow as a player. I was the only girl accepted to the Glasgow School of Sport for field hockey in my year. I have played for many teams at a variety of tournaments and I believe that it has benefitted to form me into the player I am today. I am eager to learn from new experiences and want to continue my field hockey career into university, playing to a high degree.
Gender:
Female
Citizenship:
British
Height:
167cm
Weight:
137 lbs
References:
Ed Fernandes
Phone – +1 (416) 795-8916
Email – edferns@sympatico.ca
Positions:
All Positions in Defence
Player Style:
Calm, smart, verbal, physical, aggressive, assertive, positive, eager
Player Strengths:
Long balls, 1v1 plays, quick distribution of the ball, vision, physical, hardworking, leader on the field, play maker
Leadership:
Captain of many games with Goa Reds FHC
Shows leadership and assertiveness on the field
Team History:
2013-2017 Kelburne HC
2017 – Present GOA Reds FHC
2018 & 2019 Oakville Trafalgar HS
2020 Team Ontario (High Performance, cancelled due to COVID-19)
Individual Accomplishments:
Honour Roll (Grade 9, 10 & 11)
MVP Player at Scarborough Cup 2018
Most Important Rookie at Oakville Trafalgar HS 2018
5 Goals scored playing with Oakville Trafalgar HS season 2019
Captain of many games played with GOA Reds
Voted MVP at Next Level Showcase 2021
Team Accomplishments:
Silver at FHO Titans Tournament – December 2017
Gold medal at FHO May Meltdown – May 2018
U19 Winner Pool C/D Shooting Star Indoor – March 2019
U19 Winner Pool A Shooting Star Outdoor – April 2019
Bronze medal at May Meltdown – May 2019
Bronze medal at TWFHC League – July 2019
Halton silver medal – October 2019
Bronze medal at FHO Titans Tournament – December 2019
Silver medal at Ontario Winter Games – February 2020
Stats:
Scored 6 goals at Ontario Winter Games (indoor) 2020
Highlight Video
This showreel includes footage from grade 9-10.