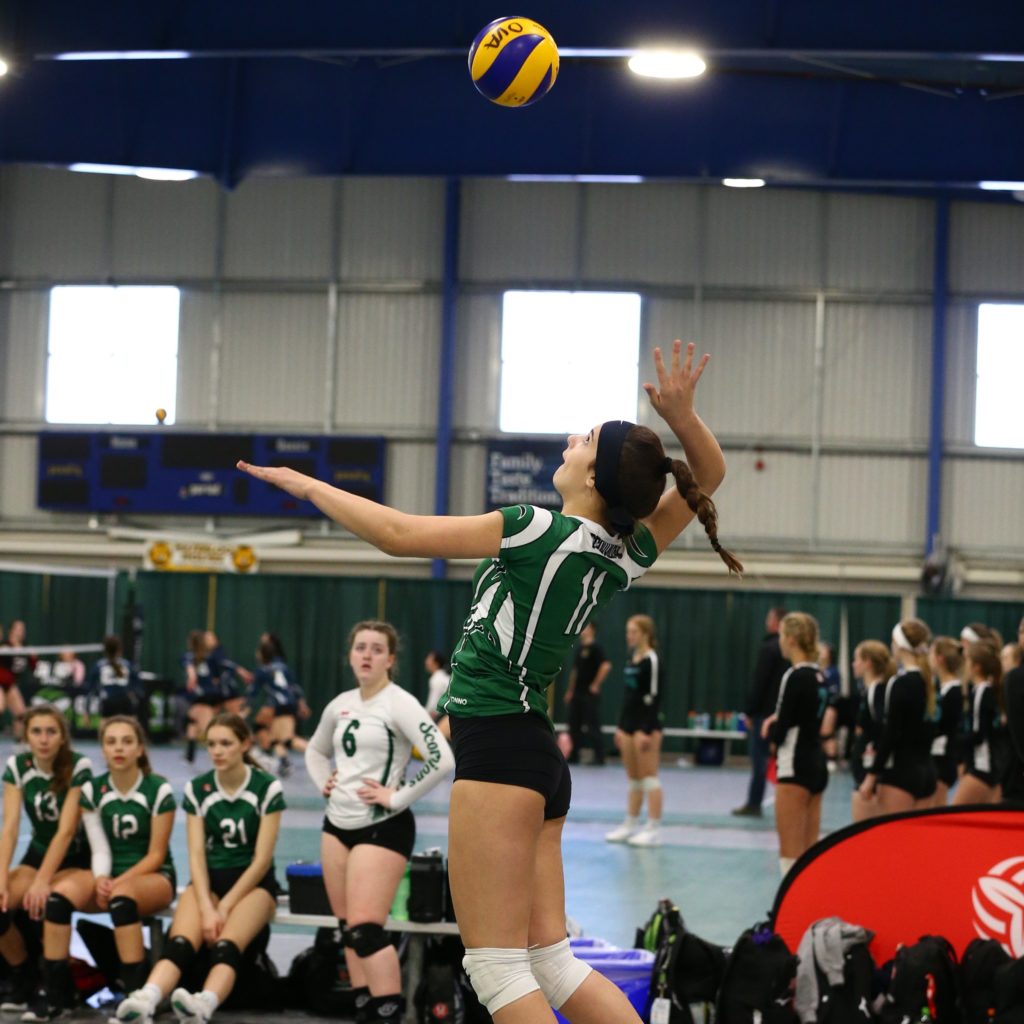 Elyse Hutchinson
NCAA ID: 2003828786
Status: Committed to Presbyterian College
Class of 2022
Next Level U Statement
I am interested in continuing my volleyball career at a 4 year DI or DII level institution, while completing a science based education with a focus on chemistry or biology. As a positive and well-rounded player with the ability to excel under pressure as well as take leadership roles on and off the court helps me to become a better person and player. I have the ability to spot defensive holes and target those while attacking, additionally being able to move quickly on my feet to block fast and effectively. An all around dedicated player and athlete that loves the game and is eager to continue to learn and thrive playing the game.
Contact this athlete
Academics
Country

Canada

School Name

St. Benedict Catholic Secondary School

School City

Cambridge
Grad Year

2022
Athletics
Gender:
Female
Height:
6'2
Weight:
160
References:
Peter Wong – Head Coach
Positions:
Middle Blocker/Right Side
Player Style:
Consistent, Aggressive, Visual and Positive
Player Strengths:
Smart attacker with the ability to view the opposite blockers as well as view the defensive system to attack in open zones. Is very open to trying new things with a positive mindset and eager to learn different techniques and plays. Very consistent with swings as well as serves and a strong ability to serve at zones requested. Extremely versatile player, with the ability to play multiple positions including left side, right side and my current position a middle blocker.
Team History:
18U Halton Hurricanes 2020-2022
Scorpions Shine 17U 2019-2020
St. Benedict Catholic Secondary School Senior Girls Volleyball
Individual Accomplishments:
MVP of District 8 Volleyball
Earned a Silver Medal in Division 1 Tier 4 Provincial Championships – 2019
Earned a Gold Medal at the Niagara Frontier Mayhem Tournament – 2019
Captain of Junior Girls Volleyball 2018 – 2019
Honour Roll 2017 – Present
Selected to attend Ontario Educational Leadership Centre 2016 – Present