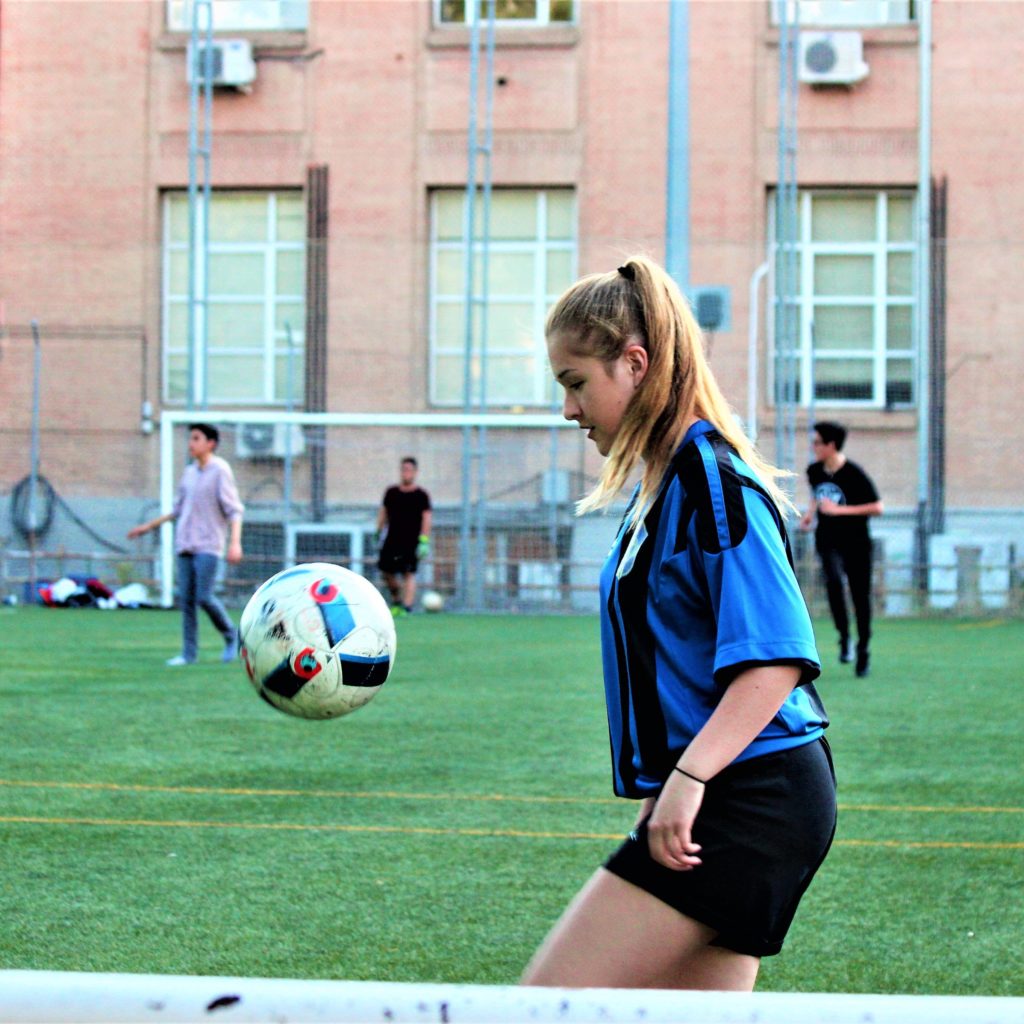 Eva D'Andrea
NCAA ID: n/a
Status: Committed to West Liberty University
Class of 2020
Next Level U Statement
I am interested in playing soccer at a 4 year institution while obtaining a degree in Criminology/Psychology. I am a very passionate player when I am on the field. I love to be positive and empower my teammates with a winning attitude. I am very competitive when playing and determined to help my team win. I am a great communicator on the team and always share knowledge, or strategies to make the players around me better.
Contact this athlete
Academics
School Name

Saint James Catholic High School

School City

Guelph
Grad Year

2020
Athletics
Gender:
Female

Team Name:
FC Berlin
Positions:
Striker/Winger, Attacking Midfielder
Player Style:
Creative mindset, quick attacker
Player Strengths:
Great soccer IQ, when it comes to passing through balls, using open space without the ball, and the ability to use my sight lines to move in 1V1. I possess strong tactical skills, to navigate with the ball and service players on the fly. I am very strong with touches on the ball and can finish. My shooting aspect can be broken down to excellent on penalty kicks and accurate on set pieces.
Leadership:
Captain of School Soccer Team
Co-Captain for Youth Soccer Club
Team History:
Brams United
Guelph Royals "A"
No Tippy Tappy Soccer
Ginga Soccer Academy
Club Deportivo Chamberí (Madrid, Spain)
Berlin Football Academy
St.James Catholic High School Varsity Soccer Team
Individual Accomplishments:
Student Proficiency Award
Honour Roll
MVP
Team Accomplishments:
Placed in NYC Cup showcase tournament 2014
CWOSSA Finalist 2018
GPS Rochester Tournament 2019
Stats:
PHSL U17 2019: 7 Goals 2 Assists 16 Games
SWRSL League Play 2008-2012: 10 Goals 14 Assists 80 Games + Playoffs

CAF League Play 2014-2016: 6 Goals 16 Assists 40 Games + Playoffs

COWOSSA AA Finalist 2018: 5 Goals 8 Assists 10 Games + Playoffs