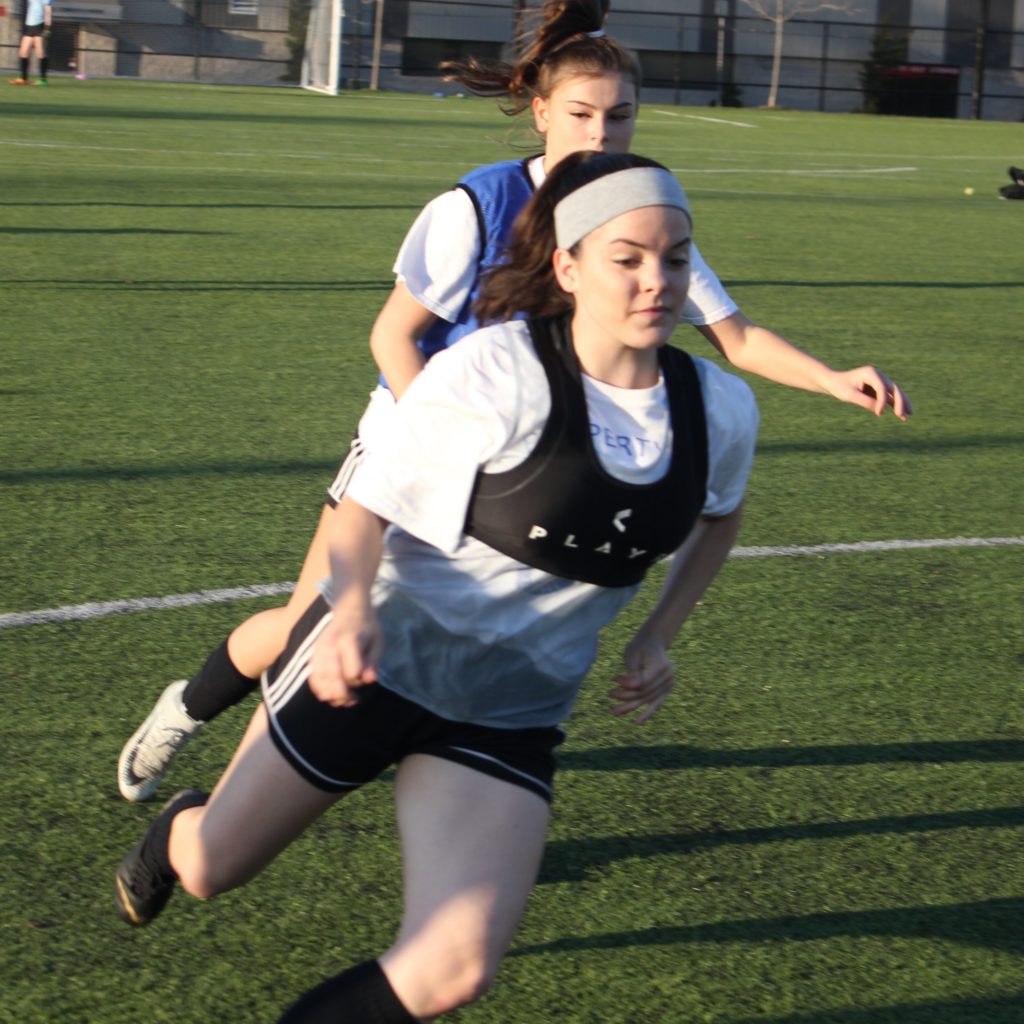 Florencia Almada
NCAA ID: n/a
Status: Committed to Algoma University
Class of 2021
Next Level U Statement
Interested in playing soccer at a university level, while receiving quality education in science. A great asset to any team, through hard work, good skills, a positive attitude and excellent leadership and team building skills.
Contact this athlete
Academics
School Name

Cameron Heights Collegiate Institute

School City

Kitchener
Grad Year

2021
Athletics
Gender:
Female

Team Name:
FC Berlin
Positions:
Left Wing/Left Back
Player Style:
Playmaker, Creative Midfielder, Box to Box
Player Strengths:
Player Strengths: A very hard working and versatile player. She has played in many different positions in the last few years, though she seems more comfortable playing on the left side of the field. Can play as a striker and even an attacking midfielder as well. Strong leadership skills, and a great reading of the game. Can move the ball around and distribute with great accuracy. Able to adjust to any game situation and particularly comfortable when playing against older/stronger opponents.
Player Strengths:
* Distributing/passing ball
* Vision / Understanding
* Pass accuracy
* Can strike the ball with both feet with ease
Leadership:
2019: Berlin Football Academy U17 Girls team captain (Current)
Team History:
* 2019 – Berlin Football Academy U16/U17 Girls (Team Captain)
* 2018 – Waterloo United U15 Girls
* 2017 – Waterloo United U14 Girls
* 2016 – Waterloo United U13 Girls
* 2015 – Waterloo United U12 development (Call-Up)
* 2014 – Waterloo United U11 development (Call-Up)
Individual Accomplishments:
2019: Honour Roll at Cameron Heights Collegiate Institute (Grade 10 – 1st term)
2018: Honour Roll at Cameron Heights Collegiate Institute (Grade 9)
2017: Spirit Award at St. Dominic Savio School (Grade 8)
2017: 1st place overall Math competition University of Waterloo (Grade 8)
Team Accomplishments:
2019: Runner up, March Madness Tournament at BMO Centre in London, ON
2018: Winner, Ancaster Heritage Tournament – Ancaster, ON
2017: Runner up, Brantford Intercity Tournament – Brantford, ON
Stats:
With Berlin Football Academy:
2019: 25 games played – 2 goals, 3 assists, 2 players of the match award (one playing up for the U19 squad)

With Waterloo United:
2018: 25 games played – 1 goal
2017: 32 games played – 12 goals
2016: 32 games played – 9 goals