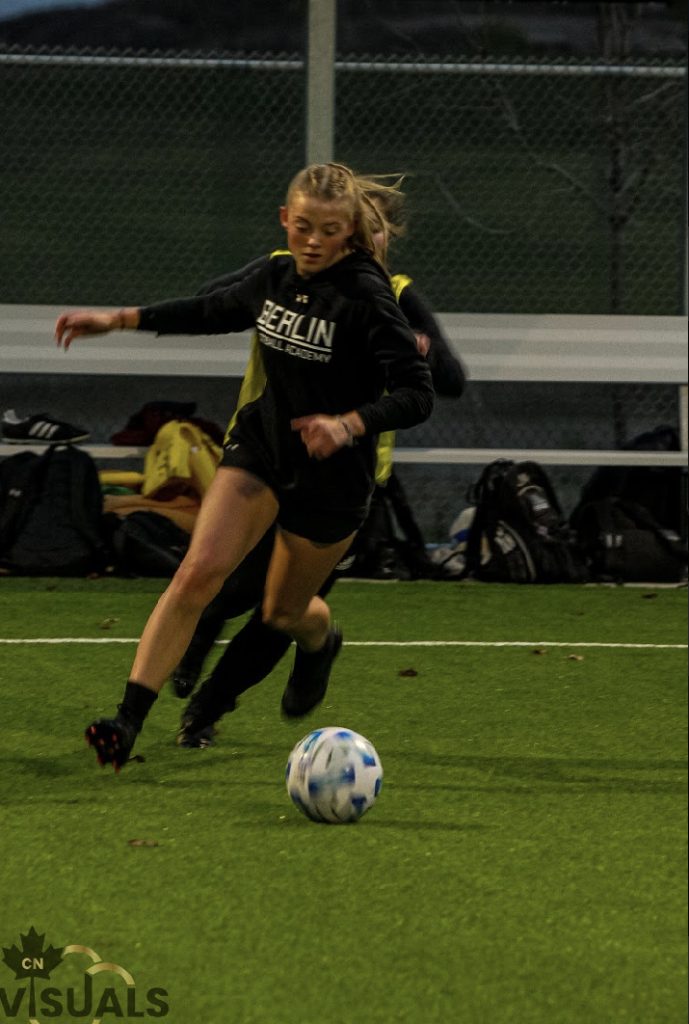 Halley Sprowl
Status: Committed to Sheridan College
Class of 2022
Next Level U Statement
Interested in playing soccer at a four year institution, while obtaining an education in kinesiology. An asset to any team-contributes through speed, leadership, and aggression, as well as knowledge of the game. A fast paced winger with speed and agility to distribute balls and create movement up the field.
Contact this athlete
Academics
I'm looking into studying kinesiology.
Country

Canada

School Name

Paris District High School

School City

Paris
Grad Year

2022
Athletics
Gender:
Female
Height:
5'5"
Weight:
135lbs
References:
Santiago Almada
Team Name:
FC Berlin
Positions:
Right Wing/Full Back/Striker
Player Style:
Playmaker
Player Strengths:
First touch, Speed, Crossing
Leadership:
Captain of the Paris Fc 04 girls team
Team History:
Paris Football Club
Paris District High School Varsity Soccer Team
Berlin Football Academy
Individual Accomplishments:
Honors With Distinction Grade 9-11
Second Overall Grade nine
Grade 9 Geography Award
Grade 9 Art Award
Grade 11 Art Scholarship