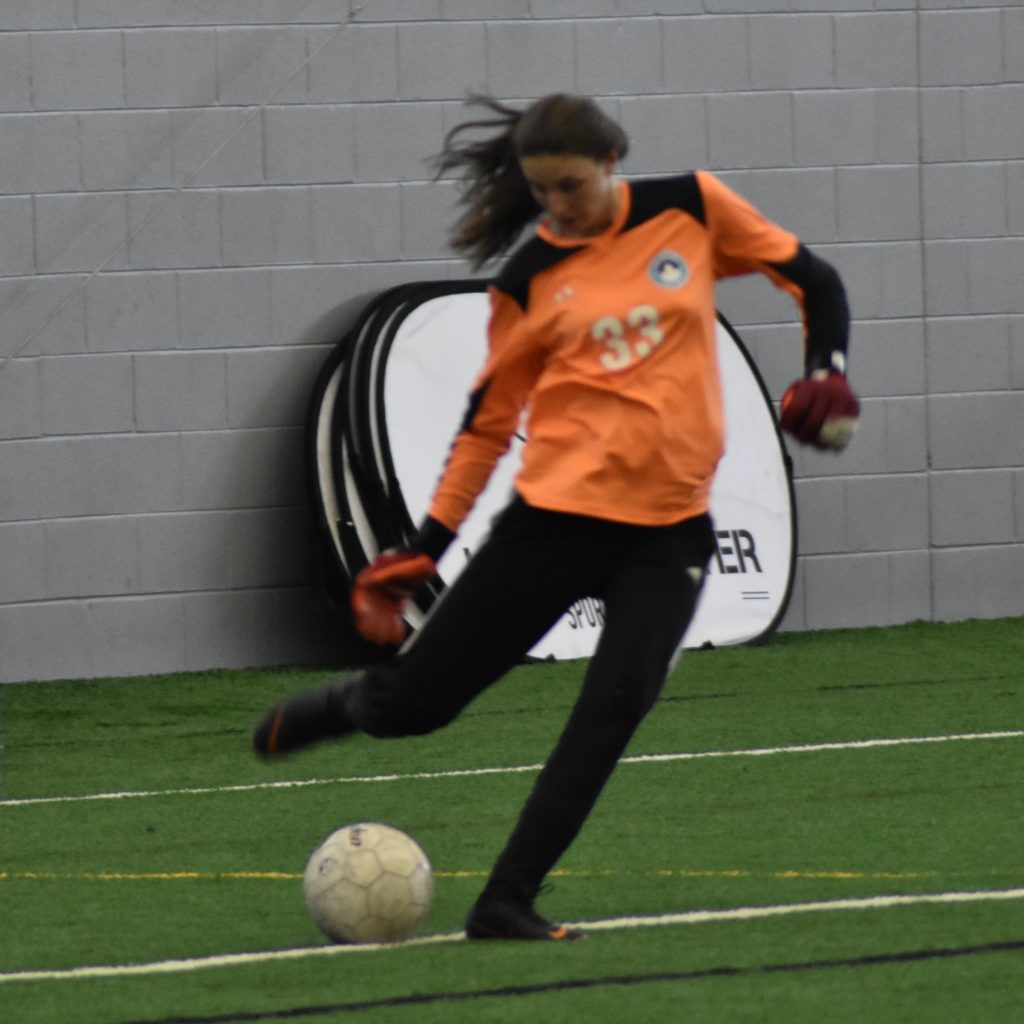 Isabella Chianta
NCAA ID: n/a
Status: Committed to Iowa Central CC
Class of 2021
Next Level U Statement
My objective is to attend a U.S. school on a scholarship. I would like to pursue a career in Childhood Education. I would like to build upon my skill level, and compete at the highest level possible while obtaining a post secondary education.
Contact this athlete
Academics
School Name

Saint James Catholic High School

School City

Guelph
Grad Year

2021
Athletics
Gender:
Female

Team Name:
FC Berlin
Positions:
Goalkeeper
Player Style:
I am an aggressive GK, I like to challenge shooters, I will distribute the ball to have a good counter attack.
Player Strengths:
I like to help start a counter attack by using strong distribution skills to my defenders, I can get to high balls quickly, and I will aggressively challenge shooters, trying to cut down angles to prevent goals.
Leadership:
St. James Lions Soccer Co Captain
Guelph Gryphons Volleyball Co Captain
Team History:
Puslinch Predators
Kitchener Spirit
SWO
Berlin Academy XI Girls
St. James High School Team
Individual Accomplishments:
Lead D10 (High School Districts) in Shutouts – 2017 & 2018
MVP Peterborough Classic Tournament
MVP Woolwich Tournament
Perseverance and Achievement Award – Grade 8
Team Accomplishments:
Peterborough Classic Tournament Champions
Woolwich Tournament Champions
CWOSSA (High School Regionals) Finalist 2017