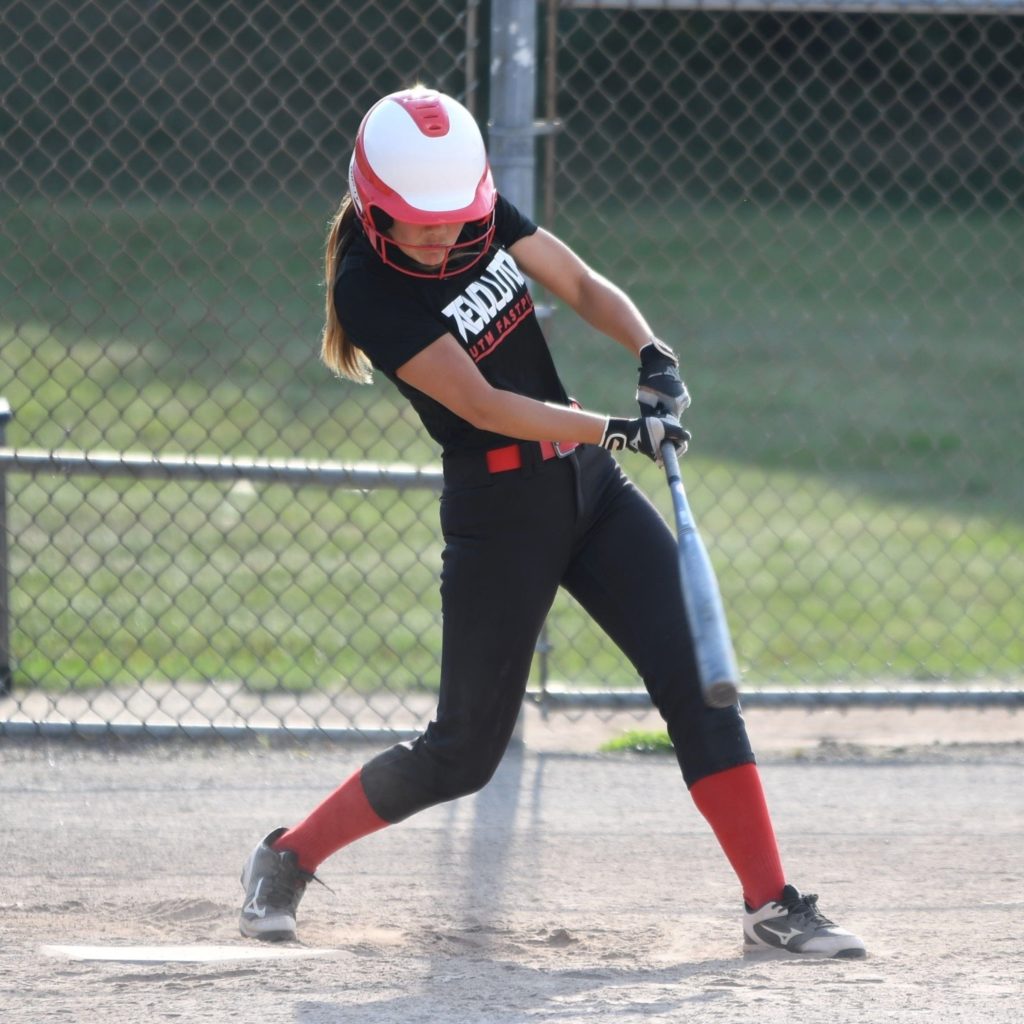 Jade Gordon
Status: Committed to University of Guelph
Class of 2022
Next Level U Statement
Interested in playing softball at a University or College, while pursuing an education in psychology or computer sciences. Concentrated on the diamond and constantly looking to take any plays necessary in order to win the game. Dedicated to pushing myself to become the best I can be through knowledge, skill, and strength. A strong asset to any team bringing a determined, positive mindset with a versatile skillset.
Contact this athlete
Academics
School Name

St. Marcellinus Secondary School

School City

Mississauga
Grad Year

2022
Athletics
Gender:
Female

Positions:
2nd base, Out Fielder
Player Style:
Proactive
Player Strengths:
A strong leadoff hitter being able to successfully work pitch counts and get on base while also being able to steal bases and take leads to draw attention from the pitcher. On the field, I am always thinking ahead and ready to make a play to get an out.
Team History:
UTM Caledon 2k4 – 2020 – Current
St. Marcellinus Varsity Softball – 2019 (co-captain)
Halton Hawks 04 – 2018-2019
Mississauga North Tigers 04 – 2017
Individual Accomplishments:
2020: Perseverance Award
2019: Called up to participate in the spring training program in Fort Myers, FL hosted by team Canada's Regional Skills Development Program (RSDA Academy).
2019: Halton Hawks Tournament MVP award x2
2019: High school Varsity MVP of the year
2018: Most Sportsmanlike Player of the year
2017: Québec Rebelles Invitational MVP award
Team Accomplishments:
2019: Highschool Varsity Softball 1st Place Champions
2019: Ontario Provincial Finals Placed 4th
2019: P.H.G.S.A. Bantam Playoff Finalist Placed 3rd
2018: Ontario Provincial Finals Placed 4th
2018: Cambridge Spring Tournament Silver Medalists
2017: P.H.G.S.A. Squirt Playoff Finalist Placed 3rd
Stats:
2020
FPCT .929
AVG .480
OBP .500
SLG .480
OPS .980
2019
AVG .529
OBP .579
SLG .647
OPS 1.226
2018
GP 52
FPCT .983
AVG .466
OBP .536
SLG .712
OPS 1.248
RBI 44