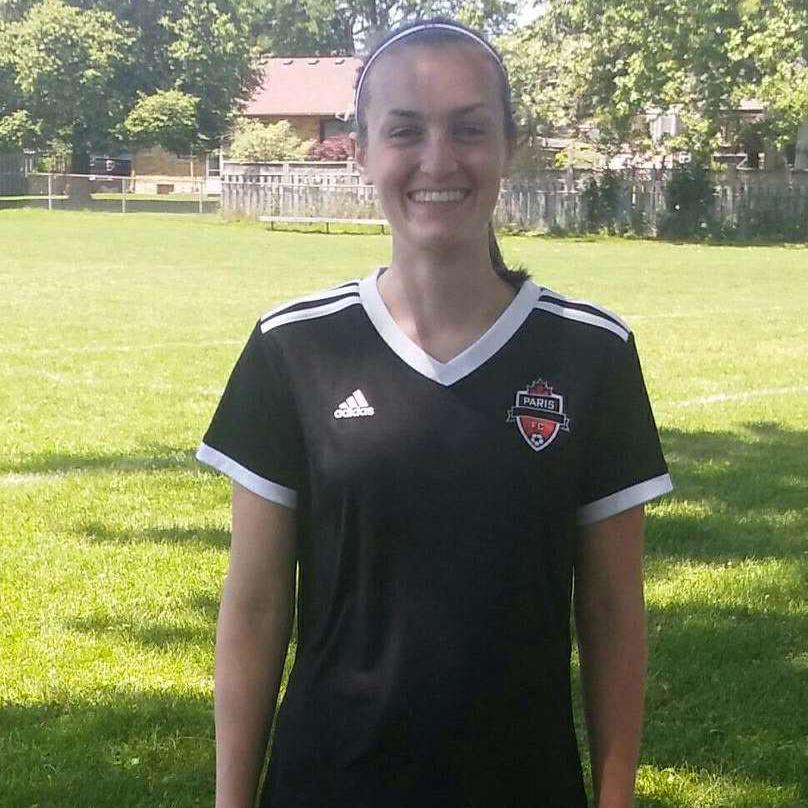 Jessalynn Hill
NCAA ID: n/a
Status: Committed to Bishop's University
Class of 2020
Next Level U Statement
My goal is to play soccer at the next level while obtaining a quality education at a highly accredited institution so I can reach my academic goals. On the field I lead by example, I am hardworking and known as a playmaker that could be an asset to the midfield of any roster. I am a technical player who benefits most from tactically oriented coaches as I do my best to combine coaches instruction with my own style of play. I am always willing to learn and want to continuously improve my game.
Contact this athlete
Academics
School Name

North Park Collegiate

School City

Brantford
Grad Year

2020
Athletics
Gender:
Female

Positions:
Attacking Midfielder/Outside Midfielder
Player Style:
A playmaker, who doesn't force the ball and keeps possession.
Player Strengths:
Pin point passer. Technically sound. Speed through the middle especially on a turnover or counter attack. First touch control and taking space. Vision of the field and decision making. Extremely fit and able to perform for a full 90 minute match.
Leadership:
School Volleyball Varsity Team Captain
School Soccer Varsity Team Captain
Link Crew Leader – Mentoring groups of freshman students through their first year of school.
Team History:
Paris FC (Underage Player) U18
Woolwich Wolfpack (Underage Player) U16-U17
Brantford Galaxy U14-U15
Ancaster Titans U13
Paris FC (Underage) U8-U12
Individual Accomplishments:
Athletic Awards
2016/2017 – Junior Female Athlete of the Year Award, Cross Country BCSSAA Champion, Cross Country MVP Award, Volleyball MVP Award, Soccer Coaches Award, Track and Field BCSSAA Champion, Track and Field MVP Award
2017/2018 – Cross Country BCSSAA Champion, Cross Country MVP Award, Volleyball Coaches Award
2018/2019 – Cross Country BCSSAA Champion, Cross Country MVP Award, Track and Field MVP Award
Academic Awards
Honour Roll (2016, 2017, 2018)
2018/2019 – Link Crew Leader Certificate and Peace Medal Recipient
2015/2016 – Florence Bell Hillier Highest Academic Female Award
Team Accomplishments:
Umbro College Showcase Champion 2019
Regional Champion 2017-2018
League Champion 2017-2018
Umbro College Showcase Finalists 2017
Ontario Cup Champion 2017
CASL Champion 2017
Ottawa Showcase of Champions Champion 2017
Stats:
2018 – 5 goals, 13 assists
2017 – 3 goals, 11 assists
2016 – 12 goals, 14 assists