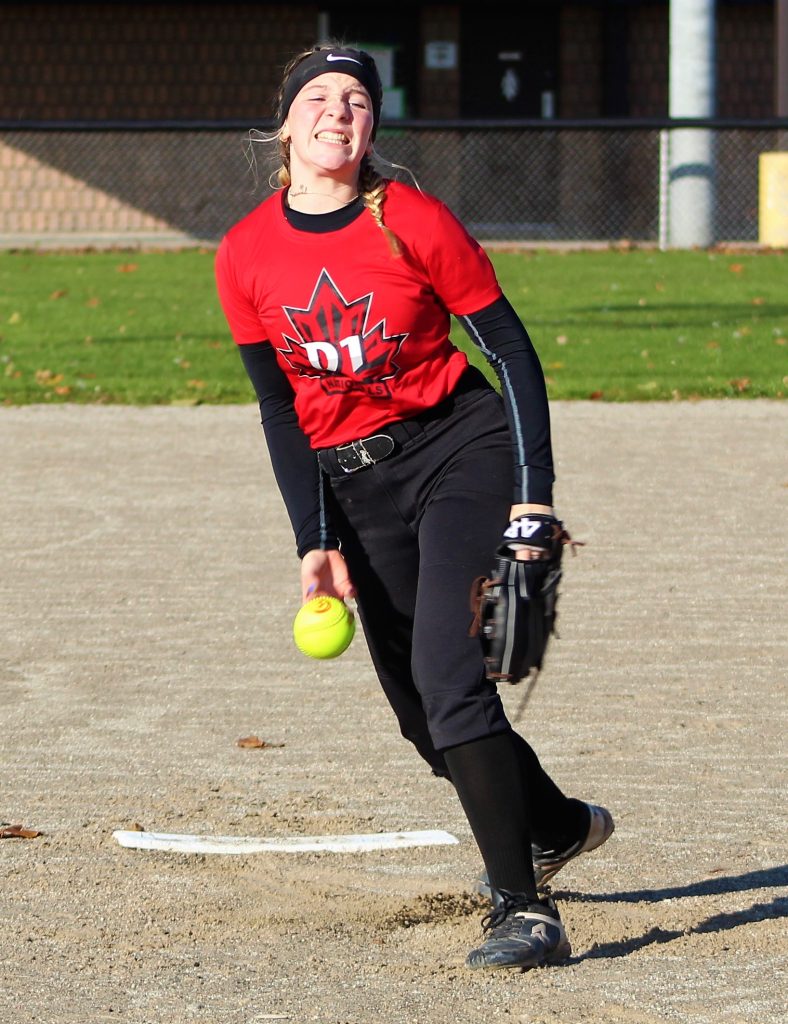 Kaitlyn Leonard
Status: Uncommitted
Class of 2024
Next Level U Statement
My goal is to play high-intensity softball at a 4-year institution while pursuing a degree in Kinesiology. Dedication, leadership, listening and learning from mistakes make a player an asset to any team. As a player, I am dedicated and determined to get better. I am very committed and have a strong work ethic, my commitment to the sport includes strength and conditioning training and personal pitching and hitting training. Defensively, my strength is keeping calm in high-pressure situations, specifically on the mound. Offensively, I am disciplined and patient at the plate.
Contact this athlete
Academics
Country

Canada

School Name

Bishop Macdonell Catholic High School

School City

Guelph
Grad Year

2024
Athletics
Gender:
Female
Citizenship:
American
Height:
5'4

Team Name:
D1 NATIONALS
Positions:
Primary- Pitcher
Secondary- 3rd Base/2nd Base
Player Style:
Right-handed Pitcher:

Change in Speed (Fastball, Change-Up, and Drop Change)
Spins (Curve-ball, Drop-ball)

Right-handed Reliable 3rd/2nd Basemen
Right-handed Consistent Hitter/Bunter
Dedicated/Hardworking
Player Strengths:
Disciplined at the Plate
Calm Approach on the Mound
Calm in High-Pressure Situations
Leadership:
Although there have not been designated team captains on the teams I have been on, I have played a strong informal leadership role. I lead with positivity and support for everybody.
Team History:
D1 Nationals 2021-Present
Fury 05 2020-2021
Hartland Lady Hawks 2019-2020
Merton Fillies 2015-2020
Merton Ponies 2013-2015
Individual Accomplishments: