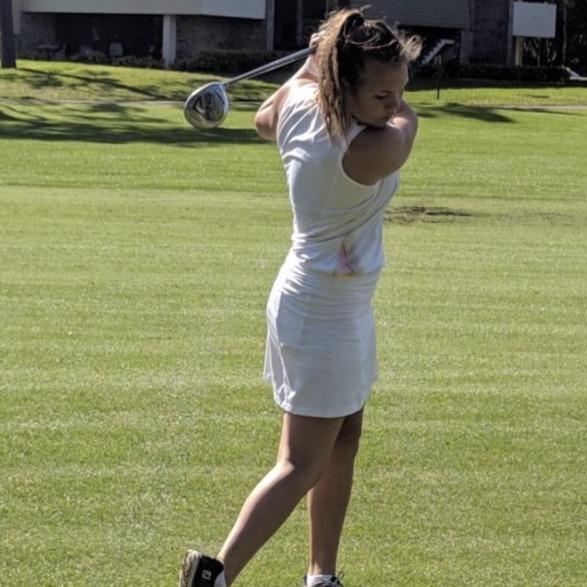 Kendra Warden
NCAA ID: n/a
Status: Committed to Aurora University
Class of 2023
Next Level U Statement
Im interested in playing golf at a 4 year instiution, at a D1 or D2 level while obtaining a bachelor degree in kinesiology to become a sports physio therapist. An assest to any team through leadership, dedication and passion for the game.
Contact this athlete
Academics
School Name

Paris District High School

School City

Paris
Grad Year

2023
Athletics
Gender:
Female

Player Style:
Team player that excels in pressure moments
Player Strengths:
Fast club swing for distance, thoughtful intension to approach shots and passion to play and compete.
Team History:
Cambridge Cobras Competitive Team – 2012 to Present
Paris District High School Team- 2019
Individual Accomplishments:
Honour Roll
7th Place Tee-it-up Tour
Cambridge Cobras inter-club champions for 5 consecutive years
2020 Award of Excellence
Won a 5 year golf membership with golf north in a golf swing competition
Future Links Skills Challenge 2019 (age 12-14 group) drive,chip and putt
Finished 5th in Ontario and 9th in Canada
2020 finished 2nd in club championship
Club Distances:
Pitching wedge 95
9iron 105
8iron 115
7iron 130
6iron 145
5 hybrid 155
4 hybrid 165
5wood 175
Driver 200
Gap wedge 75
Sand wedge 65
Tournament Low Scores:
Club championship 93 and 85
Team Events Results:
Cambridge Cobras inter-club 5 year consecutive Champions 5th Place Finish at Stoufville Invitational - June 2021
Stats:
Right handed
Handicap 7.7 (17/08/2021)
Personal best: 77
7 hours per week in the winter
18 hours per week in the summer plus 3 rounds a week
Trackman Report (October 23, 2020)
PW – 69MPH – 102 carry, 112 total
7i – 71MPH – 130 carry, 141 total
Driver – 85MPH – 180 carry, 200 total