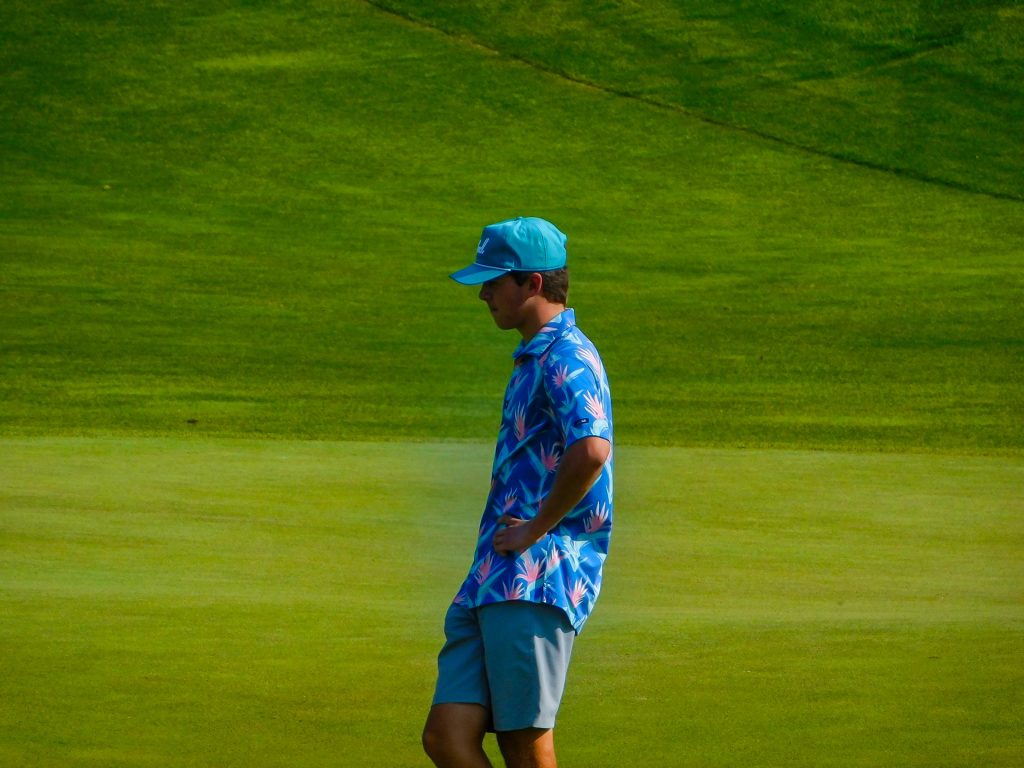 Kenny Taylor
Status: Uncommitted
Class of 2024
Next Level U Statement
I'm interested in playing golf at a 4 year institution, while obtaining a business degree. I would say I'm an asset to any team because I create and contain positive vibes, I contribute my all to anything, and I'm very skilled and have knowledge.
Contact this athlete
Academics
Business Administration
Entrepreneurship
Country

Canada

School Name

Austin O'Brien

School City

Edmonton
Grad Year

2024
Athletics
I have played all sorts of sports including hockey, baseball, lacrosse, soccer, volleyball, track & field. I still play some of them today but I got into competitive golf at the age of 11, and have been playing non stop ever since! I have always been the competitive type of person, to be the best at everything I do!
Gender:
Male
Citizenship:
Canadian
Height:
5'10"
Weight:
155lbs
References:
Golf Coach : Adam Werbicki
(780) 935-6870
Team Name:
MAPLE LEAF JUNIOR GOLF TOUR
Player Style:
Aggressive, Smart, Long Hitter
Player Strengths:
Driving, Wedges, Consistency
Team History:
AOB – Golf Team
Hockey – Alberta Prospects, MLAC AA, KC AA, SEERA
Lacrosse – Apex (field lacrosse), Warriors (box/field lacrosse)
Baseball – Angles
Track & Field
Volleyball – Junior High Team
Other Info:
I have instagram and tiktok golf accounts where i post videos and they are doing pretty well. both are using the username @kennytaylorgolf
Individual Accomplishments:
I won an MJT event in Invermere, BC. It was on a course called Copper Point, and I won by 1, shooting 74, 70!
I qualified to the Canadian Juniors through the Saskatchewan NextGen shooting 71, 75, 75 which i came in 4th place.
Club Distances:
58 degree – 100yds
54 degree – 122yds
50 degree – 134yds
PW – 148yds
9 iron – 161yds
8 iron – 173yds
7 iron – 190yds
6 iron – 212yds
5 iron – 225yds
4 iron – 241yds
5 wood – 268yds
Driver – 320yds
Tournament Low Scores:
70, 71 (4 times)
Stats:
Low Index : 0.6
Low Score : 70
Tournament Results (2022):
| | | | | | | | | | | | | | | |
| --- | --- | --- | --- | --- | --- | --- | --- | --- | --- | --- | --- | --- | --- | --- |
| Event | Year | Date | City | Tour | Division | Rd #1 | Rd #2 | Rd #3 | Total | Finish | # in field | Par | Yardage | Slope/Rating |
| MJT National Championship | 2022 | November 11-13 | Orlando, FL | MJT | Juvenile | 77 | 83 | | 160 | 12 | 29 | 72 | 6750 | 134/73.0 |
| MJT at Redtail Landing | 2022 | September 10-11 | Nisku, AB | MJT | Juvenile | 73 | 75 | | 148 | 2 | 19 | 72 | 6470 | 121/70.1 |
| U17 Alberta Golf Championship | 2022 | August 22-23 | Sylvan Lake, AB | Alberta Golf | U17 | 73 | 72 | | 145 | 10 | 48 | 72 | 6356 | 125/72.0 |
| MJT at Coyote Creek | 2022 | August 15-17 | Sundre, AB | MJT | Juvenile | 80 | 71 | 75 | 226 | 9 | 32 | 71 | 6662 | 122/71.3 |
| MJT at Northview | 2022 | August 2-4 | Surry, BC | MJT | Juvenile | 80 | 78 | | 158 | 18 | 28 | 72 | 6644 | 132/71.3 |
| MJT at Copper Point | 2022 | July 26-27 | Invermere, BC | MJT | Juvenile | 75 | 81 | | 156 | T-11 | 35 | 71 | 6612 | 123/70.5 |
| MJT at Carstairs | 2022 | July 18-19 | Carstairs, AB | MJT | Juvenile | 77 | 74 | | 151 | 6 | 28 | 72 | 6510 | 131/71.0 |
| U19 Alberta Golf Championship | 2022 | July 12-14 | Edmonton, AB | Alberta Golf | U19 | 79 | 78 | 81 | 238 | T-44 | 103 | 72 | 6541 | 137/72.0 |
| MJT at McKenzie Meadows | 2022 | July 4-6 | Calgary, AB | MJT | Juvenile | 78 | 72 | 81 | 231 | T-20 | 43 | 72 | 6605 | 132/72.2 |
| MJT at Olds | 2022 | June 27-28 | Olds ,AB | MJT | Juvenile | 75 | 79 | | 154 | 5 | 32 | 72 | 6519 | 132/71.2 |
| MJT at Stoney Plain | 2022 | June 18-19 | Stoney Plain, AB | MJT | Juvenile | 75 | 78 | | 153 | 2 | 18 | 72 | 6473 | 131/72.3 |
| High School Golf Provincials | 2022 | May 30-31 | Mayerthorpe, AB | ASAA | Males | 75 | 78 | | 153 | 4 | 100 | 72 | 6630 | 133/72.4 |
| MJT at Riverbend | 2022 | May 14-15 | Red Deer, AB | MJT | Juvenile | 78 | 82 | | 160 | T-22 | 37 | 72 | 6308 | 121/69.7 |