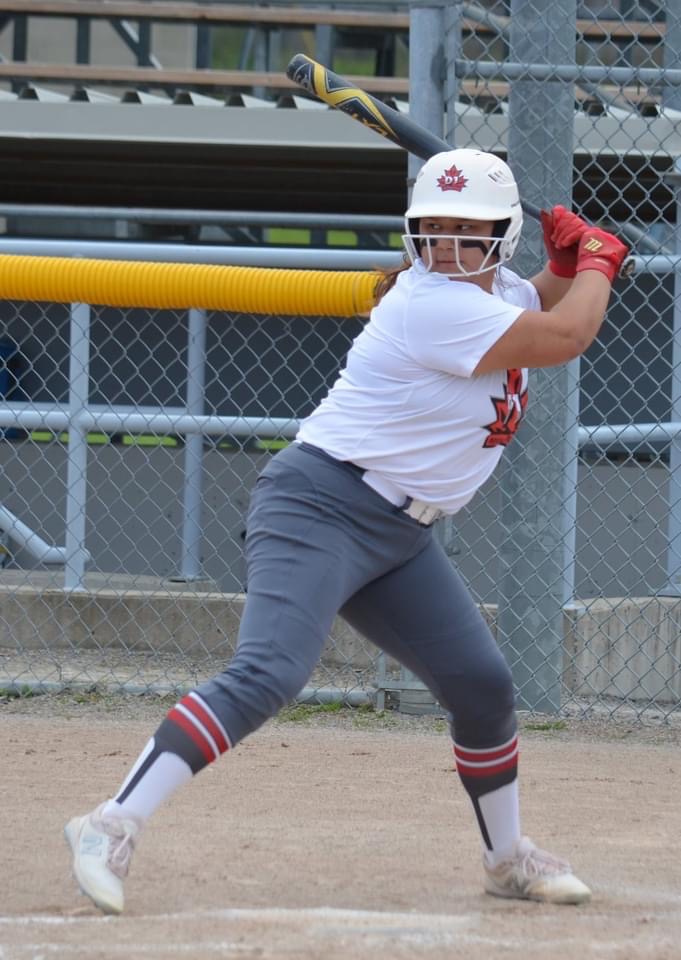 Kyra Joseph
Status: Committed to Edison State Community College
Class of 2022
Next Level U Statement
I am interested in playing softball while furthering my education.  I am a left-handed pitcher/batter and my strengths are my natural curve ball, endurance, and bat. I am looking to be a key player on a team sharing my love for the game and utilizing my offensive and defensive skills.
Contact this athlete
Academics
Sports Management
Policing
General Arts
Country

Canada

School Name

Ridgetown District High School

School City

Ridgetown
Grad Year

2022
Athletics
Hi.  My name is Kyra Joseph and I have been playing and watching softball since I was a young girl.  This summer I am playing with the U19 Brantford Bobcats.  I am a left-handed pitcher and batter.  On the mound I remain calm in stressful situations and at the plate I am able to hit consistently.  I have recently been working to improve my slap/drag hits and they have been effective in moving runners and getting on base.  A previous coach once told me I am good player to have at the plate in do or die games.
I also train regularly at Peak Athletic Training in Chatham, Ontario and during the off season I play hockey.
Gender:
Female
References:
Mindy Wilson
Brennan Youlton
Positions:
Primary Position – Pitcher
Secondary Position – First Base, Right Field
Player Style:
Left-handed Pitcher
Left-handed Power Hitter
Effective curveball and fastball
Slap/drag hitter
Hardworking on the field and at the gym
Calm on the mound in stressful situations
Always looking to improve on and off the field
Player Strengths:
Committed and focused on the field
Consistent power hitter
Consistent in key game situations
Hard Working on the field and at the gym
Willing to learn and commit to practices and training
Leadership:
I have played softball, hockey, and basketball regularly and on those teams the girls always took turns going for ground rules and leading warm-ups.  There was not a designated captain but when it was my turn I was able to lead my teammates.
In school I was a peer mentor in grade 10 and 11 for grade 9 students.  We worked with the grade 9 students for a couple months to ensure their transition to secondary school was good.
Team History:
2022 – Brantford Bobcats
2021 – D1 Revolution
2016 – 2020 – LaSalle Athletics
2011 – 2016 – Chatham Golden Eagles
2008-2011 – Highgate Rock Co-ed
Individual Accomplishments:
2020 RDHS Athletic Excellence Silver
2017 Top Pitcher U14 Girl's Canadian Fast Pitch Championships Brampton, Ontario
2017 Provincial Women's Softball Association Top Player, Bronze Medalists
2015 ProvincialWomen's Softball Association T0p Player
Team Accomplishments:
U14 Girls Canadian Fast Pitch Championships
U14 Provincial Bronze Medallists