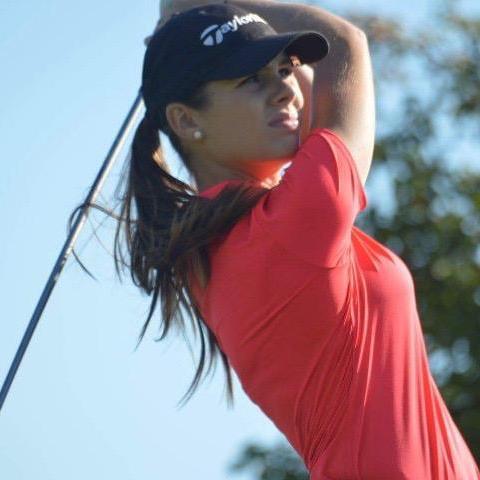 Kyra Vandervoort
NCAA ID: n/a
Status: Committed to University of North Dakota
Class of 2019
Next Level U Statement
Interested in playing golf at a 4 year institution at the DI or DII level, with a potential focus in Law, Marketing or Communications. An active member on student council and 5 different school sports teams (including golf). Been involved in a series of local, national and international golf tournaments around North America.
Contact this athlete
Academics
School Name

Preston

School City

Cambridge
Grad Year

2019
Athletics
Gender:
Female

Player Strengths:
Club Head Speed and Ball Speed at LPGA tour level,
mental toughness
putting
Team History:
Team Waterloo GAO
Whistle Bear Junior Performance Team
Private Coach at Deer Ridge Golf Club
Individual Accomplishments:
Placed in the top 3 in all of the 7 local tour events, which resulted in a 2nd place finish overall.
Club Distances:
Driver: 230                       9iron: 115
3wood: 205                     Piron: 105
4hybrid: 190                    52 degrees: 90
5hybrid: 175                    56 degrees: 60
6iron: 155                        60 degrees: 50
7iron: 145                        8iron: 135
Tournament Low Scores:
(CR/SL Score) 2017-08- 09 Guelph Lakes Golf Club 70.0 / 122 82 2017-08- 03 Springfield Golf & Country Club 64.0 / 108 88 2017-07- 17 Victoria Park East Golf Club 74.4 / 130 82 2017-07- 11 Cambridge Golf Club Ltd. 71.2 / 118 89 2017-07- 06 Puslinch Lake Golf Course Ltd. 69.6 / 117 78 2017-04- 30 Whistle Bear Golf Club 73.5 / 127 90 2017-04- 29 Whistle Bear Golf Club 73.5 / 127 86 2017-04- 28 Whistle Bear Golf Club 73.5 / 127 83
Stats:
Handicap: 8.6
TOURNAMENT LOW SCORE
Puslinch Lake Golf Club: par 71; shot 78
GENERAL PLAY LOW SCORE
Whistle Bear Golf Club: par 72; shot 75
SCORING AVERAGE IN TOURNAMENTS: 84.7