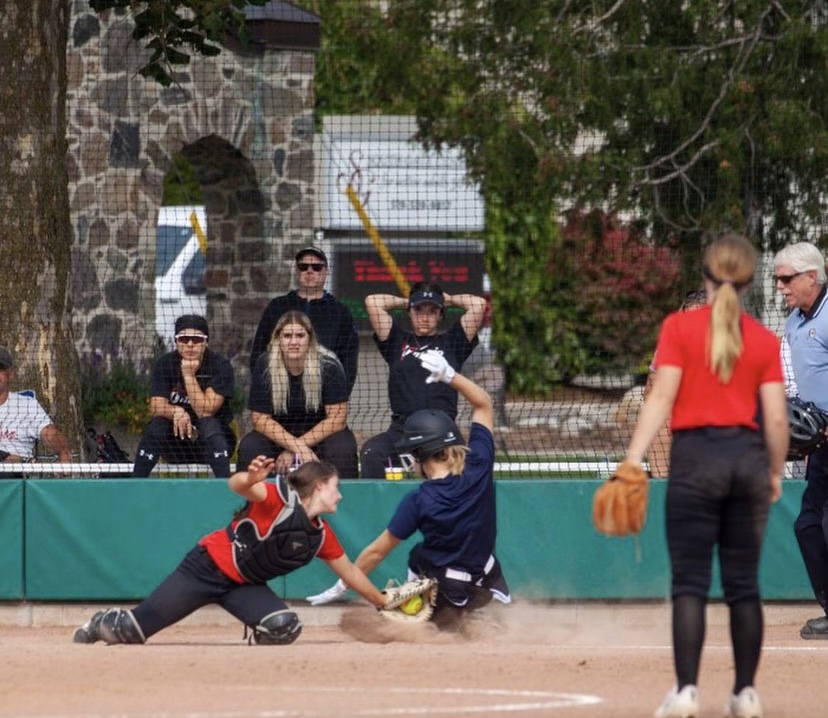 Lexie Sawyer
Status: Uncommitted
Class of 2024
Next Level U Statement
I am interested in playing softball at a 4 year institution. My program of interest is undecided at this time. I would love to play softball at the next level and I am putting in the work to prove that. My passion for the game is strong as I take workouts, practice, school, nutrition and games seriously. I'm an athletic player who always shows up to win and does what it takes to get better. I'm a dedicated and hardworking athlete on and off the field so I'm looking to go to a good school academically so I can prepare myself for my future after softball.
Contact this athlete
Academics
Country

Canada

School Name

Parkside Collegiate Institute

School City

St. Thomas Ontario
Grad Year

2024
Athletics
Gender:
Female
Citizenship:
Canadian
Height:
5'1
Weight:
127 lbs
References:
Present coach: Courtney Gilbert
519 619 0087
Team Name:
D1 NATIONALS
Positions:
Catcher – primary
2nd base
3rd base
Shortstop
Player Style:
Offensively I am a consistent hitter, my goal is to get on base and to drive in runs.
Defensively I let nothing past me without a fight, and I shake off errors quickly.
Player Strengths:
Consistency
Dedicated
Focused
Smooth hands
Coachable
Quick learner
Team History:
D1 Nationals 2021-present
Springfield Brewers 2019-2020
St. Thomas Optimist 2015-2018
Other Info:
Individual Accomplishments:
Effort and dependability – Springfield Brewers
Honour Roll
Team Accomplishments:
2nd provincial qualifiers 2019 with Springfield Brewers
2nd in Ontario 2021 with D1 Revolution
2nd in border battle (Ontario and Quebec teams) 2021 with D1 Revolution