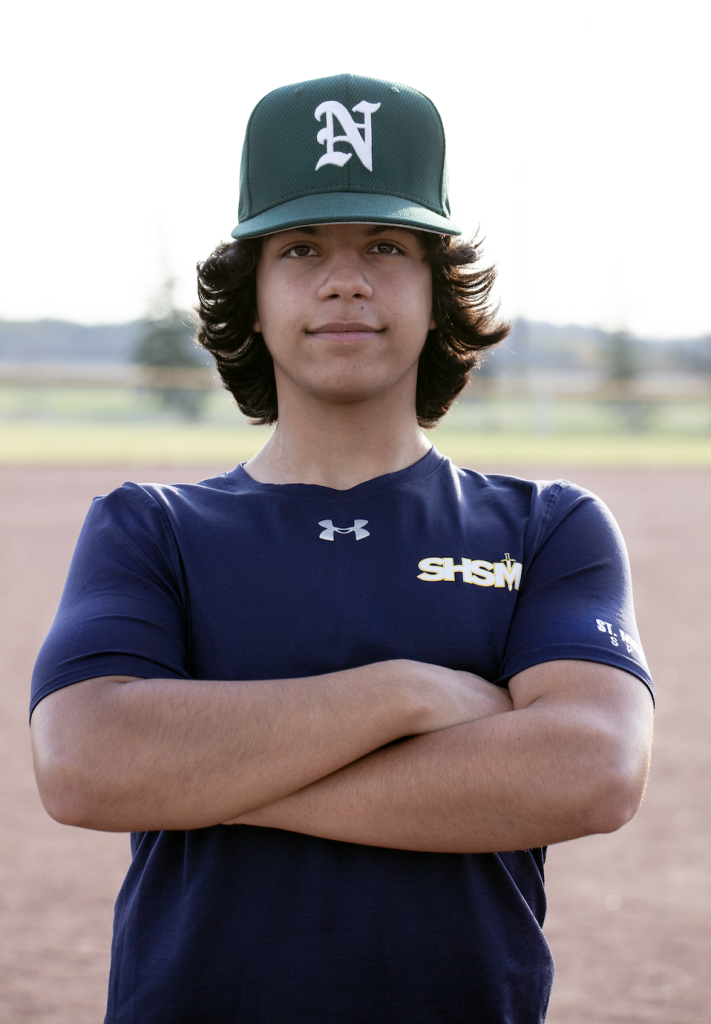 Luca Primomo
NCAA ID: 2109318897
Status: Uncommitted
Class of 2023
Next Level U Statement
I am interested in playing Baseball at a University where I can obtain a quality education, majoring in Business.
I am a clever, fast, and reliable Shortstop with a lot of range, a strong arm, and accurate throws. On the mound, I control the game and have a great mental approach to compete. I have a good offspeed with good location and the ability to move the ball with a 4-pitch arsenal.
I am a great asset to any team, contributing my dedication and love for the game, hard work, determination, and always looking to improve. I am always ready to play with a great attitude and a smile on my face.
Contact this athlete
Academics
Country

Canada

School Name

St. Michael Catholic Secondary School

School City

Bolton
Grad Year

2023
Athletics
Gender:
Male
Citizenship:
Canadian
Height:
5'7
Weight:
165
References:
Pitching Coach Jaspreet Shergill
Positions:
Shortstop, Second Base, RHP
Player Style:
Clever, fast, determined and always ready to play.
Player Strengths:
Fast thinking on the field and focus on the mound.
Leadership:
School Varsity Captain
Team History:
2020 – Present Newmarket Hawks
2022 St. Michael Catholic Secondary School Varsity Team
2018-2020 Richmond Hill Phoenix
2009 – 2018 Bolton Braves
Other Info:
Currently working with Coach Shea Pierre (former CFL player) for strength and conditioning.
Currently working with Coach Jaspreet Shergill
Pitches: Fastball, Sinker, Changeup and a Curveball
Individual Accomplishments:
Honour Roll (Grade 9, 10, 11)
2021 – 2022 Varsity Baseball MVP 
June 2022 Kanata Ottawa player MVP
2017 MVP – Bolton Braves
Team Accomplishments:
2021 2nd  place YSBA Tournament – Newmarket Hawks
2020 3rd place Thornhill Reds Tournament – Newmarket Hawks
2019 2nd place Etobicoke Rangers Tournament – Richmond Hill Phoenix
Stats:
2022 Newmarket Hawks
– .375 batting average, 11 RBIs, Slugging .544 and OBP .503
– IF 42 total chances and 0 errors (IF Velo 80 mph)
– 26.2 innings pitched with an ERA of 3.5 ( FB 74, SNK 73, CURV 59)
Fielding:
TC – 42
PO – 42
FPCT – 1.00
E – 0
Pitching Stats:
IP – 26.2
R – 8
ER – 6
H – 12
K – 24
BB – 12
ERA – 3.5
Batting stats:
AB – 37
H – 21
2B – 10
3B – 1
RBI – 11
R – 11
BB – 12
K – 6
SB – 12
AVG – .375
OBP – .503
2021 Newmarket Hawks
Batting stats:
Games Played – 21
At Bat – 53
Batting Average – .396
Hits – 21 , 1B – 17, 2B – 4
RBI – 17
Pitching stats: 
Innings Pitched – 28
Games pitched – 10
ERA – 3.5
WHIP – 1.536
Strikeouts – 38