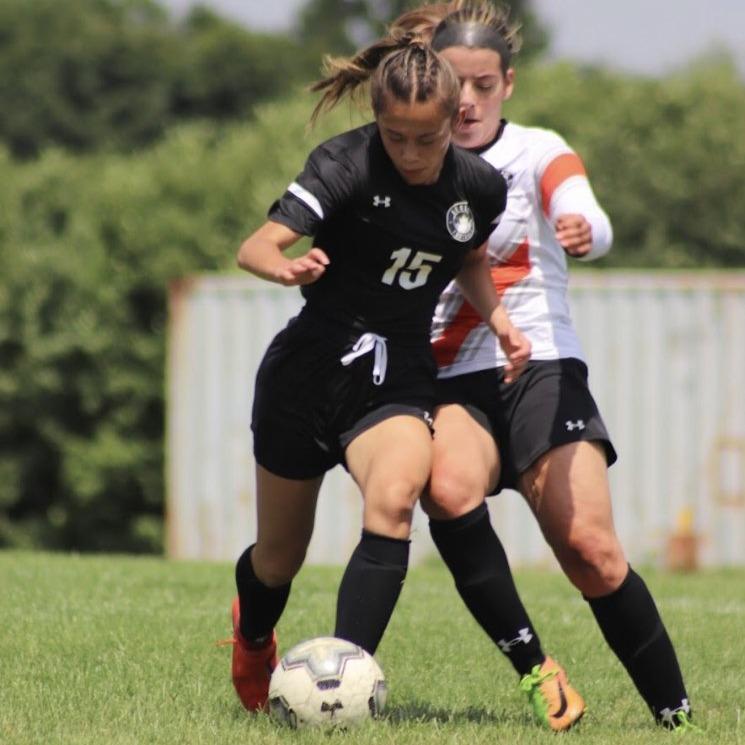 Machin Chau
NCAA ID: n/a
Status: Committed to Algoma University
Class of 2022
Next Level U Statement
My goal is to continue my soccer experience in a post-secondary environment. I hope to enhance my soccer knowledge as well as perform at the highest level to my capability while continuing with my studies. I am a dedicated and hard working individual and I hope to continue my soccer career and obtain an enriching education.
Contact this athlete
Academics
Country

Canada

School Name

Glenview Park Secondary School

School City

Cambridge
Grad Year

2022
Athletics
Gender:
Female
Citizenship:
Canadian
Height:
5 ft 2
Weight:
107 lbs

Team Name:
FC Berlin
Positions:
Full Back / Winger
Player Style:
Solid defender, pacey down the wings
Player Strengths:
I can play with pace as speed is one of my biggest assets. I am a versatile player and able to adapt to different positions and bring a high level of energy and intensity when I step on to the pitch. I am coachable and able to use the coach's critics and comments to improve my game. I do not stray away from challenges and work hard for results.
Leadership:
Glenview Park Secondary School:
Executive on the Student Activity Council (2020-2021)
Member of Student Activity Council (2018-2021)
Ontario Educational Leadership Camp:
Grade 6 Leadership foundations (2016)
Intermediate Athletics Leadership (2017, 2018)
Cambridge United Soccer:
Team Captain (2015-2019)
Team History:
Berlin Football Academy – 2019 – Present
Glenview Park Secondary School 2018 – Present
Cambridge United – 2014 – 2019
Individual Accomplishments:
Athletics:
Berlin FA 2020 Player of the year
Cambridge United Soccer :
Coaches Choice Award (2014)
MVP Ancaster Heritage Tournament (2019)
Glenview Park Secondary School
Nomination of MVP Varsity Soccer Team as a freshman
Academics:
International Baccalaureate acceptance
Secondary School Year 1:
Academic Award for Physical & Health Education
Special Honor Roll (Above 90%)
Final Mark in Art 100%
Public School :
Grade 8 English Proficiency Award
School Award of Merit
Graduated with distinction in art, gym and health
Certificate in French Immersion
Nominated for valedictorian
Honour roll
Team Accomplishments:
Berlin Football Academy:
Great Lakes Showcase Champions (2019)
Semi-Finalist Indoor Ontario Cup (2019)
Cambridge United Soccer:
SWRSA League Champions (2018)
Barrie Spiritfest Semi-Finalist (2017)
Stats:
2018-2019 Indoor Season: 18 games, 2 goals, 1 assist, 1 player of the match