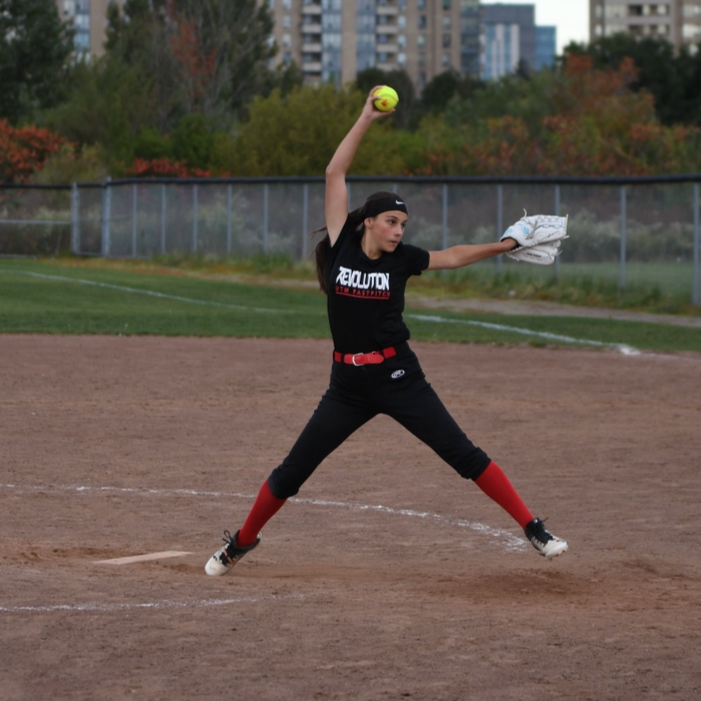 Madison Barber
NCAA ID: n/a
Status: Committed to St. Clair College
Class of 2022
Next Level U Statement
I am interested in playing softball at a 4 year institution while obtaining a business degree. I know I would contribute to a team because I am a leader, I am driven, eager to learn, and I have a great amount of knowledge about the game.
Contact this athlete
Academics
School Name

Humberview Secondary School

School City

Caledon
Grad Year

2022
Athletics
Gender:
Female

Positions:
Shortstop and Pitcher
Player Style:
Aggressive, committed, driven.
Player Strengths:
Arm strength, hand eye coordination, large range at shortstop, quick on the base paths, contact hitting
Team History:
Oakville Angels
Mississauga Hurricanes
Milton Bats
Vaughan Vikings
UTM Revolution
Individual Accomplishments:
Multiple tournament championships
Multiple Top 3 Tournament Placements
Provincial Runner-up in 2018
1st in Brampton and Barrie Bash and Runner-up in Qualifiers
Top Arm Velocity
MVP at Multiple Tournaments
Stats:
Games Played: 50
Games Started: 20
Batting stance: right
Throwing arm: right
ERA: 5.537
Win-Loss: 13-5
Appearances: 34
Innings Pitched: 131.2
Saves: 5
Runs: 81
At bats:139
Runs: 39
Hits: 62
Doubles: 14
Triples: 4
RBI: 34
Walks: 9
Strikeouts: 7
Stolen bases: 16
Caught stealing: 2
Batting average: .446
On base%: .483
Slugging % : .590
Team stats: 28-19-3