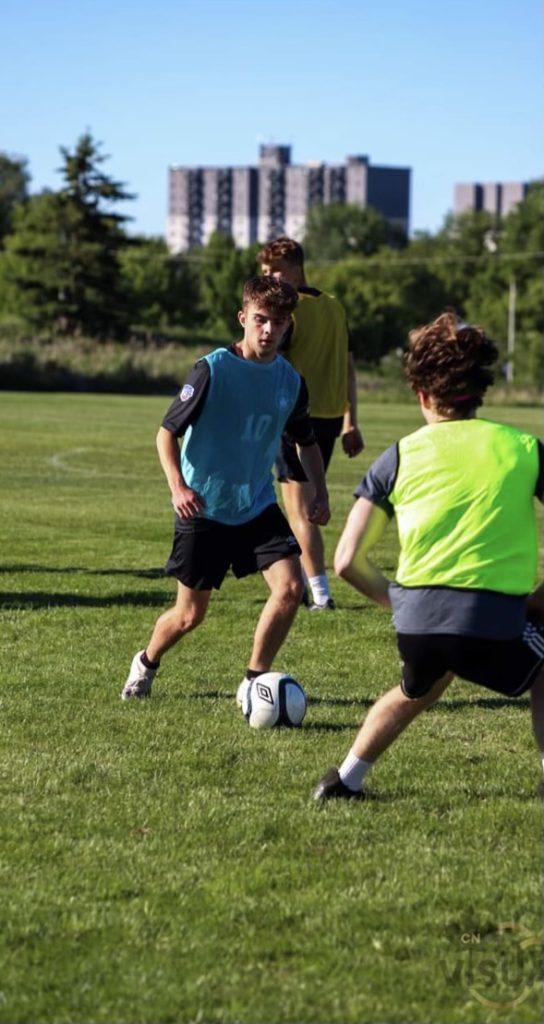 Marek Karauda
Status: Committed to Iowa Wesleyan University
Class of 2022
Next Level U Statement
Interested in playing soccer at a 4 year institution, while obtaining a kinesiology and/or biology education. My contributions to any team is creativity, skill, and goal scoring. A hardworking striker that is a threat upfront and will do everything and anything to win
Contact this athlete
Academics
Country

Canada

School Name

St James Catholic High School

School City

Guelph Ontario
Grad Year

2022
Athletics
Gender:
Male
Height:
5"6
Weight:
150

Team Name:
FC Berlin
Positions:
Left Wing/Centre Attacking Mid/Striker
Player Style:
Playmaker, Goalscorer
Player Strengths:
Shooting, Technical Skill, Passing, Thinking, Creativity
Team History:
-St James senior soccer team
-Rockwood fc
-Milton Magic
-Berlin FA
Individual Accomplishments:
Top goal scorer two years in a row in SWRSA league
OECTA Award
Team Accomplishments:
5th place at Canada's national soccer tournament 2019
Ontario cup Champion 2019
1st place in Golden Horseshoe Soccer league 2019
CUSC Invitational champions 2017
District League Cup Champions 2018
District League Champions 2018
District League Champions 2017
Highlight Video
Here is my latest highlight video with Berlin Fc. This video shows my goals, skills, communication and much more!!