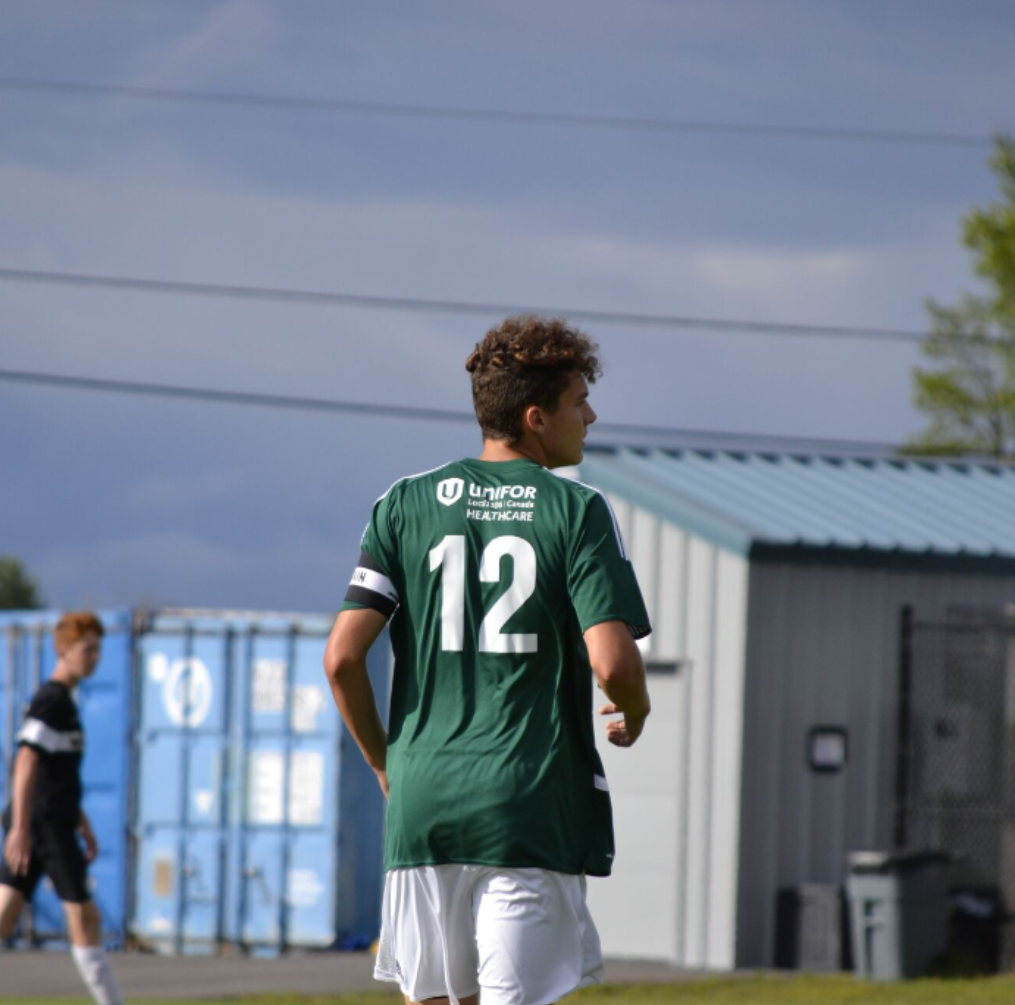 Matt Hargest
NCAA ID: n/a
Status: Committed to Memorial University of Newfoundland
Class of 2019
Next Level U Statement
Interested in playing soccer at a 4-year institution, while obtaining a business education. A direct asset to any team on and off the pitch, contributing through leadership, skill, and knowledge of the game. A fearless, skillful defender that wins the ball and keeps possession. Also, a threat attacking with lethal vision to distribute through balls, long balls, and free kicks.
Contact this athlete
Academics
School Name

St. John's-Kilmarnock School

School City

Breslau
Grad Year

2019
Athletics
Gender:
Male

Team Name:
FC Berlin
Positions:
Center Back, Full Back, Outside Mid
Player Style:
Backbone Defender – Defending, playmaking and physicality
Player Strengths:
Leader, composed, defensive awareness and ability, physical,
communication, vision, playmaking.
Leadership:
Annually raising money for the Terry Fox Foundation (2005-Present)
Elite Athletes Soccer Camp volunteering (2014-Present)
Volunteering and raising money for Guelph Giants hockey team- $2000 (2016-Present)
Team History:
Kitchener Academy (2013-Present)
St. John's-Kilmarnock School – First Team (2013-Present)
Rep 'A' for Kitchener Spirit (2007-2012)
Individual Accomplishments:
2018 Kick-Off Cup (Kitchener Academy)
2017 MVP (St John's-Kilmarnock)2017 Bronze Medal (St. John's-Kilmarnock)
2015 Ontario Provincial Indoor Champions (Kitchener Academy)
2014 Ontario Cup Semi Finals (Kitchener Academy)
2014 Qualified for CAIS Soccer Tournament Bermuda (St. John's-Kilmarnock)
Stats:
2017 St John's Kilmarnock First Team
Gp 7
Goals 8
Assists 7
Blocks 10
2017 Kitchener Academy
Gp 28
Goals 1
Assist 5
Blocks 31
St John's Kilmarnock First Team
Gp 7
Goals 5
Assists 8
Blocks 7
2016 Kitchener Academy
Gp 27
Goals 3
Assist 1
Blocks 25