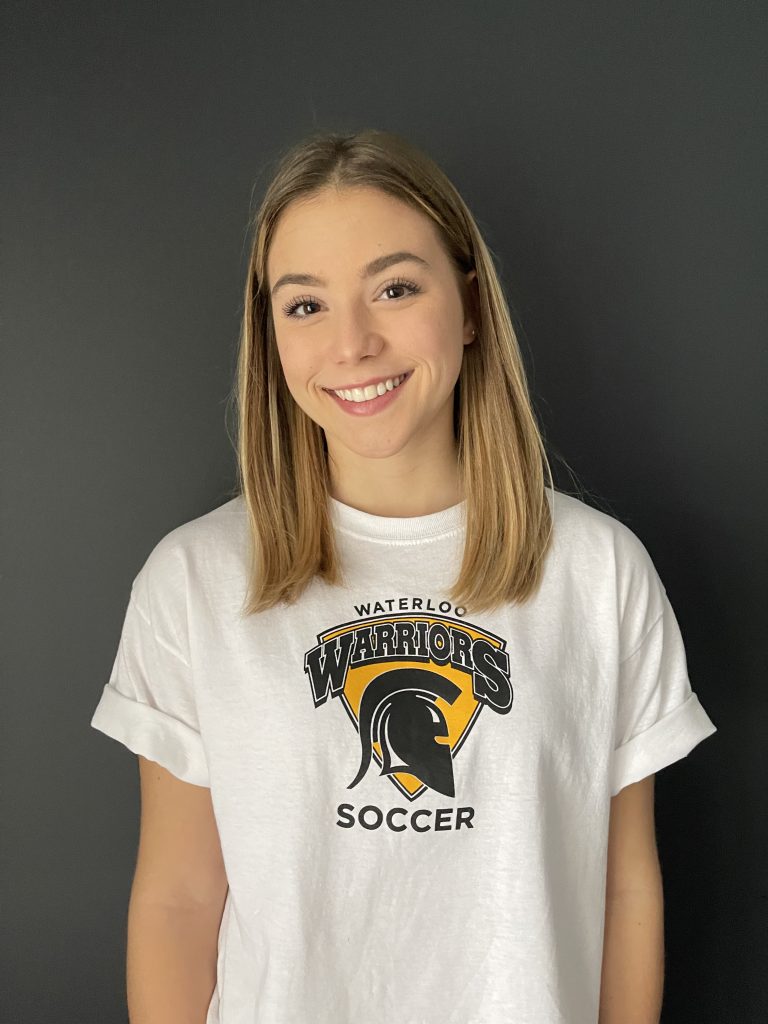 Natalia Menjhart
NCAA ID: 2105161200
Status: Committed to University of Waterloo
Class of 2022
Next Level U Statement
My goal is to play post-secondary soccer while obtaining a degree in health sciences. I am an aggressive, strong one-touch player with a variety of technical skill moves for one-on-one situations. Hard-working off the ball with a lot of movement allowing many different choices for an attack. Possess high concentration, work rate and intensity before and during the game. Strong mentally and physically, vocal on the pitch and a positive player with teammates.
Contact this athlete
Academics
School Name

Resurrection Catholic Secondary School

School City

Kitchener
Grad Year

2022
Athletics
Member of the Resurrection High School PEAT (Phoenix Exceptional Athlete Training) Program in grades 9, 10, 11 and 12. This is a training program which offers high level athletes the opportunity to train to get stronger, faster and more agile and powerful. Program also covers sport psychology, team chemistry and motivation.
Positions:
Striker
Player Style:
Playmaker
Player Strengths:
Technical skill and shooting
Team History:
2022 – BVB IA Waterloo League One Reserves
2021 – Waterloo United U21
2019 – 2020: Berlin Football Academy
2015 – 2019: Waterloo United Soccer Club
2019: Resurrection Catholic School Varsity AAA Soccer Team – WCSSAA
Individual Accomplishments:
Academic Honour Roll – Grades 9, 10 & 11
July 2021 – MVP at the CMS Showcase
September 2020 – MOM at the Next Level Showcase
2019 – RCSS Volleyball MVP
Team Accomplishments:
2021 D8 Cross Country Champions
2021 U17 WRSL League Champions
2019 Great Lakes College Showcase Tournament Champions – Berlin FA, ID Team
2019 U15 WRSL L3 Kick-Off Cup Champions – WSC U15
2019 U15 Umbro Top Rated Showcase Platinum Bracket B Champions – WSC U15
2019 U16 Ontario Cup Indoor Semi-Finalist – WSC U15
2019 U16 Scrooge Tournament Finalists – WSC U15
2018-19 U15/U16 Southwest Optimist Winter Indoor League Cup Finalist – WSC U15
Stats:
2021 Season
WRSL League stats:
Games Played: 10 Position: Striker/ Central Mid Goals scored: 3 Assists: 9
OWSL League stats:
Games Played: 1 Position: Striker/ Wing Goals Scored: 2
Ontario Cup stats:
Games Played: 1 Position: Central Mid Assist: 2