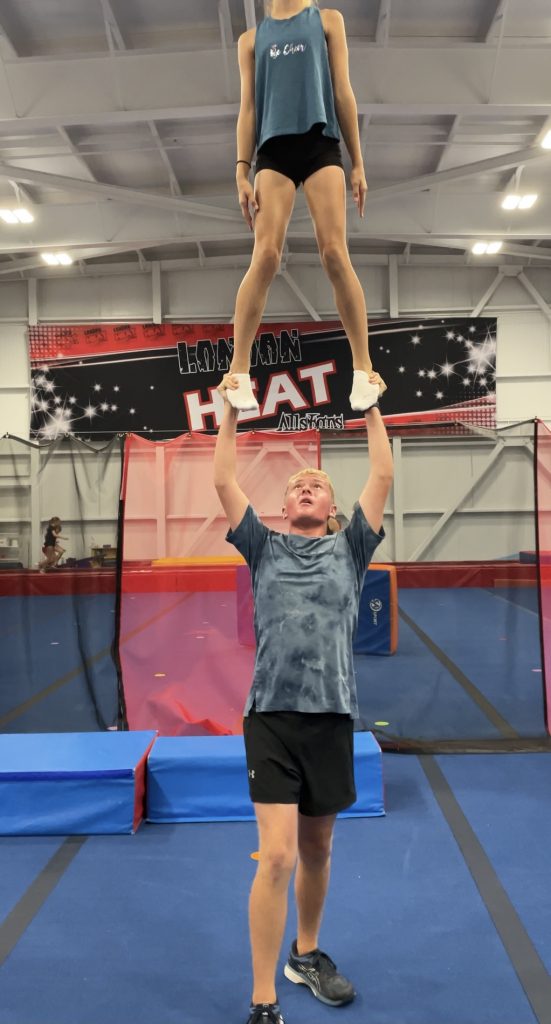 Owen Vermeersch
NCAA ID: n/a
Status: Committed to Western University
Class of 2022
Next Level U Statement
Interested in getting a degree in political science at community college or a university! I am a very outgoing person and leader who loves to cheer and be a smiling face that people know around my high school. I am fearless and always willing to through a new skill!
Contact this athlete
Academics
Country

Canada

School Name

College Avenue Secondary School

School City

Woodstock
Grad Year

2022
Athletics
Gender:
Male
Citizenship:
Canadian
Height:
5'10"
Weight:
149 lbs

Positions:
I am a base, coed base, and third
Player Strengths:
Co-ed Extension, Co-ed Lib,  Handspring, round off and working on getting a back tuck on floor, and standing full
Team History:
London Heat All Star (Lv 4)
Individual Accomplishments:
Honour Roll Graduate (2019, 2020)
Music Award (St. Joseph's Catholic Elementary School, Tillsonburg)
Scholarship Award through Piano
Skater of the year (NDFSC)
Team Accomplishments:
Provincial Championship Attendee for Figure Skating
Highlight Video
Learning tumbling and advancing quickly as I am new to tumbling! I enjoy back tucks and handsprings.