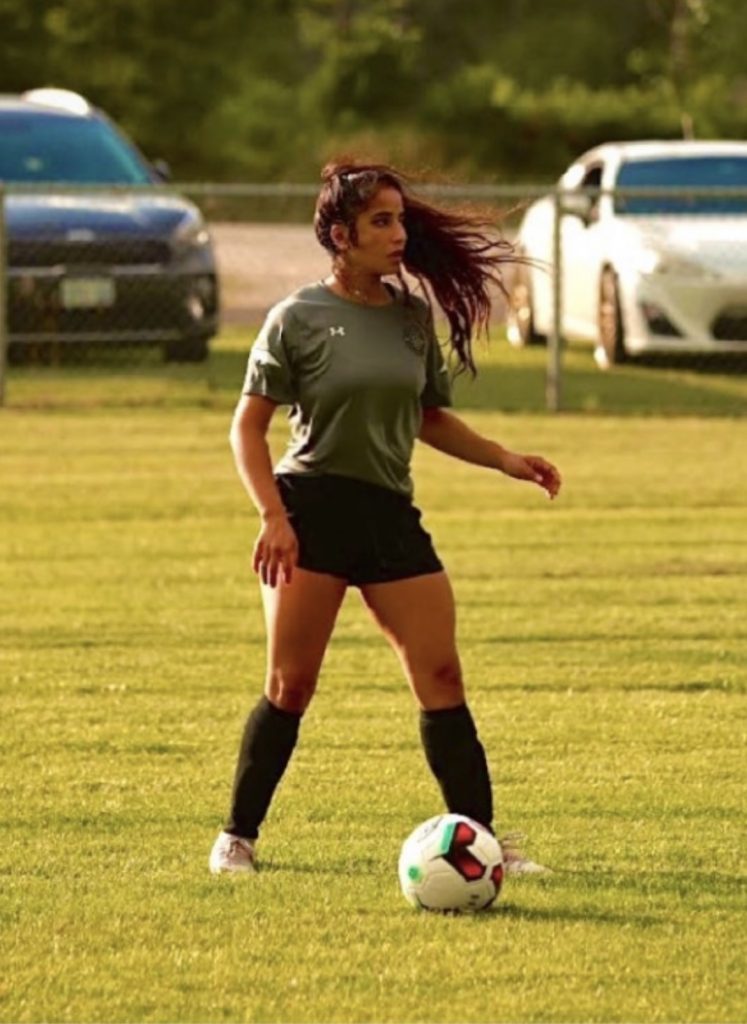 Raquel Reyes-Rodriguez
Status: Committed to Centennial College
Class of 2022
Next Level U Statement
Interested in playing soccer at a 4 year institution while earning a bachelor's degree in education. A versatile player that brings good team work, competitiveness, and a positive attitude on or off the field. An attentive attacker/winger that observes plays from the opposing team then blocks crosses and interferes passes in order to regain possession of the ball. An asset to the team that brings leadership, chemistry with team players and determination to lead to success as a team and as an individual. Has field awareness to find good passing and crossing opportunities. Carries intense speed and is quick with the ball to make simple plays as well as good ball control for when more technical plays are needed. A very passionate player for the sport and hard working for education.
Contact this athlete
Academics
International Education Studies is my top program choice. The reason I have decided to take this career choice is because I love teaching and being of assistance to people and kids. My goal is to travel around the world once I am older and financially stable so that I can teach English, math's, sciences, etc. to kids or people of any age. Another reason why I chose this program is due to the fact that one of my biggest goals is to continue my journey in soccer and play/train in many different cities and countries.
Country

Canada

School Name

Cameron Heights Collegiate Institute

School City

Waterloo
Grad Year

2022
Athletics
Gender:
Female
Height:
5'2
Weight:
120
References:
Sabrina (Current Coach/Trainer at Berlin) – sabrina@berlinfa.com
Isabelle (Current Trainer at Berlin) – isabelle@berlinfa.com
Gabe (Coach for Women's U18/21 at Berlin in 2021) – gabriel@berlinfa.com
Santiago (Head Coach at Berlin) – santiago@berlinfa.com
Team Name:
FC Berlin
Positions:
Striker/Left or Right Wing
Player Style:
Playmaker, Goal Scorer
Player Strengths:
Technical Skill, Crossing, Shooting, Speed, Agility, Stamina, Highly Attentive
Team History:
Woodland Christian High School in grade 9 and 10 (2017, 2018)
Cambridge United in grade 10 (2018)
Berlin Football Academy (2021)
Co-ed Team at Bechtel Park (2021)
Individual Accomplishments:
Enjoys and participated on other sports teams such as volleyball, basketball, cross country, track, and badminton
Team Accomplishments:
Cambridge United – Placed Second overall in 2018
Woodland Christian High School – Won OFSAA gold in 2018
Berlin's U21 Women's Team – Undefeated all season in 2021