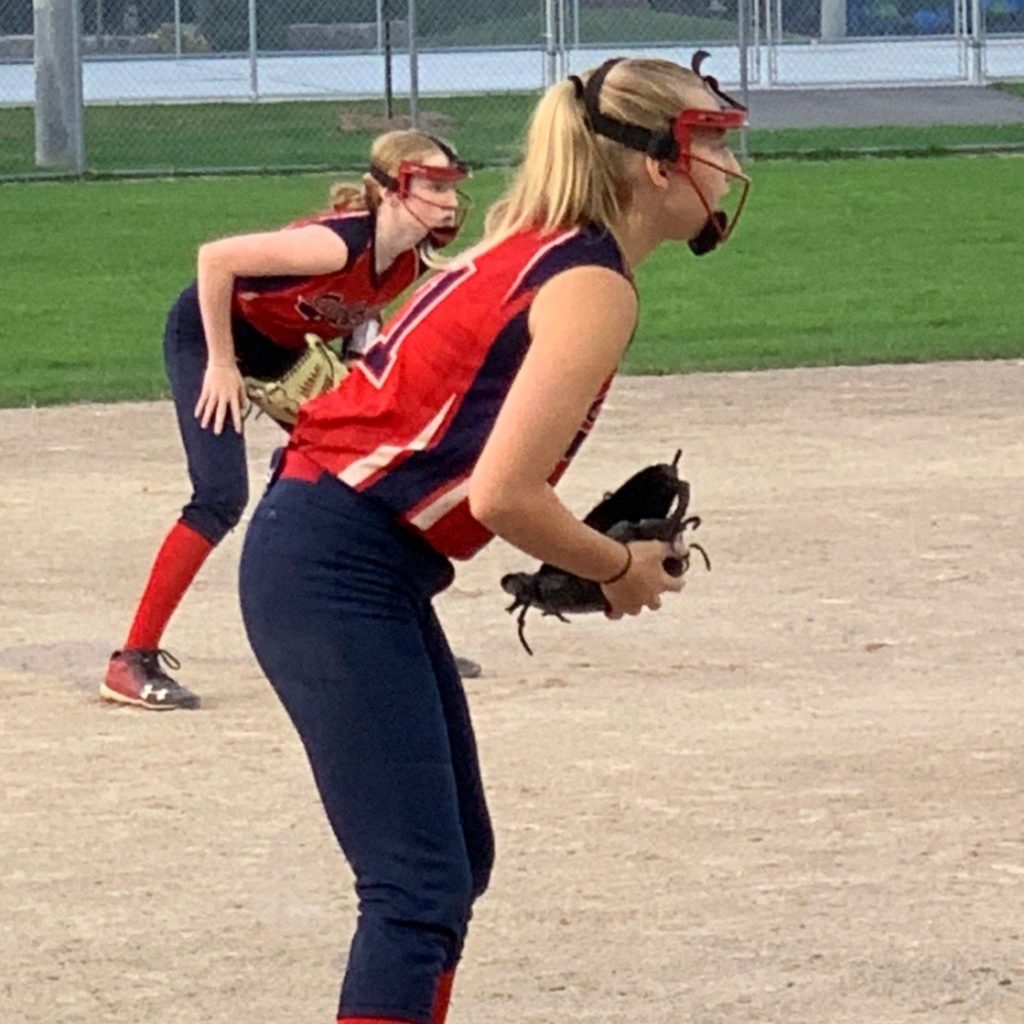 Robyn Wood
NCAA ID: n/a
Status: Uncommitted
Class of 2024
Next Level U Statement
I am interested in playing softball at a 4 year institution, leaning towards obtaining a business degree. My dedication and passion are hard to miss, I enjoy the leadership role that I take on. I bring a team first attitude, I am consistently trying to learn and improve. I take pride in my skills both offensively and defensively.
Contact this athlete
Academics
School Name

St. Ignatius of Loyola

School City

Oakville
Grad Year

2024
Athletics
Gender:
Female

Positions:
3rd Base(Primary), Outfield
Player Style:
Aggressive, confident, hard working, leader
Player Strengths:
Power hitter who hits for a high average, smart on base, high baseball IQ, very strong arm and good glove, enjoy practicing and working hard, natural leader and captain.
Leadership:
Team Captain for Softball

Team Captain for school Volleyball and Basketball
Team History:
2021 – U16 Oakville Angels Tier 1
2020 – U14 Oakville Angels Tier 1
2019 – U14 Oakville Angels Tier 2
2018 – U12 Oakville Angels
2017 – U12 Oakville Angels
2016 – U10 Oakville Angels
Individual Accomplishments:
Softball:
2020 Team MVP
2020 Team Captain
2019 Team Co MVP
2019 Team Captain
2019 Multiple Tournament game MVPs
2018 Team Captain
2018 Multiple Tournament game MVPs
2018 Barrie Bash Tournament MVP
2017 Multiple Tournament game MVPs
School:
2019 Athlete of the year
2019 Halton Region Track and Field Shot Put (Silver)
2019 Volleyball and Basketball teams
2018 Volleyball and Basketball teams
2018 Halton Region Track and Field Ball Throw (Gold)
2017 Halton Region Track and Field Ball Throw (Silver as a JR)
Team Accomplishments:
2020 Covid POD play record of 14-1
2020 Covid POD Tournament (Gold)
2019 Provincial U14 Championships (finished 4th as first year Novice Team)
2019 Regional Provincial U14 Qualifier (Bronze)
2019 Barrie Bash U14 Tournament (Bronze)
2019 UTM U14 Big Show (Bronze)
2018 Provincial U14 Championships (finished 4th)
2018 Regional Provincial U14 Qualifier (Silver)
2018 Barrie Bash U12 (Silver)
2018 UTM U12 Big Show (finished 4th)
2018 Brampton Blast U12 (Gold)
Stats:
2020 (Covid POD U14)
GP – 13
PA – 49
AB – 45
AVG – .511
OBP – .531
OPS – 1.286
SLG – .756
H – 23
1B – 15
2B – 5
3B – 3
HR – 0
RBI – 25
R – 15
BB – 0
SO – 3
K-L- 0
SB – 5
2019 U14
GP – 50
PA – 147
AB – 132
AVG – .402
OBP – .463
OPS – 1.144
SLG – .682
H – 53
1B – 32
2B – 8
3B – 10
HR – 3
RBI – 29
R – 39
BB – 14
SO – 16
K-L- 3
SB – 2