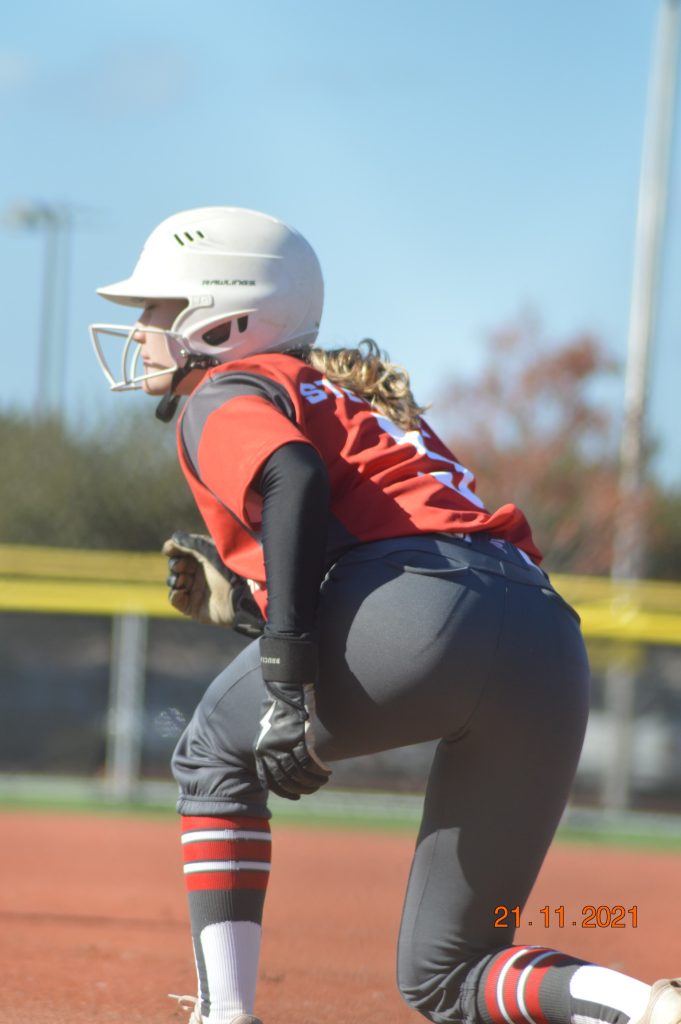 Sarah Stewart
NCAA ID: 2201405351
Status: Committed to Spring Arbor University
Class of 2023
Next Level U Statement
Looking to obtain an education in sciences through playing softball at a 4 year institution.
I am an outfielder and utility player for the D1 Nationals in Canada. My strengths are my speed and range on the field. I am known for aggressive base-running and cutting of gaps in the outfield! My versatility at the plate allows me to play powerful long ball or use my speed in short ball. I can use power or finesse during an at bat.
Contact this athlete
Academics
Country

Canada

School Name

Valley Heights Secondary School

School City

Langton, ON
Grad Year

2023
Athletics
Gender:
Female
Citizenship:
Canadian
Height:
5'4
Weight:
130 lbs
References:
Courtney Gilbert – 519-619-0087 courtneygilbert11@outlook.com
Kyle Smith – 519-276-0530
Adam Walker – 226-567-4274
Team Name:
D1 NATIONALS
Positions:
Outfield
Player Style:
Power hitter with extreme speed and excellent defence.
Player Strengths:
High softball IQ with top end speed.
Leadership:
Captain of Oxford Attack Basketball team.
Captain of Valley Heights Secondary School basketball team.
Team History:
Springfield (2016-2019)
D1 Academy (2019)
D1 Revolution (2020)
D1 Nationals (2021)
Individual Accomplishments:
Valedictorian representing my eighth grade class during graduation. Received the highest average in science graduating 8th grade as well as the girls athletic award. County cross country champion. Honour roll student.
Team Accomplishments:
Second in Ontario and second in the Border Battle tournament between Quebec and Ontario while playing for D1 Revolution.