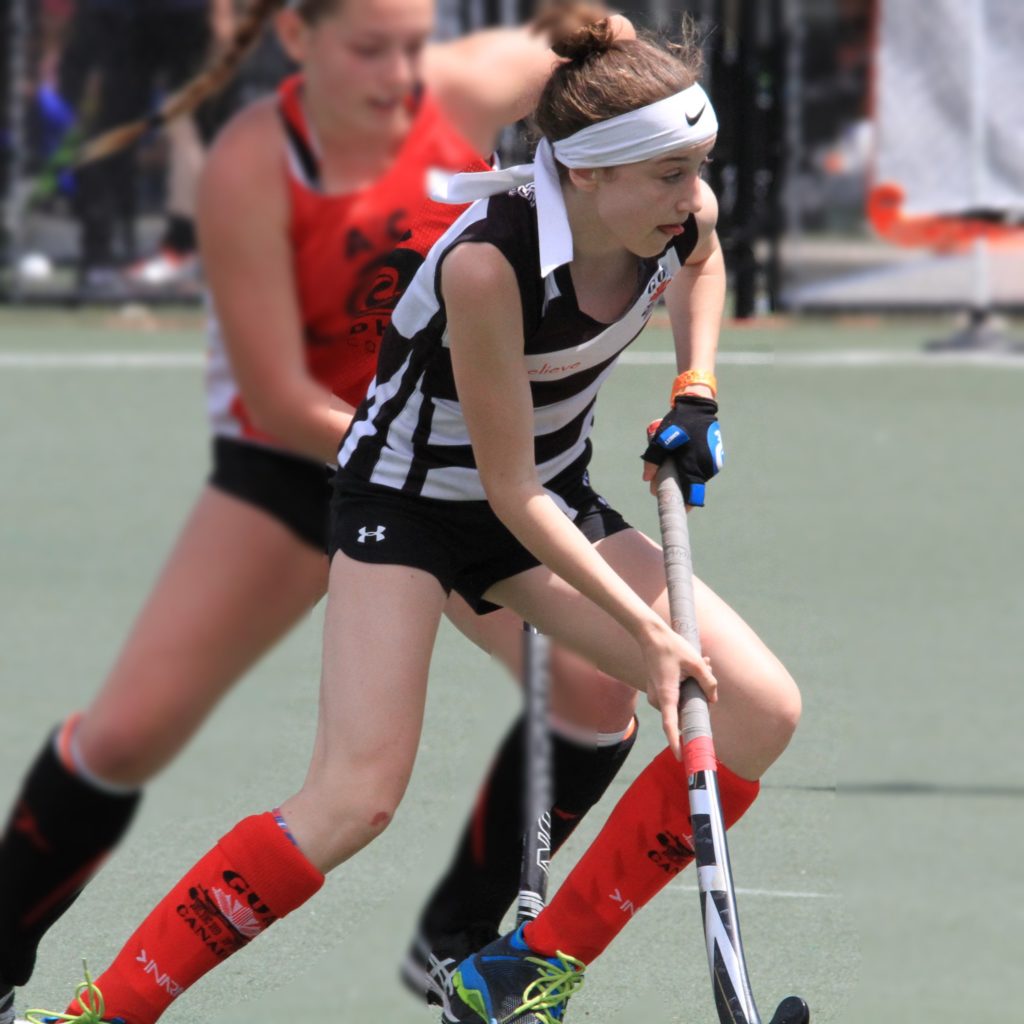 Taylor Stanford
NCAA ID: n/a
Status: Committed to University of Maine
Class of 2022
Next Level U Statement
Interested in obtaining a 4-year degree in Business or Economics, prior to completion of a Law degree, while pursuing excellence in field hockey as a varsity student-athlete. An asset to any team with strengths in ball movement, competitive mindset and high-level technical skills. A dedicated student, athlete and a team player eager to make a strong contribution to the success of a field hockey program at the university level.
Contact this athlete
Academics
School Name

Oakville Trafalgar High School

School City

Oakville
Grad Year

2022
Athletics
Gender:
Female

Positions:
Forward / Midfield
Player Style:
Fast-paced play-maker that can quickly beat defence, pass with accuracy and open up scoring opportunities.
Player Strengths:
Developed 3D ball handling skills and hard accurate striker allowing for strong finishes in the D. Speed and ability to play aggressive defence. A strong ball-moving forward/midfielder with acute field vision that seeks to exploit the opponent's weaknesses, drive through the gaps and create scoring opportunities. Self-motivated, responsible, highly coachable, on-field leadership during training and games, passion and drive.
Leadership:
YMCA Counsellor in Training Leadership Program Summer 2018
Captain Appleby College U14 Field Hockey Team 2017
CPR1, CPR2, Standard First Aid 2016-2017
Bronze Star, Bronze Medallion – Lifeguard prerequisite training 2016 – 2017
Community Volunteering – 112 hours cumulative 2017 – Present
Team History:
U15 Team Ontario Field Hockey 2018 – 2019
GOA Reds Field Hockey Club 2018 – Present
Oakville Trafalgar High School Varsity Field Hockey Team 2019
Oakville Trafalgar High School Jr Varsity Field Hockey Team 2018
U14 Appleby College Field Hockey 2017 – 2018
A&C Field Hockey Academy 2017 – 2018
Rep Ice Hockey (Various Clubs) 2010 – 2018
Individual Accomplishments:
2020 Oakville Trafalgar High School – Grade 10 Athlete of the Year
2020 Rookie of the year for my Oakville Trafalgar High School Varsity Field Hockey
2019 Selected for Field Hockey Canada Next Generation Talent Program for Canadian National Team
2019 Canadian National Field Hockey Championships – Second Highest Goal Scorer for the U15 Tournament
2018 Oakville Trafalgar High School Grade 9 Academic Honour Roll
2018 Oakville Trafalgar High School Jr Field Hockey Team – Top Goal Scorer for the Season
2017 U19 Scarborough Cup – A&C Field Hockey Academy team's top goal scorer for the Tournament
2017 U14 Appleby College Field Hockey Team – Top goal scorer for the Season
2017 Appleby College Colours Award – Athlete of the Year for Field Hockey
Team Accomplishments:
2020 Ontario Winter Games Indoor Championships (U16 playing in U18 Division) – Silver Medal with GOA Reds FHC
2019 Canadian National Field Hockey Championships – U15 Silver Medal with Team Ontario Central
2019 Silver Medal at Halton Region High School Championships
2019 May Meltdown Tournament – U16 Bronze Medal with GOA Reds FHC
2018 Canadian National Field Hockey Championships – U15 Silver Medal with Team Ontario West
2017 U19 Scarborough Cup Champions – A&C Field Hockey Academy
2017 Canadian Independent School Athletic Association (CISAA) Champions – U14 Appleby College
Stats:
2020 Ontario Winter Games Indoor Championships – Top Goal Scorer with 12 goals
2019 Canadian National Field Hockey Championships – Second Highest Goal Scorer for the U15 Tournament
2018 Oakville Trafalgar High School Jr Field Hockey Team – Top Goal Scorer for the Season
2017 U19 Scarborough Cup – A&C Field Hockey Academy team's top goal scorer for the Tournament
2017 U14 Appleby College Field Hockey Team – Top goal scorer for the Season