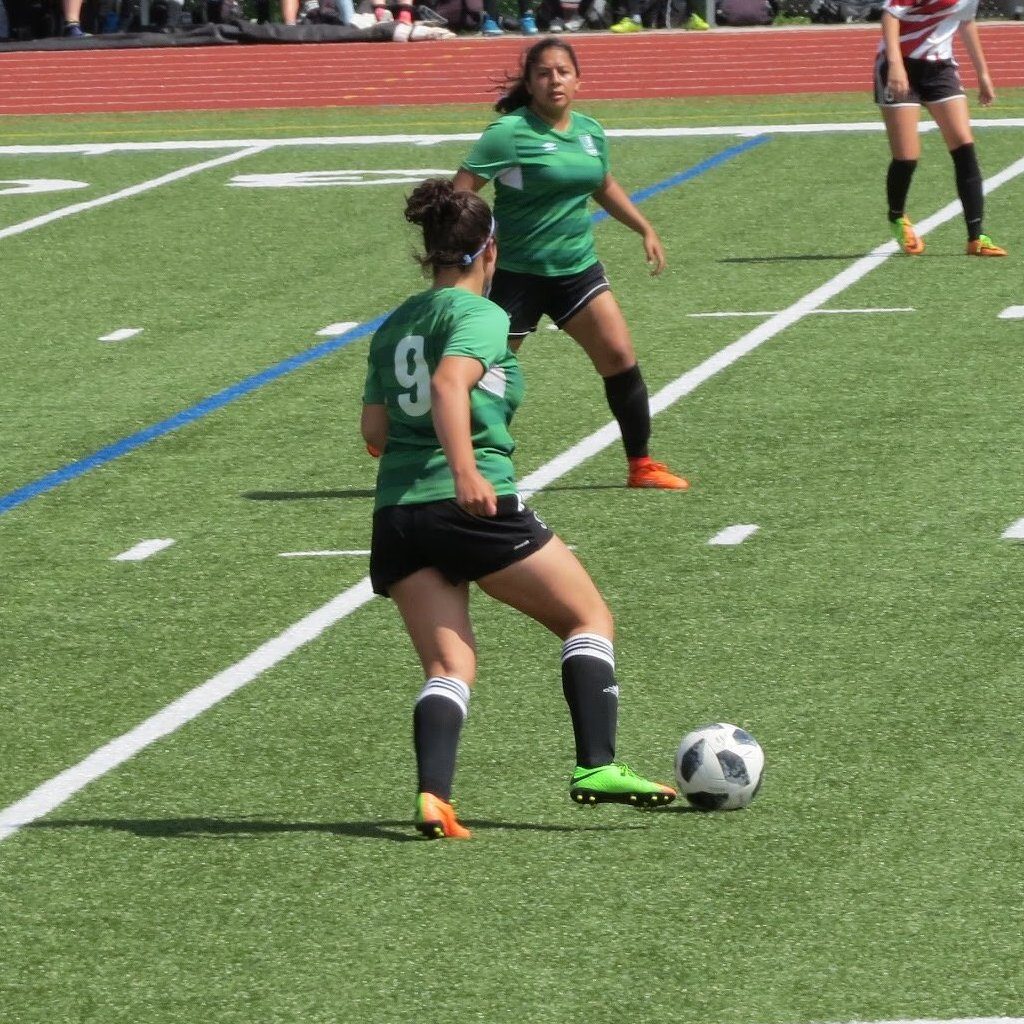 Thalia Cruz
NCAA ID: n/a
Status: Committed to East Central University
Class of 2019
Next Level U Statement
Interested in playing soccer at a 4-year institution, while obtaining a kinesiology/health science education. An asset to any team – greatly contributes through leadership, technical skill, knowledge of the game, and a powerful mindset. A fearless defender/winger that wins ball, keeps possession, and contributes in making plays. Aswell, a huge threat attacking with lethal vision to distribute through balls, long balls and especially free kicks.
Strong work ethic
Competitive
passionate/self motivated
Contact this athlete
Academics
School Name

St. David's Catholic Secondary School

School City

Kitchener
Grad Year

2019
Athletics
Gender:
Female

Team Name:
FC Berlin
Positions:
left/right fullback, left/right winger
Player Style:
keeping possession of ball, passing, playmaker, physical/aggressive, scorer
Player Strengths:
Technical ability – ball mastery and control, dribbling, running with the ball. Allows me to shoot/kick far and high, keep ball possession close to my body when dribbling, take accurate shots, tackle the ball cleaner, and helps me to get passed defenders.
Mindset – passion/drive, mental toughness, leadership, coachable, self motivated, responsible. Allows me to focus in practice as well as focusing mind and energy on things I do in games.
Vision and intelligence – i can understand where other players are on the field. This helps me to think ahead of plays. Spacial awareness, risk assessment.
Agility – very agile, helps to get around players whether in defending or attacking
Stamina – can run around field without getting tired. Allows me to always play at 100%. Speed and strength.
Team player
Leadership:
(2016-2018) Captain of St.David's CSS varsity soccer team
(2016) Played a vital role as a leader and starting point guard on the senior girls basketball team as a junior
Team History:
Waterloo united 'A' (2010-2018)
St. David CSS varsity girls soccer team (2015-2018)
Berlin Football Academy (Present)
Individual Accomplishments:
Nominated for athlete of the year grades 9-11 (2016-2018)
District 8 champion (2017)
OFSAA competitor (2016 and 2018)
CWOSSA champion (2018)
District 8 soccer All star (2017, 2018)
Competed in L1 with waterloo united as a under ager (2018)