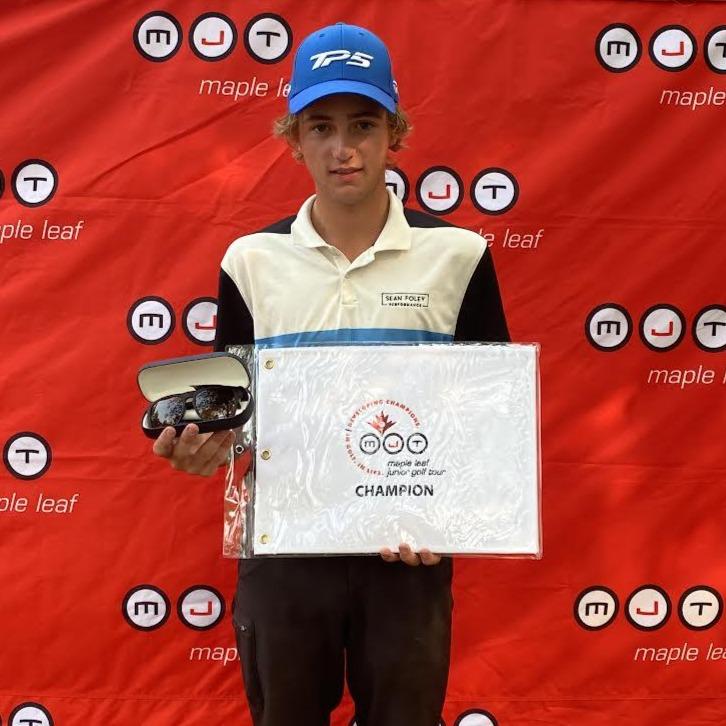 Tommy Danielson
NCAA ID: n/a
Status: Committed to Nicholls State University
Class of 2023
Next Level U Statement
My goal is to play College Golf at a 4 year institution and study Business. After completing my degree I would like to become a professional golfer. Love to be out on the course. I have a solid work ethic, enjoy meeting a lot of cool people and really like the technical aspects of the game. I believe that when you put in the work, results will follow.
Contact this athlete
Academics
School Name

Centennial College

School City

Saskatoon
Grad Year

2023
Athletics
Gender:
Male

Player Style:
Solid ball striker and able to scramble when put in tough situations.
Player Strengths:
Ball striking and wedge shots inside 100 yards
Team History:
Team West DeLaet Cup
Individual Accomplishments:
2021 MJT Saskatchewan OOM Champion
2021 Elk Ridge MJT Tournament Champion
2021 Golf Saskatchewan U19 t-3rd
2021 Golf Saskatchewan U17 2nd Place
2021Jr Men's Golf Canada Nationals T-49
2020 Elm Wood MJT Tournament Champion
2019 MJT National Championship 3rd
2019 Saskatchewan MJT Order of Merit Bantam Boys Champion
2019 Golf Saskatchewan U15 Order of Merit 3rd Place
Grade 9 Honour Roll
2018 DeLaet Cup 2nd Place
Club Distances:
Carry Distances
Driver 285 yds 
3 wood 265 yds
5 iron 197 yds
6 iron 185 yds
7 iron 176 yds
8 iron 166 yds
9 iron 153 yds
P iron 137 yds
50 degree 127 yds
54 degree 116 yds
58 degree 107 yds
Tournament Low Scores:
2021 Golf Saskatchewan Provincials 71, 69, 72 2021 Elk Ridge MJT First Round 71 2021 HJGT Timacuan GC 71, 79 2020 MJT/Golf Sask OOM TorHill GC 71, 79 2020 MJT Re/Max Blue Chip Classic Estevan Woodlawn GC 72, 73 2020 Golf Saskatchewan Provincials Elmwood GC Swift Current 77, 76, 76